Kaya Scodelario's Height
5ft 5 (165.1 cm)
English Actress, best known for roles in movies like Shank, Clash of the Titans, Wuthering Heights, The Maze Runner series, Pirates of the Caribbean: Dead Men Tell No Tales, Emanuel and the Truth about Fishes. On TV she appeared in Skins. When with models 1 agency she was listed as 168cm and that is a height she said in a TV interview.

Photo by DFree/BigStock.com
You May Be Interested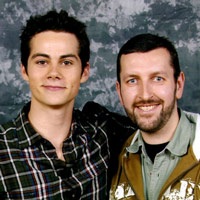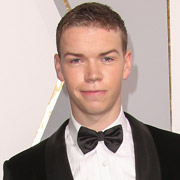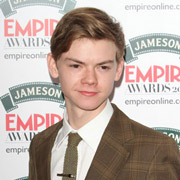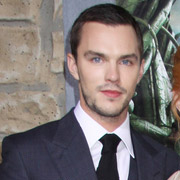 Add a Comment
22 comments
Average Guess (33 Votes)
5ft 5.2in (165.6cm)
Sharanya
said on 30/Oct/20
Hi Rob. Out of curiosity, why don't you believe her claim? My vote is 5ft 5.

Editor Rob
from all the stuff with Maze Runner co-stars I think closer to 5ft 5 than 6 was my impression, however I haven't dismissed her as over 5ft 5 entirely, I could buy it at times.
Olympian
said on 8/May/20
She was also in the lead role in the movie Crawl.
Sharanya
said on 1/Jul/19
She is barely taller than Lily Collins in the Ted Bundy movie so this listing is fair.
Eric W Tam
said on 7/Mar/19
@heelshealheight How tall are you really? (Before I look idiotic, is this how you send someone a message here? With the @"username"? Didn't pay attention before.
Nik
said on 1/Jan/19
She is 165 cm like Rob says, I like her name!
Bobby
said on 4/Jan/18
Hey Rob, mind adding Pirates of the Caribbean: Dead Men Tell No Tales, to her list of movies she's been in? She had a lead role opposite Brenton Thwaites as Carina Symth (I said she was the daughter of Blackbeard, that was inaccurate) as the long-lost daughter of Victor Barbossa (The antagonist of the first movie, who's later resurrected in the 3rd movie I believe. Brenton looked 7 inches taller than her, thereabouts. He's listed at 5'11.5 on here.
Anonymous
said on 25/Aug/17
Definitely 5'5, not 5'6 as Dylan O'Brien looks a good 5 inches taller than her.
anon
said on 4/Apr/17
she claims 5ft6, Do you think that is her calling her height in shoes then?
Editor Rob: yes, a 5ft 6 barefoot measurement just seems a bit too much for her.
Chris
said on 9/Jan/17
A slim 5"5. A lot smaller in first couple of seasons of skins that probably why people say 5"3. by season 3 she was 16-17 and a lot taller and more mature looking. At times could look a fraction more but next to her husband that puts all 5"6 thoughts out the window.
heelshealheight
said on 4/Mar/16
My sister is 5ft10 (barefoot) and most of her friends who are way shorter than her claim some ludicrous heights; it's not just these actors/actresses who inflate their heights. If these (below) average folk can easily claim to be 2-5 inches above their height, then from now on my sister is 6ft4 and I'm 7ft2.
Zettas
said on 3/Oct/15
Kaya Scodelario is also well known by his role in Skins!. Great series btw. Be sure to add that Rob please.
apple
said on 1/Jul/15
I saw her in North London a couple of years ago, we were in opposing queues going past each other and I am small but she was smaller! She is without a doubt no more than 5'3 and incredibly skinny, her small frame makes it look like she is taller than she is. Also, my good friend works for oxygen models - they have a habit of upgrading their models heights so that they have a wider variety of work, she is listed as 5'10 but stands at only 5'8.
miko
said on 30/Dec/14
I know Kaya through a friend and she's around this height. Amazing figure.
BGee
said on 28/Dec/14
i think she's 5'6 but not a hair over it.
miko
said on 24/Oct/13
Elliott Tittensor is 5'11 at the very best. He's lanky, not tall.
lol93
said on 9/Jun/13
Rob she really looks 5'5 with 5'5 Hannah Murray.It would be better a downgrade at 5'5
la_bete_noire
said on 14/Apr/13
She is definitely less than 5'6. I'm estimating she is around 5'4. If you look at these photos of her with Hannah Murray, who is 5'5, Kaya appears to be just a tad shorter than Hannah, but she also appears to be wearing higher heels:
Click Here
AND
Click Here
Also in this photo with Emma Watson they seem to be of similar height, and while there's been much speculating about Emma's height, everybody agrees she is tiny measuring anywhere between 5'2 and 5'4:
Click Here
lol93
said on 24/Feb/13
I think she is less than 5'6
marla singer
said on 23/Nov/12
In Skins, when she played Effy, she was always in Doc M. boots and gave me the impression of a 5'4 girl, but she HAS to be 5'6ish: she was the same height as Emma Watson, but Kaya had around 5 cm boots (they give 4 cm) and Emma about 9 cm black boots that actually give around 7.5 cm, so Emma had 3.5cm advantage but still couldn't overpass Kaya. So if Emma is 5'5 then Kaya is 5'6.5 which I think is almost impossible ;D
Emma is more likely to be 1.62-1.63m and Kaya about 1.65-1.66 m
José
said on 30/Oct/12
I think she has something around 1.65 m ~ 1.66 m
Lilly
said on 24/Aug/12
Yes i agree with tweedy, next to emma watson she looks between 5'3 - 5'4 inches max .-. i've never thought that she was 5'6,maybe she looks taller because is reeeally thin, but I think that she's less that 5'6.
tweedy
said on 2/Aug/12
she looks small i thought shes only 5'3