Keith Carradine's Height
6ft 1 (185.4 cm)
American actor best known for playing Wild Bill Hickok in the HBO TV series Deadwood and FBI agent Frank Lundy in Showtime's Dexter. In the Daily Herald 1991, there was an article mentioning Carradine didn't think physically "At 6 foot 1 inch tall and a thin 160" he was right for a role.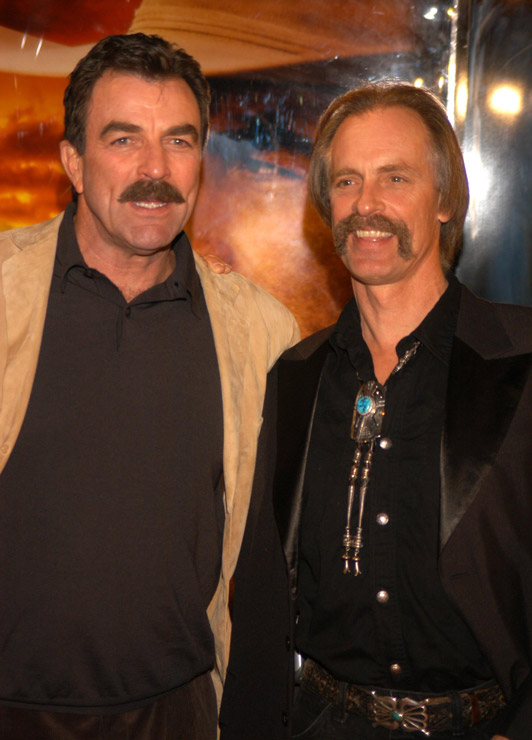 Photos by PR Photos
Add a Comment
21 comments
Average Guess (6 Votes)
6ft 0.79in (184.9cm)
Rampage(-_-_-)Clover
said on 11/Jun/19
Rob, which of these is arguable peak?
A) 188.5cm/186.5cm
B) 188cm/186cm
C) 187.5cm/185.5cm
D) 187cm/185cm
E) 186.5cm/184.5cm
I'm going for C with a chance of B. Looked similar to Powers Booth in Southern Comfort. Maybe D-E zone today. Doesn't look to have lost much from his peak

Editor Rob
I'd still go with C, though you never know in the early 80's he could have been solid 6ft 1
Rampage(-_-_-)Clover
said on 29/May/19
Looked more than 1in taller than David
Rampage(-_-_-)Clover
said on 5/Feb/19
Berta, yeah quite possible he was nudging 186cm peak. Still looks close to 6ft1 today, at least 184cm
berta
said on 6/Dec/18
i think he was 185,5 almost 186 peak, today 184 and his brother was maybe 182 with a chanse of 183. There was about 3 cm beetween them if i remmeber right
Andrea
said on 5/Oct/18
Actually, he (Keith) can look not much more than 2 inches taller than C. Hall and AT LEAST 3 inches shorter than Lithgow in that very brief scene they have together. Hmm...
Andrea
said on 27/Sep/18
He edges out Geoff Pierson, who does seem a decent 6', on Dexter, so I can buy 6'0.5-6'1 at the time of the show. Btw, do you think Pierson is worth an add, Rob? He generally gets listed at 6'0.5, which isn't impossible, although I would say that anywhere in 6'-6'0.5 range is possible for him...

Editor Rob
Geoff could have been a 184 guy
Rampage(-_-_-)Clover
said on 28/Oct/17
Keith looked a solid 6ft1 guy in his prime and 186cm may not be out of the question. But today he looks closer to 6ft.
berta
said on 19/May/17
he was in a movie with power boothe cant remember the name on it. but from 1981 i think. he looked half inch taller than boothe in every scene. and he is listed 187.im not saying that carradine was 188 peak. but to me he looked 186 guy
Rampage(-_-_-)Clover
said on 9/Dec/16
Always looked at least 1in taller than David.
TJE
said on 11/Feb/16
He lost a small fraction by season 2 of Dexter, like 8-9 years ago. I'd be damned he was much over 184 today.
Rampage(-_-_-)Clover
said on 21/Apr/15
184cm range today could be closer.
Jake: 1.84 m- 1.85 m
said on 30/Sep/14
He looked 6ft 1in in the great film 'Ain't them Bodies Saints'.
Sam
said on 1/Jul/13
Unlike their father John, both Keith and his late brother David maintained really good posture past middle age.
Rampage(-_-_-)Clover
said on 28/Jun/13
Still looks this height...
Jake: 1.82 m--1.83 m--1.84 m
said on 8/Aug/12
He hasn't lost much (if any) height. Perhaps he's 6' 0.75" these days.
Rampage(-_-_-)Clover
said on 3/Jun/11
6ft0.5 range today but definitely 185cm in his younger days
Rampage(-_-_-)Clover
said on 16/Mar/11
184cm today Rob?
thebad7
said on 24/Feb/11
In recent work--as Wild Bill Hickok in DEADWOOD and SA Frank Lundy in DEXTER--he looks to be still at 6'1". Great actor.
tb7
Adam Brennon
said on 19/Oct/07
Very possible. He's at least as tall as Scott Bakula.
LittleBadass
said on 27/May/07
Yes! He's right at 6'1


erich says on 8/Apr/06
He is all of 6'1. he was in my work today

Mr. R says on 28/Jun/05
Having seen him last Friday in LA, He is NOT this reported height. He walked past me after the play, and he seemed to be my height, amybe a little taller. At most, I would give him 6 feet, but he may actually look me in the eye at
5-11.5.

Derek
said on 16/Sep/06
He's a tall guy. 6'1" seems right. I remember seeing his older brother David in By Dawn's Early Light and he is also listed at 6'1" so height runs in the family.