Krysten Ritter's Height
5ft 9 ¼ (175.9 cm)
American Actress and model known for starring in Jessica Jones and appearing in Breaking Bad and Don't Trust the B---- in Apartment 23. In film she appeared in Confessions of a Shopaholic, What Happens in Vegas and 27 Dresses. On marsinvestigations.net she said
"I'm 5'9" barefoot"
. In this convention photo Krysten had close to 1 inch more footwear than me.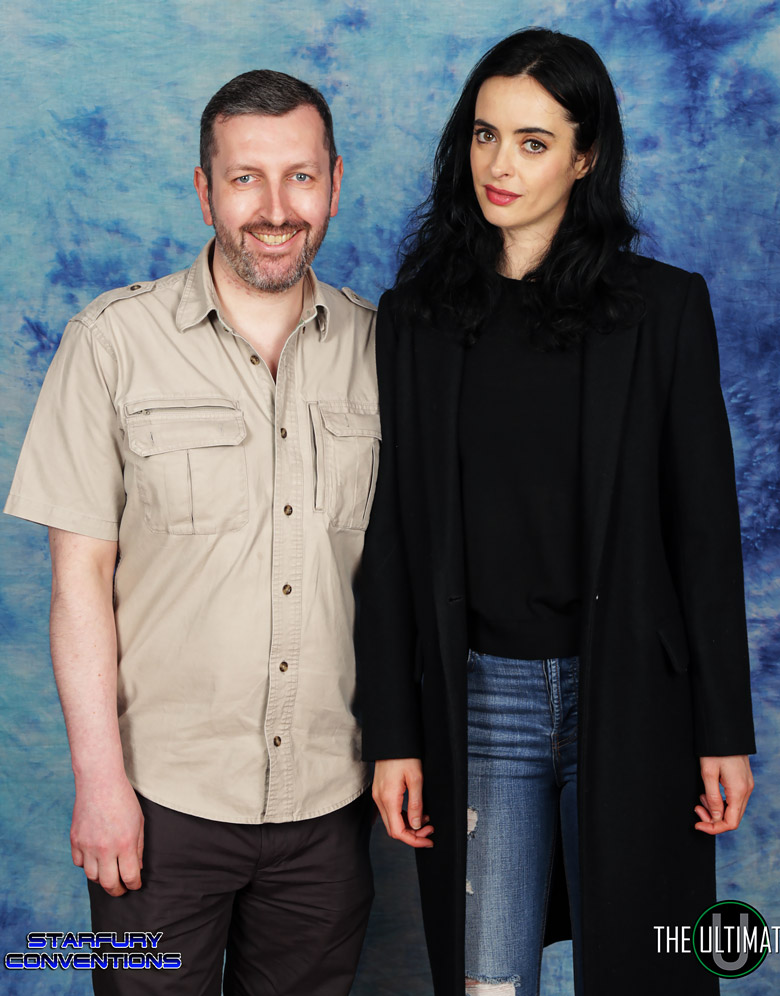 When I get dolled up, I'm rocking a heel for sure — and I'm 5'10"! I don't typically do a platform; I like a good, skinny stiletto that's not too high. Because if I get too tall, I kind of get Tall Girl Syndrome and start to slouch. As weird as it sounds, I'm more of an introvert, so when I get too tall I feel like, ahhh, everyone's looking at me!
-- 2017, Racked.com
When I'd show up in person, they'd be like, "Oh my God, you're much taller than we thought." They think it's because I'm petite. It reads as a normal-size person. I mean, I think I'm normal size, but everyone is always like, "Oh my God, you're so tall. What are you, six feet?" I'm five-foot-nine. Relax, everyone. All the other actresses are so little that they get to wear heels. I can't wear heels on set because the set is too small. If they put me in heels, you'd be able to see lighting in the shot. When I met my boyfriend he knew me only from watching me on Breaking Bad. I was wearing heels when I met him, and he was like, "Oh, wow. You're really tall."
Playboy.com
You May Be Interested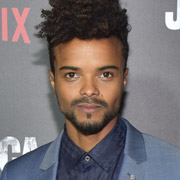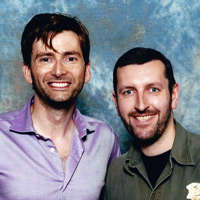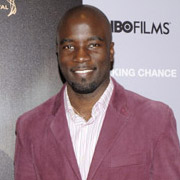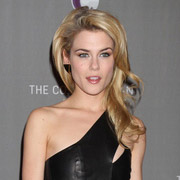 Add a Comment
82 comments
Average Guess (106 Votes)
5ft 9.17in (175.7cm)
Slim 6'1"
said on 28/Sep/20
As listed 👍👌
Jani
said on 17/Sep/20
Never looked taller than 175cm to me.
Mimi
said on 29/Aug/20
In 3.5" style heels, she's as tall as 184cm Janet McTeer in regular shoes so 176cm is very close to the truth.
Slim 6'1"
said on 6/Aug/20
Perfect listing from a brilliant show
Slim 6'1"
said on 31/Jul/20
175-176 like Tom Hardy
Sammy Lui
said on 28/May/20
She's definitely pretty tall at least 176 cm because each time she stands around 168 cm Jessica Henwick in The Defenders, she towers over her.
Mimi
said on 22/Mar/20
Rob how tall do you think is the blonde woman beside Krysten and Carrie Moss?
Click Here

Editor Rob
Close to six foot
Mimi
said on 26/Dec/19
Rob in your opinion is she an honest height claimer? Seeing that she also claimed to be 5ft10

Editor Rob
I couldn't see 5ft 10 barefoot, but a fraction over 5ft 9 flat I could see.
Estirpe Divina
said on 23/Dec/19
176 cm
Peter175
said on 18/Dec/19
She looks tall in this picture but I don't think she's above 5'9" certainly not 5'10"
Mimi
said on 17/Dec/19
Rob do you think she's the same height as Taylor Swift ?

Editor Rob
Barefoot, I would expect they may well measure within a couple mm or so.
Mimi
said on 17/Nov/19
Rob do you have a photo or a link to the photo of the she was wearing in this convention?

Editor Rob
Nik Ashton
said on 7/Nov/19
@ Sandy Cowell - I know, it was amazing to find out that she shares her Birthday with your brother Christopher!
I hope you like the article that I provided links to on the 3rd November!
@ Hijoputamus - 🦛! How tall are you please?
Miss Sandy Cowell
said on 5/Nov/19
@ Nik - Re: Hijoputamus's request to know Krysten's Birthday.
I'm hardly going to forget that now, am I, Nik? It's the same as my brother Christopher's! 😉
@ Hijoputamus - I'd love to know which country you hail from! Could you please spill the beans.... 🌍🌎🌏❓
Krysten can have 5ft9.25.
Nik Ashton
said on 3/Nov/19
@ Greg - 👍
Nik Ashton
said on 3/Nov/19
She is about the same height as an average American man, this is so cool! 😎!
Nik Ashton
said on 3/Nov/19
@ Sandy Cowell - I-N-T-E-R-E-S-T-I-N-G!
Nik Ashton
said on 3/Nov/19
I would love to see a photograph of her with Jason Ritter!
Beej
said on 2/Nov/19
In this case i actually think she plays down her height. She has long legs and a long torso and actually looks 6 ft in J.J. So if shorter she has to be very slim. I'll go for 5'10 dead.
Greg
said on 20/Oct/19
@Bobby don't come at my mans like that.
Bobby 1.78m
said on 30/Sep/19
@Nik
Christ, Nik, why are you stating obvious information? It's annoying. We can all see that.
185
said on 25/Sep/19
@Jdubbz
Yes, she has 1 inch more footwear, but her crotch is like 3-4 inches longer than Rob.
Rob, may i ask how long is your inseam.

Editor Rob
Right on 30.5, although as you know men have anatomy which means trousers might sit a few inches lower than the crotch in comparison to woman...depends how much room you like down there 🤨 😄
Jdubbz
said on 24/Sep/19
@Malik and @185:
True, but don't forget that she has an extra inch of footwear advantage. Women are also able to wear their pants up 2-3" higher than men (use your imagination why) so the difference may not be as big as it looks.
Malik
said on 22/Sep/19
Wow, her legs are a whole lot longer than yours! Ill give her 5'10
185
said on 16/Sep/19
Wow, she seem to has a very long leg, much taller than you. How long could her inseam be.
Tall Sam
said on 9/Sep/19
She is honest, I'd agree, and likable and attractive. I like that most of her major roles are as seriously flawed people (or super-people), I think she deserves a prominent film career.
Nik Ashton
said on 5/Sep/19
@ Sandy Cowell - I can see what you mean however some tall people do inflate their height (both genders), tall people of both genders claim to be smaller than what they are too. Krysten obviously claims to be what she is.
Miss Sandy Cowell
said on 1/Sep/19
@ Hijoputamus - Hi! Krysten's Birthday is the 16th December. She was born in 1981, making her 37 years of age. 😁👍
Miss Sandy Cowell
said on 1/Sep/19
@ Nik - So would I be at her height! 😄
I'll go with 5ft9.25.
Nik Ashton
said on 1/Sep/19
This girl is very honest!
Bershthe
said on 31/Aug/19
I think she stand not as tall as you so I give her 1.76,5
Jammes
said on 25/Aug/19
never payed attention to her height lol just thought she was like 5'6 or something lol
Johno
said on 28/Jul/19
Around 5'9.
khaled taban
said on 22/Jul/19
5'9" flat 👊
Importer
said on 16/Jul/19
Not a height related comment: Perfect casting choice for Jessica Jones.
Rampage(-_-_-)Clover
said on 14/Jul/19
Had no idea she was this tall!
Hijoputamus
said on 25/Jun/19
Hey Sandy Cowell, when is her birthday?
HonestSlovene
said on 25/Jun/19
5'9" flat imo.
Byron T.
said on 23/Jun/19
Unlike JLaw, I can buy Krysten Ritter's 5'9 height claim.
Miss Sandy Cowell
said on 22/Jun/19
Krysten, with her raven hair, looks a convincing 5ft9.25 at her lowest time of day at that! She is a tall girl. 🌌
Nik
said on 21/Jun/19
It would be great if there was a height chart provided!

Editor Rob
there is one on youtube, which is where I have been putting height charts recently,
click here
.
Frost
said on 21/Jun/19
She does look quite tall here. 5'9 1/4" is very much the right listing.
Andrea
said on 21/Jun/19
Yeah, I may have overestimated her hair by a bit... I can buy her being somewhere around 5'10 here (with her footwear advantage), so somewhere in 175-6 range is quite believable for her.

Editor Rob
9.25 certainly looked in person closer to what she'd measure than a flat 5ft 9.
Mimi
said on 20/Jun/19
Rob did she look at least 178cm in person with an inch thicker footwear? Because in your photo she looks like she's 5ft10.5 and maybe she could be measured at 5ft9.5 barefoot

Editor Rob
No taller than how casper van dien looked - with almost identical footwear advantages - and he is a measured 5ft 9.25 guy so I'd expect her to measure that.
Csimpson6ft
said on 20/Jun/19
She looks the height she's listed at, about 176cm is fair.
Tall Sam
said on 20/Jun/19
Nice photo, hard to say if she's over it but does look a nice solid 5'9" IMO there.
Johan 185 cm
said on 20/Jun/19
Looks 5'10" in the pic and has 1 inch advantage in shoes so 5'9"/5'9 1/4".
5ft7 Sith Lord
said on 18/Jun/19
Where was this convention?
Bobby 5ft 10
said on 18/Jun/19
Rob, did she look about 5'10 to you?
FE
said on 18/Jun/19
Rob, wouldn't she be more like 5'9.5-9.75" considering she looks more like 5'10.5-11" range with shoe advantage?
khaled taban
said on 18/Jun/19
I think her upgrade isn't right, she isn't taller than a flat 5'9", 5'9.5" out of bed
Nik
said on 18/Jun/19
She is certainly honest with her claim!
Andrea
said on 18/Jun/19
Unless she's dropping more height, she actually looks more of a weak 5'9 in the photo (considering her footwear advantage, of course)...

Editor Rob
From meeting Krysten that day, I thought she looked (ignoring footwear) a solid 5ft 10 range. With close to 1 inch footwear difference, I would expect if measured, she'd be around 176cm

Junior Hernandez 1990
said on 18/May/19
I don't think she could ever hit 5'10.Just 5'9.75" out of bed maybe and settled down at 5'9.
Mimi
said on 12/Mar/19
Rob could she be 6ft2 in these big heels?
Click Here

Editor Rob
6ft 1.5-1.75 range
Bobby 178cm
said on 18/Feb/19
Rob, who would you bet on being taller: Stana Katic or Krysten Ritter? They both very solid 5'9ners.

Editor Rob
Both could be argued strong 5ft 9, but I have never seen Katic. Beside Fillion on Castle though, I could say 176cm might be possible.
Bobby 178cm
said on 10/Feb/19
It's funny how she was basically Matt's height on The Defenders, but damn, she's hotter than I thought she was. Maybe 5'9.5 is closer in reality to her. Although, Charlie did seem a 180cm guy on The Defenders.
Nik
said on 1/Jan/19
It's interesting that she once rounded down her height!
TheBat
said on 13/Nov/18
I can give her 5'9.25" as well.
Peter175
said on 9/Jun/18
Not quite seeing 4 cm between her and Aaron Paul in BB. I'm not sure she is actually more above 5'9 than below it. I think 5'8.75-9 is her height is Paul's current listing is to believed
Nik
said on 30/May/18
She can have 5'9.25"!
Mimi
said on 27/May/18
I see you upgraded her Rob. What did make you give her a strong 5ft9 listing?

Editor Rob
I saw her a few times and would estimate she would measure over 5ft 9 flat.
Peter175
said on 6/Mar/18
Cleary Jane was taller than Jesse on BB.
But honestly looked maybe an inch at most. I thought it was in the 0.5-1 inch range on that show, but jesse does wear bigger sneakers

Editor Rob
I saw another quote, which I put at the top in which she upped her claim to 5ft 10. I'm not sure she had that much height on someone like aaron.
Anonymous
said on 5/Dec/17
Yet she's smaller than Aaron Paul
Editor Rob: I think on Breaking Bad, that looked a bit unlikely.
Aza
said on 14/Nov/16
Highly delightful looking.....cooooooor blimey!
Fray
said on 30/Dec/15
For sure 5'9" and an ex-model. Beautifully proportioned.
Tipper
said on 21/Dec/15
Looks right on Jessica Jones..she is indeed 5-9.
Jon
said on 15/Dec/15
It's been a long time since I've posted here! What would you say her weight and head size is Rob?
Editor Rob: maybe slight more than average head, but not much. Her figure is quite slim, if she is much over 130-3 range I'd be surprised.
Malte
said on 30/Sep/15
5'9"? Wow! I only saw her in "Big Eyes" and never thought she was anywhere near that. I thought she looked 5'6"-5'7" next to Amy Adams but not (almost) 6 inches taller than her.
Sam
said on 15/Mar/15
I don't know Emily. It seems like every model sized girl has a small head, regardless of height.
cc
said on 27/Jul/14
whoa, didnt know she was this tall. from breaking bad, i thought she was a little taller than aaron paul, i assumed maybe 5'7.5 max or so. i did notice on the show she wore flats and still seemed a little taller than him, but on shows, camera angles make it difficult to pinpoint height. Saw pics of the two of them too, and i still wouldve guessed she was 5'7.5 as it seemed that way with her in heels next to aaron paul. I dont find her particularly attractive though, but nice body. well, either way, i agree usually with what is listed on this site, so 5'9 it is.
Sam
said on 3/Jul/14
Mainly know her from Breaking Bad and had no idea she was this tall...not a whole lot of even standing shots with her and Aaron Paul considering almost all her scenes were with him.
Sarah
said on 28/Nov/13
Krysten Ritter with Sarah Shahi:
Click Here
Krysten is very tall, at least 5'9"!
kevin
said on 27/Nov/13
was on craig ferguson and said shes 5tf 9in
Joel
said on 22/Jun/13
I've met her in person, I am 5'9 and we stood eye to eye. 5'9 is correct for her.
Emily
said on 1/Apr/13
Another one of those girls with a tiny head for a big height. Is that right?
rob89
said on 25/Feb/13
Looked around the same height as Aaron Paul to me in Breaking Bad, maybe just a hair taller. To be honest i thought she and Aaron were both around 5'6" before i saw their listings, i was quite surprised to say the least. Especially Krysten i didn't think looked particularly tall at all, which a legit 5'9" is supposed to be for a girl. Oh well, i guess it's not always easy to tell unless you meet them in person!
Nadine
said on 23/Oct/12
5' 9" is correct... she looks big alright, but let's see her try to bully someone bigger than her, this 6 ft. Nadine.
MS
said on 14/Oct/12
I'd say 5'9 sounds right. She looks like a pretty big girl on Dont trust the B in Apt. 23.
Chiara
said on 4/Oct/12
I thought she was like 5´11. She has really weird proportions though.
bill
said on 31/Jul/12
the same height as 183cm James Van Der Beek in 10cm heels.175cm is right.
Lauren
said on 12/May/08
I'm not sure she is so tall...I was a stand-in (someone who stands in her place while they set the lighting to hit her properly) for her in 27 dresses and i'm only 5'2. I also stood next to her on several occasions and I do not recall her towering over me. Could be wrong tho.