Larry Wheels Height
6ft 1 (185.4 cm)
American powerlifter. On Instagram he described himself as "6'1" and weight "275lbs"
You May Be Interested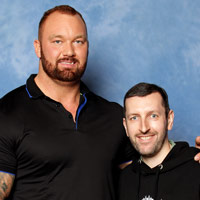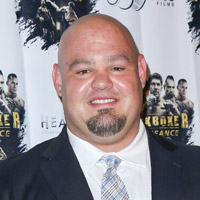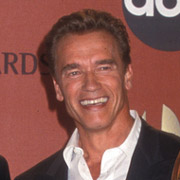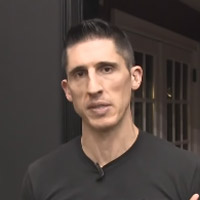 Add a Comment
64 comments
Average Guess (47 Votes)
6ft 0.73in (184.7cm)
Miss Sandy Cowell
said on 29/Dec/20
His smile just gave me a right good uplifting giggle!
6ft1 😃👍....⚙️🎡🤸‍♀️
Jam
said on 29/Dec/20
Interesting quotes from Larry in the 7'2 350lb bodybuilder makes me redline video. First he says "who doesn't want to be taller?" Then follows up with "be nice if I was 6'2, 6ft 3".
Jkiller
said on 28/Dec/20
He recently admitted he's 6'1 on the latest youtube video with the dutch giant. Although I'd still say he's a decent 6'1.25 (186cm).
Animus
said on 30/Oct/20
@Halen
I'd be highly surprised if Wheels was a weak 6'1. He doesn't look 1½ inches shorter than Licis, for example. He seems like a solid 6'1, with a higher chance of him being over than under that mark.
I've seen a video of him and his girlfriend, where she looked almost 4 inches shorter than him. Now, I don't think that's the actual difference, but let's just say I don't think she's a 5'10½ girl. Around 5'10 is what she looks - I suppose 5'10¼ isn't out of the question for her.
Halen (Barefoot 5'8 3/8 - 5'7 5/8)
said on 29/Oct/20
@Animus
I see 2.5 inch of difference between Larry and her. Maybe she is 5'10.25 and Larry weak 6'1.
I can see 187 for Eddie Hall at most with very good posture
Animus
said on 28/Oct/20
I wouldn't be surprised if he was a 186cm guy. Certainly does not come across as anything less than a solid 6'1.
Roots4828
said on 21/Oct/20
Is there a chance of 6'1.25"? I don't think Larry cares about his height that much.

Editor Rob
Maybe more chance of slightly over than under
Animus
said on 17/Oct/20
@Importer
Larry's girlfriend claims 5'10:
Click Here
I think she looks that as well.
Van Halen
said on 28/Sep/20
Rob, is there a relation between waist circunferce and muscle mass? Larry has a 44 inch of waist, its the size of an classic obese guy.

Editor Rob
I don't know as much about waist size as height, maybe others know more.
Van Halen 172.1 cm
said on 25/Sep/20
Larry has a 44 inch of waist. That is insane for a bodybouilder.
Magista
said on 23/Sep/20
Definitely not under 6'0.5". I follow him for quite some time now. Edduard is listed on this site as 187cm, either Larry is taller than 6'1 or Edduard is shorter than this site claims. The latter is more believable. They met each other on several occasion during events and a collab, with different shoes etc, and they are pretty much eye every time. 1cm MAX between them.
A182Guy
said on 12/Sep/20
@joec
There is a video of them training together, i would say simeon is 1/4 inch taller if they have similar shoes.Like you mentioned Simeon got measured 6'1 with shoes.I believe Larry is 6 foot maybe 6'1/4 on a good day which i doubt since he does heavy lifts.
Click Here
Click Here
joec
said on 29/Aug/20
@A182Guy
Simeon was measured around 6'1 with shoes on:
Click Here
Roots4828
said on 14/Aug/20
Larry could be a guy that doesn't care and rounds down his height, since he can look taller than Eddie.
Rampage(-_-_-)Clover
said on 23/Jul/20
He doesn't look far off Eddie in some clips.
Eagleye
said on 18/Jul/20
6'0 7/8
TyrekeWR
said on 14/Jul/20
Solid 6 feet 1 inches
A182Guy
said on 13/Jul/20
He is a fraction shorter than Simeon Panda who claims 6'1
Josh Jeffords
said on 24/Jun/20
Umm seems impossible he could be under listed he is very heavily muscled but looks 6 1.
Jkiller
said on 29/May/20
The average guess of 184.5cm is too low, he is definitely around 6'1.25 (186cm). He seems around the same height as Eddie hall, maybe 1cm less at best, and Eddie hall is around 187cm
Hanov
said on 26/Mar/20
He is the strongest bodybouilder
Hanov
said on 13/Mar/20
@Sandy
He is 300 pounds out of competition
viper
said on 26/Feb/20
He looks bigger than 6-1 275 pound football players in the above pic
Roderick
said on 24/Feb/20
@Miss Sandy He's around 300 now.
Larry is an absolute beast. Hes super young too, so hes only getting stronger.
Miss Sandy Cowell
said on 20/Jan/20
275 pounds is huge! I bet he has to eat a lot to maintain a muscle-packed frame weighing THAT much!
I like the name Wheels, and called one of my toy cars that when I was 5! (It was a white Mercedes).
Larry Wheels gets the full 6ft1.
PS I just worked out that 275 pounds is 19 stone 9!
🚗🚓🎡🤸‍♂️🏎️
Jkiller
said on 16/Jan/20
Looks about 186cm next to Eddie Hall.
Yuval
said on 15/Jan/20
I just said on his last video he weighes 136 kilo
Roderick
said on 7/Dec/19
@Rob You should update his weight. He weighs around 300 now and competes in 308 class. I believe he weighed in at 297 at his last meet.
His girlfriend looks close in height to him
Importer
said on 23/Oct/19
How tall do you estimate his girlfriend Rob. 5'11" ?

Editor Rob
She might be not that far off it
Importer
said on 21/Oct/19
How is he the same height as 6'2" range Micheal O'hearn?!
No one in particular
said on 13/Oct/19
Antonio T. I've also met him in person and I'm between 5'5 and 5'6 and he was around 7inches taller than me, so I highly doubt you've met him. Why do people make stuff like this up? Also for the guy who said Martin's is around 6'2...I'd agree with that, I have trained at his gym before.
Danimal 5'9 3/4"
said on 25/Jul/19
Eddie Hall and Larry Wheels (who claims 6'1"):
Click Here
Larry looks to be slightly taller than Eddie. It should be noted that 6'2" Scottish Strongman Luke Stoltman looked at least 2" taller than Larry Wheels recently:
Click Here
Animus
said on 11/Jul/19
Upon first discovering the phenomenon that is Larry Wheels I thought he might be a 6'0½ guy rounding upwards. Now, I am quite convinced he must be pretty damn close to 6'1 for him to look so similar to Eddie Hall and newly crowned World's Strongest Man, Martin Licis, who seems to be a legitimate 6'2 man. So, 6'1 and about 275lbs for Larry Wheels. That's a physical specimen, if I ever saw one.
Antonio T.
said on 7/Jul/19
I met Larry Wheels in-person once. I am 6'2" and Larry was a good several inches shorter. I can say with confidence that he is more like 5'9". Definitely not 6', not even close!
TheBat
said on 15/Apr/19
6'0.25" would be better.
Myself
said on 27/Mar/19
@Nik
Rob is too optimistic often, and lists celebs at morning measurements a lot of the time. I don't know how much he really looks at a celeb before adding them, but he may just give a check and quick guess, to consequently add the page and let people discuss and provide proof for a downgrade/boost.
So I wouldn't really feel like it's appropriate to say that Larry is really "Honest" just because Rob thinks he is (based on maybe a quick look), rather than forming your own opinion with personal research and comparisons.
I don't believe Larry is above 6'0.25; anywhere in 5'11.5-6'0 range imo, although, everything is possible of course, and who knows, maybe Rob really gave a much more accurate guess than me. But that's my opinion at the moment anyway.
Nik
said on 25/Mar/19
@ Myself - Rob is usually very accurate with his listings, particularly for new celebrities!
Nik Ashton
said on 23/Mar/19
@ Myself - But you did say expert in his field and Rob most definitely is that! Rob may be wrong on the odd occasion but he is usually up on new celebrities!
Myself
said on 20/Mar/19
@Nik
It's not like Rob is omniscient, even though expert in this field.
Nik
said on 20/Mar/19
@ Myself - Rob doesn't though!
Myself
said on 19/Mar/19
@Nik
I believe evidence suggests quite the opposite.
Myself
said on 15/Mar/19
@Miighty
Yeah lol, Eddie claimed 6'3 again with the posing with Shaw on Instagram. By looking at him in the videos he really doesn't appeal to me; too much full of himself...mister Ego. Although I hope I am wrong and in reality he is a genuinely good person, but I doubt.
Miiiiiiighty_-
said on 14/Mar/19
@Kevoz looks at their deadlifting videos ( the one where Thor deads 475ish with the elephant bar )..
Thor absolutely towers him and he is barefeet too.
Also what does a 6' Larry makes Eddie Hall ( his " 6'3 was debunked years ago but he will still insist to be 6'3 ) ? Schwarzie ??
Myself
said on 14/Mar/19
@Stepehen Newell
Could you find the quote? Would be quite interesting!
Stepehen Newell
said on 13/Mar/19
Pretty sure Larry has said himself he is 5'11 . I could buy 6ft for him but not a full 6'1
Myself
said on 13/Mar/19
@Rob
Hafthor looked 6'7 with you, and I can believe your guess (almost 6'8), but he can't be over 6'8-6'8.25!
But what we are pretty much certain about is that he has a 5" eyelevel, probably around 190 cm, if he is 6'7.75.
MesonBey
said on 13/Mar/19
I thınk @myself is right he is only couple inches taller than jujimufu. And after seing him next to old Arnold i can't go higher than 6ft.
Kevoz
said on 12/Mar/19
Hey Rob,larry is not 185cm, he is 183cm
Always looks 20cm shorter than Thor so 203cm for Thor and 183cm for larry, he likes working out barefoot while Thor is in shoes, giving Thor even more advantage.
Myself
said on 11/Mar/19
Rob, you mean the latest Jujimufu's video about grip strength? Larry is not barefoot there, and looks maybe 2 inches taller, with footwear advantage imo. I also wouldn't be sure that Juji is a legit 5'10 himself (but I don't exclude it either); he always looks below or just about chin level of Hafthor, but could also have a footwear disadvantage to him aswell. (A 5'10 person should be between exactly at the lowest tip of Hafthor's jaw/chin, or half an inch above, but I think Juji is anywhere between 5'9.5 and 5'10)
So until this point 6/6'0.5 could seem reasonable to me, but...
Check out Larry with Stan Efferding
Click Here
they look pretty close in height, Stan claims 6 feet but in this photo next to Hafthor
Click Here
he looks 5'11 max (considering he has footwear); a 6 feet person should reach the mouth of Bjornsson, the man barely makes it up there with sneakers.

Editor Rob
I have given Jumi a page at 5ft 10...I know there is that clip of someone holding a tape, but really it's just not going to be as accurate.

Why these guys don't go under the gym stadiometer or just buy one. Hafthor should do a stadiometer measurement!
Sandy Cowell
said on 11/Mar/19
Aha! I thought Larry was standing there with Arnold Schwarzenegger! Hmm... I'd be looking equally chuffed! I can't see Larry being the full 6ft1 if Arnie is down to just 5ft11, so he can have 6ft and three-quarters of an inch.
Jdubbz
said on 11/Mar/19
184cm range. Off topic, but this dude has one of the deepest laughs I've ever heard. It's almost comical
Matt (182cm)
said on 10/Mar/19
Forgot to add in my last post, at 9:33 of the video a caption says he's not 5ft 10.5 but 70 inches (5'10). Sorry
Matt (182cm)
said on 10/Mar/19
@Randomdude0000 and Big Rob, Jujimufu gets his height measured by tape in this video at 8:36 (as well as his wingspan)
Click Here
It comes up as 5ft 10.5 according to his friend measuring but I can't comment on the accuracy
Myself
said on 10/Mar/19
Rob, i think the photos and videos provided by the user suggesting you to add Larry are quite deceiving, also considering the questionable heights of Eddie and Arnold.
Licis, that claims 6'2, looks similar to Joeyb33 next to Arnold, and Larry always looked minimum 1.5" shorter, usually 2"+. His small head and high eyelevel make him look taller.
I seriously can't see him over 6 feet and wouldn't mind betting money that he's not 6'1!
That's my opinion of course...

Editor Rob
In the more recent video on youtube I see he looked a couple of inches taller than that Jumi fellow but had no footwear. I think he's got to be over 6ft, though I can see how 6ft 1/2 inch isn't to be discounted - Wheels looks like he's got a high eyelevel.
Christian Almost 6'6"
said on 10/Mar/19
Jujimufu has been measured on camera mid-day after doing vertical jumps and jumping for probably 40 minutes to an hour, and he measured 5'10.5" barefoot. He has claimed he measure 5'11" in the morning which makes sense.
viper
said on 10/Mar/19
Arnold is lucky to be 5-10.
He's nowhere near 5-11
Rampage(-_-_-)Clover
said on 9/Mar/19
Slouching and looks 184cm range
With Arnold now at 5ft11 flat (😬) he's not under a solid 6ft1, IMO
Randomdude0000
said on 9/Mar/19
how tall is jujimufu??
he claims 5'11 but doesn't look much taller than 5'10

Editor Rob
He claimed 5ft 10 on his site.
Myself
said on 9/Mar/19
From what i've seen I thought Larry was more like between 5'11 and 6 feet...
Looked more than 1 inch shorter than 6'2 Martin Licis here:
Click Here
13:17 (+ Footwear seen 2 minutes later)
21:11 and at 32:36 similar posture and camera
Licis and Arnold:
Click Here
Click Here
Licis and 6'3 Zydrunas Savickas on the right
Click Here
Licis and 5'10 claimed Jujimufu at 10:08
Click Here
Licis and Hafthor
Click Here
not the best posture but he's also standing one one foot, so that could compensate
Licis is listed 6'2 in the WSM site and even this year at the Arnold Strongman and 6'3 on some other sites if i'm not wrong. I think sometimes he can look 6'2.5, but i doubt he would claim 6'2 flat if he was so tall, at the end of the day he's not a model and most competitors are similar or taller!
Sonny Black
said on 9/Mar/19
Hah Larry's got a celebheights page, that's a sure sign you've made it. Looking at Larry next to Arnie I'd say 6'0 flat just cause Arnie's barely 5'11 these days.
Christian Almost 6'6"
said on 8/Mar/19
He always looks a good 186.1cm to me, a legit 6'1 1/4" what's funny about him, is he makes every "6'3 guy" look short or is the same height as them with Bradley Martyn and Eddie hall. Unless he's barefoot, but even then when he stands up straight he can look just as tall! At times he looked to edge out Eddie Hall, with their recent meeting! What do you think Rob? Have you seen the recent videos with Larry wheels and Eddie hall? Does Larry deserve a 0.25-0.5 inch upgrade, or does Eddie get an half inch downgrade? They appeared to be the same height.
Matt (182cm)
said on 8/Mar/19
Thanks for adding Larry! Great prospect and humble guy. Good to see he's honest about his height
MesonBey
said on 8/Mar/19
He is 6ft max Big Rob you can see that in jujimufus video. He looks only couple inches taller than jujimufu.