English TV presenter and actor, known for hosting Family Fortunes, appearing in The Russ Abbot Show and playing Michael Rodwell in Coronation Street. In his 40's he once mentioned
"At 5ft 9in I am 12 ½ stone"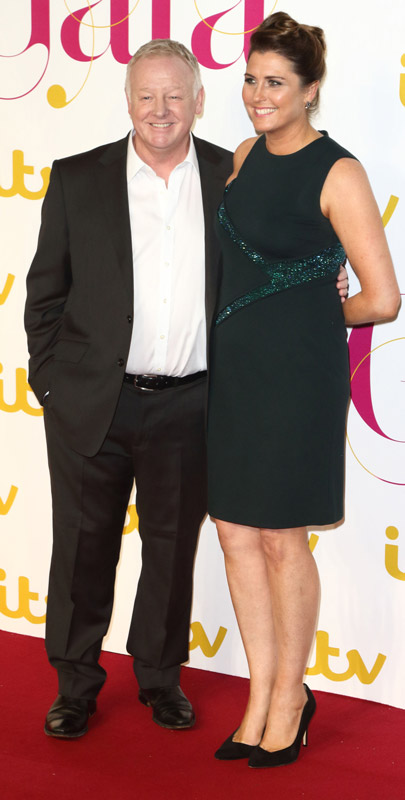 Photo by PR Photos
5ft 9in. People think I am smaller on TV than I am. But that's because I work with big guys like Russ Abbot.
-- Piers Morgan: The Classic Interviews
Alan mctavish
said on 11/Nov/21
I always thought les dennis didnt come across as a tall guy. I would put him down at 5'8"05 at peak height. I had to laugh when i read there some people saw him as being 5'11" lol they must be talking off another guy! But now i would say he is 5'8" at a push. Maybe another half inch shorter. He has always been a small guy!
Nik Ashton
said on 1/Nov/19
The average guess for his current height is 5'8.25" and the average guess for his peak height is 5'8.9"! There have been 5 votes!
Miss Sandy Cowell
said on 12/Oct/19
🎁🕯️🎈🎂 Happy Birthday Les! 🎂🎈🕯️🎁
Wishing Les a very joyful 66th Birthday! I still get the comedian/actor on the Challenge channel from time to time. It's a shame he was written out of 'Coronation Street'...
5ft8.5.
Peak - 5ft9.
🎁🕯️🎈🎂🎁🕯️🎈🎂🎁🕯️🎈🎂🎁🕯️🎈🎂
Nik
said on 9/Jun/17
I can't see that he would clear Rob based on the picture above!
Arch Stanton
said on 9/Jun/17
Well, he's not a guy I've ever taken notice of with his height! A lot of his old game show contestants were older women who he was much taller than, I suppose that's what sticks in my mind!
Arch Stanton
said on 8/Jun/17
I mean I'd never really compared him or look at his height with anybody but his build in thinking about it seemed that of a 5;11 ish guy, but then I thought that about Gary Lineker!

Editor Rob
on the Russ Abbott show I think if Russ was 6ft 4 range then 5ft 11 would make sense, of course Russ was nowhere near 6ft 4.
Arch Stanton
said on 8/Jun/17
Shorter than I thought. On his game show back in the 90s I guess I thought around 5 ft 11. Looking in the above photo he looks much shorter than I'd remembered though.
CD
said on 8/Jun/17
Agree with this, although he could sometimes look 5ft 8 flat in Corrie.

Editor Rob
I think he is likely to have lost height, after turning 60, a half inch is quite common.

You do well if you reach 60 with only 1-2mm loss...there are various techniques to reducing height loss of course. Keeping decent flexibility in spine is one key factor. As we age, people slow down and don't keep as active, this acts as a contributing factor to loss of height.
Sandy Cowell
said on 8/Jun/17
As he's no longer in 'Coronation Street', I can't make the comparisons now, but I was able to until very recently!
It would be on Sundays, after watching the 'Coronation Street' omnibus, that I would be able to change over to the 'Challenge' freeview channel and I'd see Les how he was in the 80's, presenting his quiz show and trying desperately to be amusing. (It didn't work on me!) If I'd been on his show, well let's just say, I'm polite, but not THAT polite! His humour would have been met with a blank stare!
In the 80's, he looked a good deal more than just half-an- inch taller, but that is because he was much slimmer! 185lbs at 5ft9 (40's statistics) is a lot more than he looked at the onset of his career, and now I would imagine he is more.
I think I'll go with 5ft9 for Les's peak and 5ft8 for today's height.
John
said on 8/Jun/17
Hi Rob,
how tall is that beautiful lady with him?

Editor Rob
I assume it is his wife, she must be at least near his height barefoot.