Linden Ashby's Height
5ft 10 ¾ (179.7 cm)
American actor, best known for playing Sheriff Noah Stilinski on TV series Teen Wolf. In film he has appeared in Wyatt Earp, Mortal Kombat and Resident Evil: Extinction.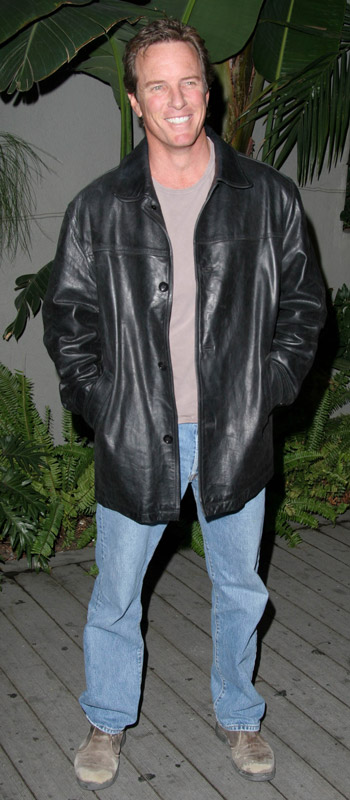 Photos by PR Photos
Add a Comment
8 comments
Average Guess (20 Votes)
5ft 10.74in (179.7cm)
FE
said on 6/Aug/18
@Editor Rob,
So 5'10.75" for Linden and 5'11.25" for Robin fit them Both?
I think it's on the Money?

Editor Rob
Well from looking a bit more at Linded I think 10.75 is arguable for him, I'm not as sure he is 5ft 10.2-5 range though, that might be a bit low.
FE
said on 5/Aug/18
@Editor Rob,
He's Shorter than 5'11"…
Click Here
Click Here
Click Here
Click Here
Click Here
Susan Walters (listed 5'6")
Click Here
Click Here
Click Here
Click Here
Click Here
Click Here
Click Here
Alison Smith (listed 5'5")
Click Here
Eric Braeden (listed 6'1") and Joshua Morrow (listed 6'0")
Click Here
Click Here
Click Here
Click Here
Click Here
He's only 179-179.5 at best! Never looked a proper 5'11" guy even at peak.

Editor Rob
He might be a weak 5ft 11 range
Axal559
said on 8/Nov/17
Seen him in Mortal Kombat, Spy Game, The War Next Door, Wyatt Earp and he seems to play the pretty boy, good looking, romantic lead (sometimes secondary) who always gets the girl. Along the way he has to fight the bad guys that are jealous of him in order to get the girl, or protect the girl. Despite not being in the 6'1 range (strong leading man height), he holds his own as a strong 5'11 maybe a weak 6'0. You can determine this by the costars in his projects. Robin Shou is no doubt a weak 6ft but edges Linden out by about 5cm. Linden is probably 6ft flat on the mark out of bed but gets down to 5'11 as the day progresses. He does have poor posture at times. Back in the day from the 90s to the mid-2000s he was still pretty big and buff for an old guy at 165-170 Ibs. He carried his weight well on his 5'11 frame. He's a particularly hard one to figure out but at this point 5'10-5'11 is probably the safest guess now.
Slim 181 cm
said on 8/Jul/17
Cmon guys. 2 cm on Dylan obrien, making this guy 5'10.75.
Slim 5'11.5
said on 5/Jul/17
Lol, is he really 2.5 cm taller than obrien? I'd say 5'10.75 sounds closer to the truth.
KamalJ
said on 14/Jun/17
The old guy finally got a page lol. He's definitely between 5'10" and 5'11" but he does claim 6'0". I watched a Mortal Kombat reunion q&a with him and Robin Shou and Paul W.S. Anderson and Linden admitted he's not that tall like Robin upon which he was disappointed that Robin was clearly taller than him (Linden wanted to be the taller actor for the first time in his career lol). Linden then met 2 models for the film (Bridgette Wilson, Talisa Soto) and he gave the impression he was about an inch taller than them as they are 5'9". He asked for lifts in his shoes to make him look taller. Either way he's the ultimate Hollywood playboy despite not being in the 6ft1 range. Lol.
Sammy Derrick
said on 11/May/17
I sometimes confuse this guy with JR Bourne both are around the same age,both play bad ass dads on Teen Wolf,both have piercing blue eyes...I never thought he was above 6'0,but very close.
Nacho
said on 11/May/17
@Editor Rob,
He's not 181, he's 180 max!
Look at him and Robin Shou
Click Here
Click Here
him with JR Bourne and Tyler Posey
Click Here
Click Here
I've seen the Mortal Kombat movie like 5 times and
i would b very surprised if he was anything over 5'11"!!
He really doesn't look taller than Robin and in fact I would've give the edge to Robin rather than linden.
I always thought there's a chance he's weak 5'11" rather than over.
He also looks 5'9" range with JR and Tyler!!
Maybe downgrade to 179/180cm would b better?
Editor Rob: yeah he can seem 5ft 11 max at times,