Linus Roache's Height
5ft 9 (175.3 cm)
English Actor known for roles on TV series Law & Order and Vikings. In films he has appeared in The Chronicles of Riddick, Non-Stop, The Wings of the Dove and Pandaemonium. In the Spotlight directory, Linus listed himself as
"5 feet 9 inches"
.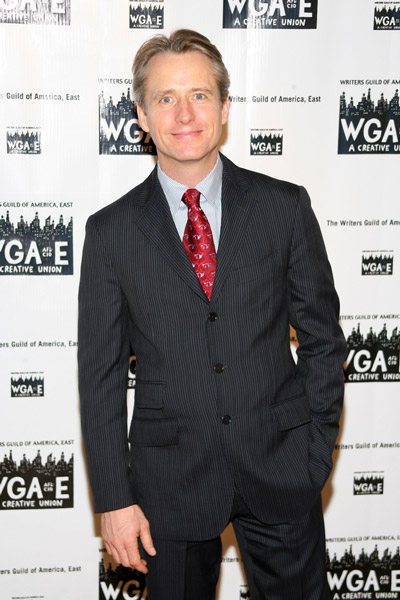 Photos by PR Photos
You May Be Interested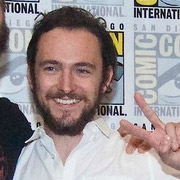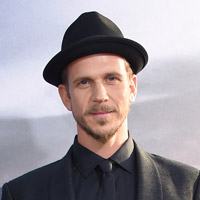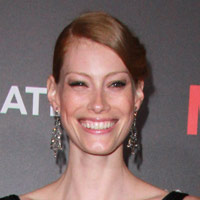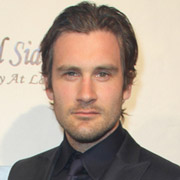 Add a Comment
21 comments
Average Guess (10 Votes)
5ft 8.72in (174.6cm)
Miss Sandy Cowell
said on 5/Sep/20
⭐ SO impressed with Linus's acting last night in 'Mandy'...
The film was allotted 5 Stars in my TV mag, and that clinched it for me. Funny thing is, I have the film and saw just the opening scene, relishing in the 'King Crimson' music which sidetracked me into wanting to play one of their CDs. So I did!
I noticed that Christopher Figg had something to do with the production side too, as indeed he did in the first three 'Hellraiser' movies, and many more besides, mainly of the horror genre. I checked out Chris's height and found 175cm.
The vocal skills of Linus were outstanding. His blond hair was worn long, and I observed last night that Linus starred in 'Vikings' too. Very appropriate, considering the Vikings were a fair-haired race.
Linus has an excellent posture and could pass for more than 5ft9 - and he comes over as very self-assured. That extra confidence kick always adds to the illusion of a touch more extra height.
William Roache has every reason to be proud of Linus, and of himself too, being the longest serving Soap Star ever - and look how hard those guys work. He started his career on the 9th December, 1960.
Yes, I think I'll give this a acting fellow 5ft9.25, even though he's day's low could well be 5ft9, flat.
😁👍🏆
Miss Sandy Cowell
said on 4/Sep/20
I'm witnessing a taste of Linus Roache's acting, starring with Nicolas Cage in a thoroughly disturbing film called 'Mandy'.
There was a warning at the beginning that this isn't for the faint-hearted, and this movie made a seasoned horror film watcher like me feel sick.
Height-wise, Linus looked distinctly average, perhaps a touch more, thus demonstrating that you don't have to be huge to be menacing, and Linus was definitely that. He was absolutely heartless, playing a biker with a fondness for torture.
He might have been wearing lifts for special effects; Nicolas Cage didn't look 3" taller than him at all.
What an introduction and a thoroughly polished performance!
Taller than Dad William, but with the same blond hair, Linus is getting 5ft9 from me.
🙈🙉🙊
Nik Ashton
said on 3/Nov/19
@ Sandy Cowell - He has two acting sons! James Roache is an actor too! 😂😂😂🤣🤣🤣
Miss Sandy Cowell
said on 13/Oct/19
I had no idea that William Roache has an acting son!
5ft9. 😁👍
Rising - 174 cm
said on 14/Jul/18
@Rob: That's exactly what they did on Law & Order:
Click Here
You can see Alana de la Garza behind him wearing sandals. If someone saw that Google still lists her 5'9"(despite her own claim of 5'8") and assumed she was in heels and Linus in 1" shoes, they could wind up thinking he's at least 5'11"!
Rising - 174 cm
said on 12/Jul/18
@Rob: That makes sense as it looks similar to a standard cowboy boot heel. He probably wore a few different shoes during his run on the show, but always thicker than average with a larger heel than usual. They did make him look 5'10" in some scenes.

Editor Rob
This is something in films or TV that can alter heights - one actor might have many scenes in such thick footwear and we are assuming it's 'normal'. Never assume, as some taller ladies have said, they have done scenes in films with ballet slippers.
Rising - 174 cm
said on 11/Jul/18
Interesting he listed himself at an honest 5'9" since I thought he'd claim 5'10", but yeah anything in that 5'8.5"-5'9" range seems likely. Here's the best shot I've seen of his L & O shoes since it shows the entire heel:
Click Here
Close to a cowboy heel and would add about 1.5" as Rob said. I think there's a decent chance of a lift inside, in which case his footwear would add 2.25". Good actor, imo and the built up footwear may have been Dick Wolf wanting him to stand taller next to 172 cm Alana De La Garza or have a presence on screen since his predecessors were 6'1" Sam Waterston(whom he still co-starred with) and 6'3" Michael Moriarity. I've seen Linus wear 0.7" type shoes to events so to his credit, I'm not sure he's too concerned with his height. I have to watch Find Me Guilty and see how he looked with Big Vin.

Editor Rob
I'd say that heel was more in 1.75 inch range, it is rather thick.
khaled taban
said on 2/Jul/18
looks 5'8.5" to me
Rising - 174 cm
said on 30/Jul/17
This shot sitting with Sam Waterston is probably the best shot out there of Roache's L & O shoes:
Click Here
I think Rob is right the heel is around 1.5", but look how thick the front is. It could be designed to get the full height of such a heel, but the dark background and socks make it too difficult for me to guess if he has an extra lift or not.
A few pics with Vikings co-star 182 cm Travis Fimmel:
Click Here
He looks 174 cm max to me in the first pic, especially since Linus has better posture, though he does look a solid 5'9" in the 2nd pic, but then he was a little closer to the camera for that one. Shoes look similar:
Click Here
Here's Linus caught looking shorter in his heels filming Law & Order:
Click Here
5'7.5"-5'7.75" Alana De La Garza looks taller here with not much more of a heel. Though here you can see she sometimes wore even lower heels with him:
Click Here
Back to Vikings, a few pics with 6'1.5" Clive Standen and 5'3" Kathryn Winnick:
Click Here
He doesn't look over 174 cm to me in the 1st pic with Standen, especially since he's closer to the camera, but does look 175 in the second, though I don't know if it's Standen's loose stance. He more consistently looks 4"-4.5" taller than Winnick, though I'm not sure how big her heels are. I'd guess over 2", but under 3".
He doesn't really look like he wears big footwear outside of Law & Order, but I'd be very interested to see Rob take a photo with him and to see what he claims. I'd think he'd probably claim 5'10".
RisingForce
said on 1/Jun/17
Hmm, so far it seems Gary Sinise back in his lifts for a new show(Criminal Minds: Beyond Borders) can look taller with Alana De La Garza than Linus did.
RisingForce
said on 15/May/17
He wore shoes like that all the time on Law & Order at least, but I suspect more was going on than just an extra fraction heel:
Click Here
Click Here
Note how Alana is in flats there as well, which wasn't the norm for the tall female ADAs when Sam Waterston was in that role. Here's another, though she has a heeled boot this time herself:
Click Here
Incidentally, seeing Alana with Anthony Anderson, I'd probably take another quarter inch off her and give her the same as Michaela McManus. I've never seen him wear shoes like that outside of Law & Order, though. Most of the time, his shoes outside the show tend to blend in, though shoes like these could conceal something as opposed to the style Sam Waterston is wearing:
Click Here
and these could fit something:
Click Here
I'm unsure if this guy wants to be taller himself, or if the Law & Order producers wanted him taller because the show had a long history leading men over 6 feet tall and tall, model-type women.
RisingForce
said on 12/May/17
Here's a closeup of his Law & Order shoes:
Click Here
Looking at some events where he seems to have pretty normal shoes, 5'9" isn't impossible, but he could easily be 174 as well.
Shorter than 5'7.5" Michaela McManus(presumably in heels):
Click Here
Click Here
With 5'9" Anthony Anderson and 172 cm Alana De La Garza(in heels?):
Click Here
Click Here
Click Here
Click Here
Not sure, he can look very similar to Anthony Anderson at other times, but I think I'll go with 5'8.5" considering the tricks used to make him look taller on Law & Order.
Editor Rob: he could have asked for an extra thick heel, they might be near 1.5 inches if that's the shoes he wears all the time.
RisingForce
said on 2/Apr/17
Really not sure how tall this guy is. I knew he wore big lifts on the Law & Order as those pics below confirm, but they also show 172 cm Alana De La Garza wearing flats, which I've noticed before as well, yet there's usually not much difference between the two on the show, yet he has posture like Tom Cruise as well. I'm on the fence over whether he's an average height guy trying to taller or if he's a short guy trying to look average.
vkvk222
said on 11/Apr/15
I think a 5ft 8 rating is more appropriate, Travis Fimmel can look at least 4 inches taller than him and he probably drops below 6ft at times. Also he doesn't look more than a few inches taller than Katheryn Winnick at times.
Dinosaurman
said on 13/Mar/15
Tnx Rob, I agree with you!
Dinosaurman
said on 11/Mar/15
Hey Rob, you can add the TV series Vikings to his resume, playing King Eckbert Also, I have to agree with Ithastobefair, he appears way shorter. He appears only not much taller than Katheryn Winnick who is 161cm. She does not wear heels in the series.
[Editor Rob: he can look around 5ft 9 range with her I believe.]
mf
said on 8/Apr/11
Look at the lifts he's wearing in the photos below:
Click Here
Click Here
Alana looks to be taller than him by a least an inch.
MD5
said on 29/Feb/08
yeah, I'd say about 5'9", too.
Manitobaboy
said on 18/Feb/08
His dad is on Coronation Street (that old Brit serial) and he's barely 5'8". Linus isn't much taller. Next to Sam Waterston on L & O, given comparative height with his dad, I'd say 5'9".
MOF
said on 15/Apr/07
5'10" seems like a stretch, 5'9" is more right.
Anonymous
said on 6/Jul/05
I don't know if I buy this height. In Batman Begins he looks quite diminutive next to Michael Caine. It seemed like much more than a 3 inch disparity there.