Lisa Scott Lee's Height
5ft 2 (157.5 cm)
British Singer best known for being in the Pop Band STEPS.
Her official Bio
lists her at 5ft 3 although she tried to claim in 2005 sunday mirror:
"I wouldn't mind being taller. I'm 5ft 4in. If I had a pound for everyone who said, 'God, aren't you tiny?', I'd be laughing"
. This photo was from a Collectormania style event in Milton Keynes in 2008. Lisa had about 1.5 inch more footwear than me.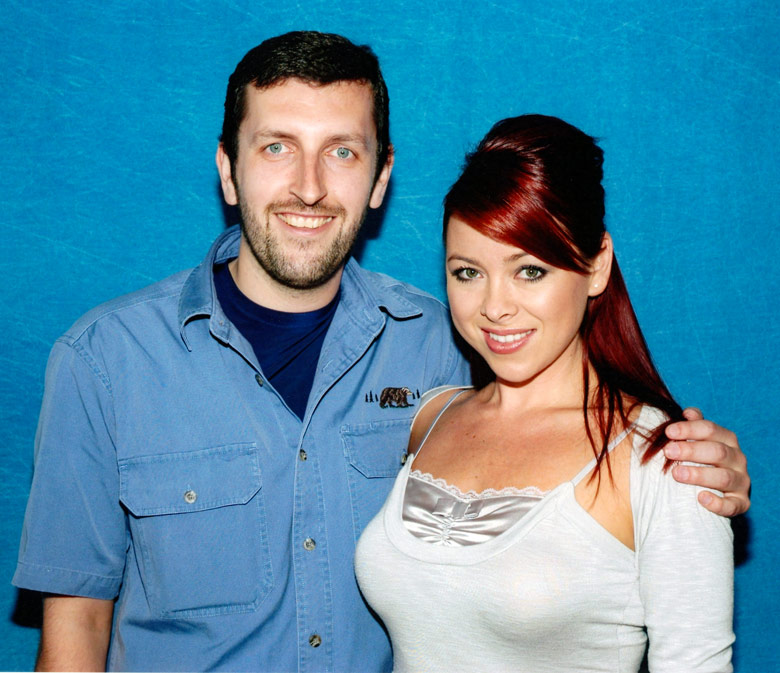 5ft 8 Rob and Lisa
You May Be Interested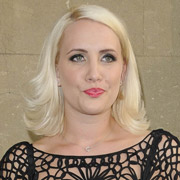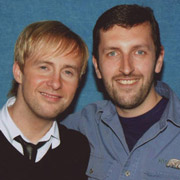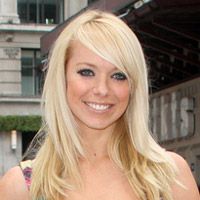 Add a Comment
27 comments
Average Guess (6 Votes)
5ft 1.79in (157cm)
Christian 6'5 3/8"
said on 6/Jun/20
@Nik
If she's under 5'2" like 5'1.5"-5'1.75" range (which I'm guessing based on the pic), then I can understand the "short" labels, but even then, 2"-2.5" below average isn't quite enough to be categorized as short. More like minimum 3" in my book.
Nik Ashton
said on 20/Feb/20
@ Alex B - Lisa is not very short and 5'3" isn't a short height for a woman, it's no more than an inch below average!
Nik Ashton
said on 20/Feb/20
@ Modeus - On a number of occasions I have read that the average woman is 5'3" - 5'4" range!
Lisa Scott Lee can have her 25th comment!
Paul Wood
said on 19/Feb/20
She looks 5ft 2in to me, always has. With regard to a couple of previous comments, average heights vary according to different parts of the world. 5ft 4in is average female height in the UK and USA. 5ft 6in may well be average female height in some countries but in UK/USA it's at 75th percentile not the 50th, so well above average.
Alex B
said on 10/Sep/18
Lisa looks very small, but very beautiful I would guess around 5.3 ft
Nik
said on 23/Jul/18
@ Lisa
Spot on, too true it is!
Bobby
said on 19/Dec/17
@Endy? 5'6 is above average height for women. The average female is actually more 5'3 to 5'4 range.
Lisa
said on 18/Dec/16
@ endy no the average is 5"4 in the UK!
Endy
said on 18/Feb/16
She's short even for a woman...the women average is 5'6
Modeus
said on 16/Jun/15
5 ft 4 isn't strong average for woman LoL
Amaze
said on 26/Jul/14
Wow 5'8 and 5'3(shes 5'3 in footwear) look very good. 5'7-8 men and 5'2-3 women suit alot. And she isnt 5'4 xD if she was 5'4 no one would call her tiny. 5'4 is strong average for a woman.
Ideal male female difference 5 inches i believe.
TJ
said on 24/Feb/14
Yea, if really 5'4, she wouldn't have many people calling her tiny. 5'4 in heels.
Angelaaaa
said on 13/Feb/14
She looks really good here. 5ft8 & 5ft2 looks like good height paring.
JohnBarnes
said on 12/Dec/13
5ft 3in of loveliness!
Maximus Meridius
said on 4/Jun/12
Hey Rob you should date and marry a woman this height.
linke
said on 22/Oct/11
She thinks she's 5'4?In the words of miz "really?,really?,really?"
Hullywood
said on 10/Sep/11
Maybe 1-2 smaller then 1.57m. I´m 1.75m an a 1.57m girl goes me to the place bewtween nose and first lip. Sorry for bad english.
Lego
said on 28/Jun/09
she's absolutely beautiful, i'm 5'11 and love girls in the 5'1-5'3 range for some reason they're more attractive to me than taller girls.
she does look 5'2ish
Doug
said on 14/Jun/09
5 ft 2, but c'mon what red blooded male would give a monkeys? In a lot of guys eyes her sort of height and curvy figure is extremely desirable. I thought she looked 5'3"-5'4" previously.
aram x
said on 2/May/09
For some reason she looks a lot taller than only 5,2" (probably the big heels and hair style). btw Rob, what broad and square shoulders you have!
Alex
said on 17/Dec/07
Rob, 2 inch rule is what again?
[Editor Rob: what some celebs do, give height in shoe and then add another inch. I've seen another girl who claims 5ft 6 and is really very close to 5ft 4.]
brother_h
said on 17/Dec/07
cant tell in this pic her hair is in the way and im cant take my eyes off her uhh *shifty eyes*
OutBenchThis
said on 16/Dec/07
Somewhere around 5'1-5'2" for Lee..She's cute, whatever the height.
Danius
said on 16/Dec/07
I would guess 5'1.5-5'2, rob is slouching and she had heeled boots.
[Editor Rob: she's one of the '2-inch rule' celebs.]
Susie
said on 24/Mar/07
I agree with sunbeame. Sha looks a lot shorter than th other girls on Dancing On Ice. She looks around 5'1'' max
sunbeame
said on 21/Jan/07
Lisa Scott Lee is on a reality show 'Dancing On Ice' here in Uk. I happened to notice how short she was compared to everyone else, including Emily Symons, listed on here as 5ft 1 and a half. I know it's difficult to tell with camera angles and things, but I would have guessed considerably shorter than 5ft 3.
cheryl
said on 8/Mar/06
oh gosh,is she really that darn short?i've seen her show on mtv but i haven't noticed her height.her brother looks pretty tall to me but that of course doesn't have almost anything to do do with her height...but yes,she's tiny