Logan Marshall Green's Height
5ft 10 ½ (179.1 cm)
American Actor best known for roles in films Prometheus, The Great Raid and TV series The O.C.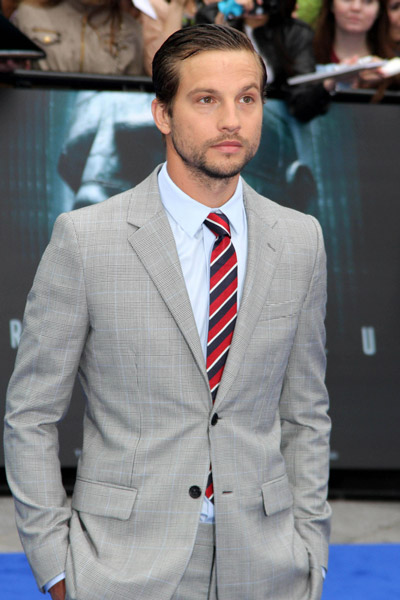 Photo by PR Photos
Add a Comment
23 comments
Average Guess (13 Votes)
5ft 10.9in (180.1cm)
Matt Shannon
said on 24/Aug/19
Hey Rob you should put the movie Upgrade and the invitation on his stats.
Junior Hernandez 1990
said on 18/Sep/18
Hardy twins. Lol.
Animus
said on 7/Feb/18
He is not a strong 5ft11, he's similar to Fassbender: 179-180cm
Anonymous
said on 10/Jan/18
He looks like a strong 5'11" why Rob, why he is this low please upgrade
itres
said on 18/Nov/17
Him and Michiel Huisman were like 1 inch apart in The Invitation. If Huisman is 6ft 0-1, he has to be at least 5ft 11.
Slim 181 cm
said on 14/Jul/17
Rob, while watching Spider-Man I thought he was tom hardy and he was 5'10 cause he was taller than Michael Keaton while keaton was in the suit, so, I think he's a strong 5'10 or 5'10.5
Johno
said on 11/Jul/17
Tom Hardy has grown
delancey
said on 26/Apr/17
Dunno what the guy below me is on about. This guy is 5'10 range, looks comparable to Fassbender.
Scott Kidd
said on 16/Mar/17
In the series "Quarry", the hitman boss has his info sheet.. it says 5'6" on it.. Thought that was kind of mean, being he looks really short in the series.. You can tell he's 5'6" or 5'7".. I can't even imagine 5'8".. as his posture is of a short guy.. look at the scenes in the hanger. Similar to Dave Navarro, you will notice he's not even on this site.. I'd assume he pays off the site.. you can't find his height anywhere. Seems the rule is, When in doubt, Say your 5'9", actively take down sites posting otherwise.
Realist
said on 4/Dec/13
Looks 5'9.5 with Joseph Fiennes in The Great Raid.
little sue
said on 5/Jan/13
He looks about 5ft 9.5 max in that pic, Fassy would'nt be getting much from those thong shoes. I've seen Kate Dickie listed somewhere at 5ft 7.
jasperwazup
said on 4/Jan/13
i think he is barefoot in the picture and not at full posture plus Fassbender is closer to the camera. so he is at least 5'10.25'' in the picture.
hunter
said on 30/Nov/12
Sorry for my very bad English. But he is not 180 cm tall. I have good evidence.
watch this :
Click Here
Raffe Spall- 185 cm + 2 cm boots max
Noomi Rapace- only 155 cm + 3 cm boots max
Michael Fassbender- 180 cm + 1,5 cm max
Kate Dickie- i dont know, maybe 170 cm??
what do you think?
Franco Stand-In
said on 5/Oct/12
He's exactly 5'11 no doubt.. Worked on set with him and we're the exact same height..
maynard
said on 6/Feb/11
he s 5'6''
Jack
said on 7/Jan/11
He's definately 5'11" flat. He looked it in Devil.
Joe
said on 21/Dec/07
Looked as tall as Matthew Bomer, who is listed at 5-11.5 on "Traveler".
anonymous
said on 2/Jul/07
i met him once and 5'11-6' is about accurate.
derbi
said on 25/Sep/06
I think he is more like 6'-6'1. In the oc he had bad posture and alstar 0.4 inch shoes... In one scene, i don't remember which episode, he was standing barefoot next to benjamin mckenzie( 5'8 plus 2 inch boots=5'10) and he was still much taller than him!
michael
said on 5/Apr/06
well he only seems about an inch taller than marissa and he seems the same height as adam brody - i would say that 5ft11 is an accurate guess (mischa barton is 5ft10)
175cm16andgrowing
said on 16/Jan/06
I think Brody is 5'10'' and Marshall 5'11.5''. I don't think he cuts the 6' though. But on THE OC he always had a bad posture... ok, nearly always.
DragonLady
said on 5/Jan/06
Yes, I agree with you "Anonymous"!
Anonymous
said on 23/Dec/05
hes taller than adam brody whos plays seth and seth is quoted everywhere including this site as 5foot11. he looks 6foot1 in comparison to the other actors.