Maddison Jaizani's Height
5ft 6 (167.6 cm)
English actress, best known for playing Bess Marvin in Nancy Drew, Odessa in Into the Badlands and Sophie in Versailles.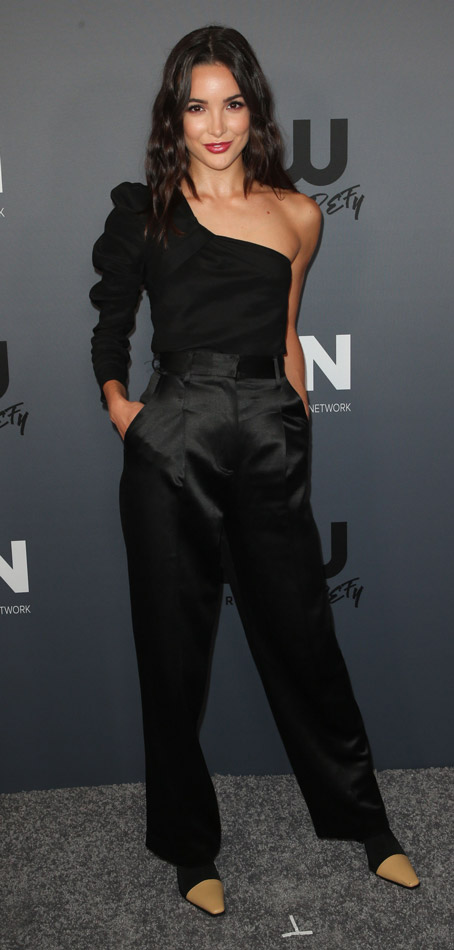 Photos by PR Photos
Add a Comment
6 comments
Average Guess (5 Votes)
5ft 6in (167.6cm)
Nik Ashton
said on 9/Nov/19
The average guess is 5'6" (4 votes!)!
Iman Ahmad
said on 7/Nov/19
I Guess She is 167,6 cm barefoot , She is 167,6 cm barefoot , A Lovely Woman , SEMPER FIDELIS Always faithful .
Nik Ashton
said on 5/Nov/19
@ Sandy Cowell - Absolutely, with high heels (stripper heels, killer heels!) a 5 foot 6-er can look positively tall and what do you think about a 5 foot 6-er on stilts? Even without footwear I think that "5 6" is kinda tall! By today's standards "5 6" can be pretty tall in some circumstances but in others it can blend in as average fairly well, in those circumstances it may only 🐝 a "bit above average" but you could say that nationally it is 8 bits above average or 16 hairs above average! For me a bit is a quarter of an inch and a hair is an eighth of an inch! We all value our bits!
A heel wearing 5 foot 6-er is taller than my good self and often at least as tall as an average man and there is nowt wrong with this, there are countless men and women in the world of every level of height (barefooted!), this is cool! Gender doesn't determine height like many claim it does and it is very natural that a fair proportion of the female gender is taller than a fair proportion of the male gender, interestingly "5 6" is the most common height amongst adults so it is shared by so many people of both genders.
Your stepmum Susan was obviously a smashing lady and she can take so much credit for how well her three sons have done in life as your Dad can too, she was a lovely person who had her priorities right. The world be such a better place if everyone was nice to each other, like Susan was, and everyone can and should make this happen. Nothing else (height, looks, material possessions, etc) about a person would matter in such a world therefore it is one I would prefer to live! A world like this would be a great world to live in! How tall was Susan when she was at her peak? I bet she looked very tall to you when you were a kid but most adults would have done, as a kid you don't have the same opinions about an individuals height as you do when you are an adult!
The average guess is 5'5.92" (3 votes!)! 5'6" is a fair call for pretty Maddison!
Miss Sandy Cowell
said on 2/Nov/19
With high heels, Nik, a 5 foot 6-er could look really, really tall. By today's standards, however, I can't see that height being anymore than 'a bit above average'.
When I was a little girl, it never occurred to me that my Stepmum was positively tall, which she was when I think about it! What matters to a little kid is having someone who looks after you - and she did, as if we were her own - my brother and myself.
Some people don't deserve to have kids, but my Stepmum, Susan, was a natural. She had three precious sons and they have all excelled in life. My Dad can take credit for that of course, too!
Cheers Nik and here's wishing you and your Mum a great weekend.
All the Best!
Sandy 😁👍 XXX 💐 XXX
Five Six for pretty Maddison. 🌹😆🌹
Nik Ashton
said on 2/Nov/19
She's quite tall!
khaled taban
said on 1/Nov/19
6 foot.