Mallika Sherawat's Height
5ft 6 ½ (168.9 cm)
Indian actress, known for films such as The Myth, Murder, Hisss and Aap Kaa Surroor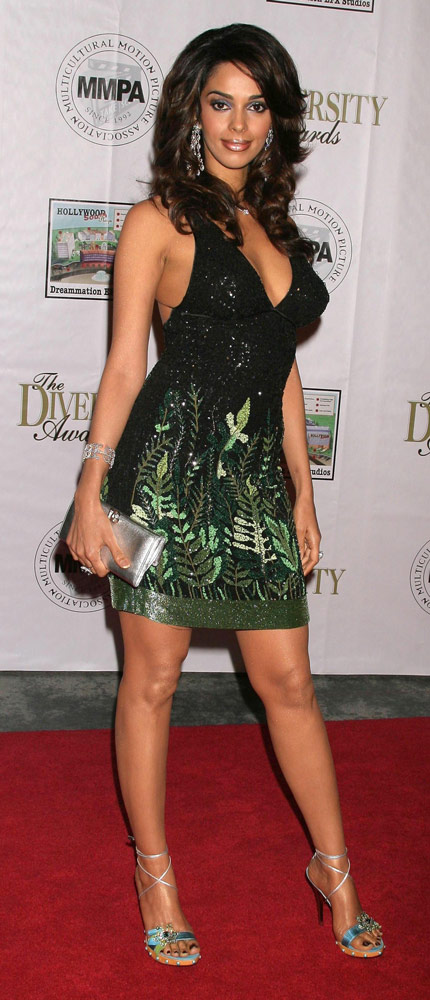 Photos by PR Photos
Add a Comment
38 comments
Average Guess (15 Votes)
5ft 6.05in (167.8cm)
Iman Ahmad
said on 8/Sep/19
I Guess She Is 169 cm Flat and Barefoot , She Has 169 cm Body , A Pretty Woman ,
Afzal khan
said on 17/May/18
No more from 5.5
Nik
said on 17/Nov/17
Spot on Rob!
FE
said on 15/Nov/17
@Editor Rob,
I think her page needs an update and tweaking to her listing…..
Vivek Oberoi (5'10.5")
Click Here
Ajay Devgan (Listed 5'9")
Click Here
Click Here
Ranvir Shorey (Listed 5'11") (Mallika is wearing 2-3 inch heels)
Click Here
Click Here
Frieda Pinto
Click Here
I struggle seeing her much over 5'5" range, let alone 5'6.5"!
Rob, What's your thought on this?
Editor Rob: I could see 5ft 6, but under it I'm not sure I've seen enough to think something like 5ft 5.5 was closer.
nona
said on 26/Apr/13
Mallika has been out of the news lately, havent seen much of her. She is 5'6" & weigh abt 63 kgs with some killer curves
kirti
said on 10/Sep/11
She looks 5'5.5 to me as i was standing right next to her for autograph and she got an inch over me her butts are same as mine....
anon
said on 2/Aug/11
Mallika is 5'8" and weighs abt 63 kgs and has a killer body
Someone
said on 13/Jul/11
She looked taller than Rahul Bose in Pyar Ke Side Effects by about an inch, so I would say around 5'7''1/2-5'8''1/2.
Somebody
said on 20/May/11
She looks about 5'8'' flat to me.
priya s.
said on 9/Jan/11
I believe she is a SOLID 5-6 and looks that
the extra 1/2 inch may be true but that's only +1 cm not much difference from the barefoot estimate
but she also just like other celebs adds + 0.5 to 2 extra inches on to look good on their resume
anonymoose
said on 8/Jan/09
Rahul Bose is a very short guy every1 knows dis..anyway I think that Mallika is 5"6..she has a habit of wearing 3-4 inch heels thats why she looks very tall sumtimes
tinu
said on 31/Dec/08
anoy i give you another pic for comparing. you never seen mallika shorter then other actresses in any pics available.
Click Here
anonymoose
said on 15/Dec/08
@ tinu that Mallika-Asin pic is not gud for comparing heights...angles r playing a havoc in that pic...
tinu
said on 16/Nov/08
mallika with asin(5'4") and jacky(5'8").
Click Here
Star
said on 18/Oct/08
please can somebody tell me who is taller between mallika and priyanka
starfan
said on 10/Oct/08
i think mallika is quite tall she was 2 inches taller than ayesha takia in shaadi se pehle and towered over kareena in jeena sirf mere liye do you people think she is taller than priyanka and aishwarya
Anonymous
said on 27/Sep/08
mallika with Asin(5,4").
Click Here
Anonymous
said on 15/Sep/08
mallika tallest in voise of india set.
Click Here
Myth buster
said on 18/Aug/08
Mallika is not more than 5 feet 5inches. have you seen Rahul Bose's Movie Shaurya?
He is the same height as manisha lamba with his shoes on. Rahul bose is somewhere 5.3 at the max. Mallika is shorter than jackie chan , jackie is 5 feet 6 inches.
deepika
said on 19/Jul/08
hey mallika is short ...did u see her wen she had com as a guest in sarabhai vs sarabhai??she was ratna pathaks height!!!she wears massive heels!
ravi
said on 15/Jul/08
5'5" official height for rekha so she cant be 5'7" :S
Aleem
said on 8/Jan/08
Shez more like 5'7''
Tals
said on 24/Dec/07
lily if mallika is 5'4" then Rahul bose should be 5'0". I think mallika is 5'8.5" look the diff.
Click Here
Click Here
lily
said on 22/Dec/07
mallika is 5-4 or 5-5 .
Deepak
said on 5/Oct/07
Hey cmon,
I think people have serious misconception about actors height especially. They always asume they will be taller than average even though there are many short actors around.Salman for one surely doesn't look more than 5.6", Rahul bose is even shorter, Aaamir khan even more, and even shahrukh am sure is not more than 5.7" they all do with padded shoes.
Anonymous
said on 25/Sep/07
Goin by the pics of her with Rahul Bose who is 5'6", Mallika shud be atleast 5'8". How much do u think she weighs, abt 60 kgs wud be my guess
sara
said on 15/Feb/07
5'6 1/2 looks right. She doesn't look any taller than that in her movies.
coolguy
said on 17/Oct/06
In the latest flick 'Pyar ke side effects' , the actor Rahul Bose is shown shorter than Mallika.. He s said to be 5ft 6 in.. so Mallika mst b at least 5ft 9in..
Samby
said on 4/Sep/06
If Mallika is 5-6.5, then how can Jackie Chan be 5-8 as you have listed, Rob? (bcoz barefoot, both would be of the same height).
jawad
said on 28/Aug/06
malika sherawat height is 169cm this actress is taller than jakie chan
lambu
said on 14/Apr/06
see the diff, rekha is 5'7", mallika must be 5'81/2". see link
Click Here
lambu
said on 14/Apr/06
wrong she is taller then rekha, rekha's height is 5'7". mallika must be 5'8""
Anonymous
said on 8/Jan/06
mallika is atleast 2 inches taller than aishwarya
fan
said on 30/Dec/05
mallika is definitely close to 5'8 in bheege honth from murder she looked taller than emraan
mallika fan
said on 16/Dec/05
with that reed thin body she definitely looks tall than she is putting her at 5'6"+ is not correct. i supose with that height she wud hav towered over most bollywood heroes but she looks very dimunitive in front of quite a few actors, even emraan hashmi who is definitely not taller than 5'8"
Anonymous
said on 16/Nov/05
please start comments on height of indian actress like rani mukherjee, sushmita sen
kevin
said on 20/Oct/05
i have hard time believing she is so tall.doesn't look that tall in movies.