Matthew Moy's Height
5ft 0 (152.4 cm)
American actor best known for playing Han Lee on TV series 2 Broke Girls. On twitter, when asked how tall he was, Moy replied:
"5'1""
and in an interview with WeAreTheRealDeal.com he said
"I'm 5'1, and I never beat myself up on being "short." It's just a trait about myself, and I know that there will be some great roles in the future for a role that calls for someone like that, and there are many that I won't be right for."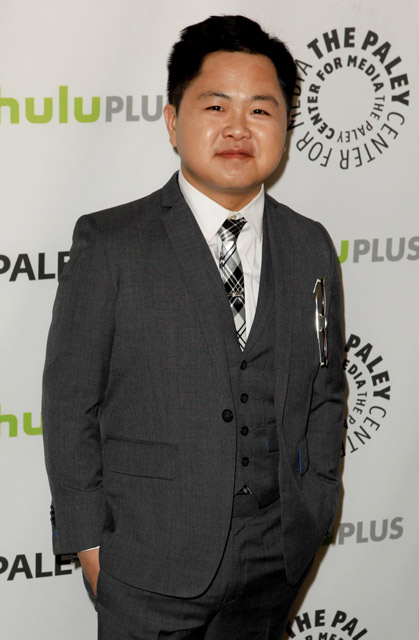 Photos by PR Photos
You May Be Interested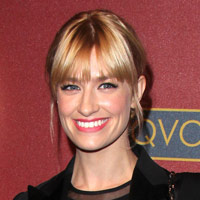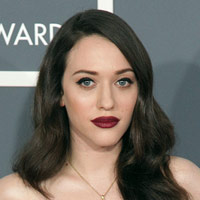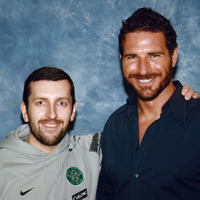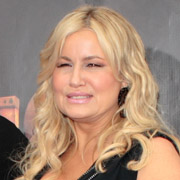 Add a Comment
19 comments
Average Guess (11 Votes)
4ft 11.48in (151.1cm)
Infalible
said on 27/Dec/20
151 cm
Aj06
said on 14/Dec/20
finally a male who makes me feel somewhat tall a little tall. im male 5'1.5 yeah small dude techncally not a dwarf but defently not average under 5ft I would say a 4'11.5
Nik
said on 8/May/20
@ truth - That's how it should be!
Jahel Limage
said on 24/Aug/19
I'm almost the same height as Matthew. I'm 5'0" and he is 5'1. So he's an inch taller than me.
Miss Sandy Cowell
said on 17/Aug/19
.... accept for Matthew Moy, who is smaller than me! 😊
Five foot precisely!
Duffer 5ft 11
said on 22/Sep/18
Has the same proportions as De-Vito, looks to be a cherubic 4'11", bang on 5' tall in dress shoes.
Christian-196.5cm (6ft5 3/8)
said on 7/Jun/17
@Jessy
You have no evidence to support your claim. The average male height in US is about 5'9" and about 5'4" for female.
Jessy
said on 6/Jun/17
Why do Americans lie a lot about height?
If he is below 5ft, he tends to look small. But Melissa Rauch looks quite tall.
Also, corrections. General average for American women from all ethnic ranges is 5'1" to 5'3"
For men, it is 5'3" to 5'6" and also from 5'3 to 5'8
But the height overestimation is really prominent in North America. AND the heights are rather biased as many North American nurse/doctors overestimate by a general average of 2 inches OR that the Americans like to measure themselves and when they find their measurement not to their liking, then they tilt or angle their head so that its perimeter is at a peak of almost facing upwards and claim it as their height. What becomes of the men is that they feel that they have to be taller or something of the sort and tend to feel "superior", so they would claim themselves to be elevated of measurements instead of the accurate reading. Not to mention, the conversion rate from the Imperial system to Metric is different to the universally accepted ratio and conversion from Metric to Imperial (slighty, but makes a significant difference)Majority of the very tall men are of black backgrounds, and some from others.
The tallest man in the world is of Asian background.
So, in general, women are at 5'2-5'2 and men at 5'3-5'6
So Matthew would be around 4'10.
Popo
said on 6/Jun/17
Nah, he is definitely within the 4ft 6 - 4 ft 9 border.
This is also evident how Bernadette from sitcom Big Bang Theory is so much taller in comparison. She isn't small but she is smaller compared to what is standard. She is around 4ft 11 (she claims), some unauthentic sources state 5ft (but nah, she would be more to levelled with Howards frame).
Moybe so, Moybe not
said on 14/Mar/17
Hollywood usually adds and inch or two to celebrity heights. There is no way Matthew Moy is 5'2". He looks about 4'11" - 5'0" at best. Garrett Morris (Earl) is supposedly 5'8", but he looks more like 5'6" at best. Anyways, the odd thing is that Garrett doesn't look short as he falls into the average range. For some odd reason, once a guy is under 5'3" or 5'4" he looks really short. Seems to be for the other end. If a guy is over 6'2" he suddenly looks very tall, even though 6'2" looks normal. Go figure.
Heightism is totally real. Not so much from guys, but definitely from women from a dating point of view. It's nothing to do with her height, but everything to do with how the guy looks in respects to other guys. It does filter into the corporate world. How many CEO's, that are not founding members, are less than average height... very few. Just saying.
Panda
said on 26/Jun/16
Yeah gotta agree with @Phil to an extent here. I mean it's one thing to be below average height like 5'6"/168 cm or 5'8"/173 cm but to be only 5'0"/152 cm as a guy in today's society and you will get A LOT of crap for it. Of course just because a man is really short (not every guy can be over 6'0"/183 cm, no point giving people crap about it or complaining about it) doesn't mean that he should be treated as inferior but people are sadly people are judgmental especially if it is something obvious like height.
Phil
said on 22/May/16
Josh,
unfortunately height does matter in our society, the advantages of being tall are very real.
women prefer tall men. short men are seen as inferior.
its a dog eat dog corporate world.
truth
said on 16/May/16
@Josh Agreed. I behave politely to all people, regardless of height.
Josh
said on 11/May/16
It's sad that some people make such a big deal out of height. He's short, but how is that bad? Since when having shorter bones makes you less good than somebody else? We didn't chose our height so height shouldn't have any influence on our life. And the double standard is real: nobody cares about women's height, but if a man is short he's doomed. That's just stupid. I never discriminate on people about their height. Weather a man is 4' 5" or 7' 4" I will respect them the same and give them equal treatment and chance. Their character will determine everything, their height nothing.
Phil
said on 10/May/16
Imagine being a 5 foot 0 ( 152 cm) guy . You will be treated with less respect and you may find yourself a target of
harassment or crime.
I think Matthew Moy is 4 foot 11.5 .
Brad
said on 7/May/16
Click Here
(Beth is 5"5)
Matt is below her lip, so I would think 5"1.5 (5"2 peak)
Charizard
said on 6/May/16
Is he really that small? I though he was just 5'3
Aaron Zamora
said on 4/May/16
He seems a lot smaller in the show "broke girls" I thought that he was 4'10-4'11.
c-mo
said on 3/May/16
do you think his 5'1 claim was in shoes ? why didnt you list him as 5'1 Rob ?
either way he is extremely short for a man obviously . he turned it in his favour in life but then again the roles he is playing are just downgrading asian males by portraying a short weak nerdy stereotype
Editor Rob: I'm not sure he's a barefoot 5ft 1, to me he looks about 5ft range barefoot.