Meagan Good's Height
5ft 2 (157.5 cm)
American Actress best known for roles in Stomp The Yard, D.E.B.S, Anchorman 2 and Eve's Bayou. When asked by an interviewer about her height she had some interesting comments. She replied that she was
"5'3"
. The interviewer responded that she looked taller compared to other actresses in a film (based on their listed heights). She then said,
"Well, the last time my height has been measured accurately I was 18, so I just went with that. I could have grown because technically you don't stop growing until you're 21. So I might be 5'5."
.
In 2012 though she said in Vibe:
"I'm 5'2. I'm kind of a little woman"
and in 2013 (The Source)
"I'm very short, I'm 5 foot 2 1/2."

Photo by s_bukley/BigShot.com
You May Be Interested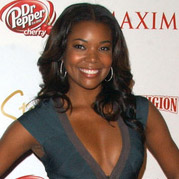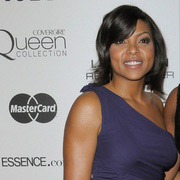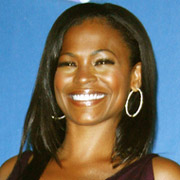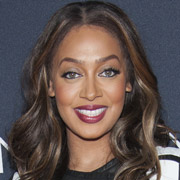 Add a Comment
25 comments
Average Guess (6 Votes)
5ft 2.25in (158.1cm)
Britt
said on 2/May/19
Michael Ealy is around 5'10"....Meagan is definitely in the 5'2-5'3 range...No taller than that, but she does have a tall personality lol.
Michael & Meagan for their movie The Intruder:
Click Here
Nik
said on 7/Nov/18
I don't agree that 5'2.5" is a very short height!
Realist
said on 2/Feb/17
I see her at 159 cms or just under 5'3 she's the only honest one. As a guy whose 176-177 cms max barefoot I would love a chick her height and amount of beauty.
Arch Stanton
said on 25/Sep/16
Rob can you squeeze in Anchorman 2? Yes looks nowhere near 5 ft 5, Will Ferrell looks a good foot taller, I'd have thought 5 ft 3, 5 ft 2 lower than I thought.
Guest
said on 9/Apr/15
Gets listed 5'5 a lot
Michael Elam
said on 12/Aug/13
Wow I thought she was taller. Like 5'5
Mara
said on 6/Feb/13
She looks about 5'2"-5'3" on Deception. Noticeably shorter than Laz Alonso and Victor Garber, who are both about 6'0".
da_truth
said on 6/Jan/13
women usually stop growing by 18, men by 21...
so she's 5'3"...
tom
said on 27/Apr/09
She is 5'3 , she is a very sexy lady, fit as hell, beautiful face, Meagon Good has the total package.
Amanda
said on 12/Apr/09
She says she's 5'3", and I truly believe it looking at her pictures.
Next to 5'7" Gabrielle Union
Click Here
Click Here
&
Click Here
5'3" is definitely a plausible height for her, and at least she is honest.
Imani
said on 25/Feb/09
Man i think she's 5'5 or 5'6 but i really dont care because she definetly doesnt let her height stop her from doing what she loves the most which is acting. And she always wears heels so she looks 5'8 anyways.. And im only 5'3 so i no what its like.
Olivia
said on 16/Feb/09
Meagan is a small woman, I see a video of her and actor Jared Padalecki (6 ft 4) for a shooting and she was on a pretty high box and wearing high heels next to him and despite of all that she was only at his eyes. So 5 ft 3 is definitely the good height for her.
About Melyssa Ford, she's a small woman too so I'd rather say she's 5 ft 3 than 5 ft 4, both women seems to be around the same height, Melyssa is more fleshy though and could appear smaller cause of that.
Jamilia
said on 8/Jul/08
She's not 5'3 she's 5'6 im so sure . take a look at her in roll bounce, dont u think there's a reason why u never see her wit bow wow when he's not wearin skaters, da part where he kissis her,he's wearin skaters as well cuz they didn't want him to look like he is her height and he is around 5'6.
kingman
said on 6/Jul/08
Any body ever heard of high heels trust me she 5-6 in high heels and 5-3 in real life
Jamilia
said on 16/Apr/08
sorry, here's da oic I was supposed to put in
Click Here
Jamilia
said on 15/Apr/08
Mss. Good looks pretty short yea, but I'm damn sure she's not 6'3! I meet her a few weeks ago, I'm 5'4 and we were both in flat, still she towered me wit like 2 inches .. and "amanda" Bowwow is 5'6, and he's wearin sneakers dat gives him like 1,5 maybe 2 inches.. Melyssa Ford is listed as 5'4, and on another picture I saw they were wearin just about da same height of heels, now Melyssa is listed as 5'4 and its easy to see dat Meagan is taller even though she's leanin a bit .. what do u think?
Click Here
Erik22224
said on 8/Dec/07
Shes 5'5 it says on all other biographies
janet - UK
said on 18/Feb/07
YOU KNOW. i agree im 5'8 and 16...
im telling you.. they need to drink MORE MILK!!!
*You Know*
said on 22/Jan/07
dam alotta peole is SHORT nowadayz lol...I'm 5'7 and i'm only 16....lol
J.
said on 27/Jun/06
Another member of the Myspace militia:
Click Here
Claims 5'5" ...although is it really her?
[Editor Rob: I would raise a big eyebrow at this one ;-0]
amanda
said on 28/Mar/06
yea she has to be cuz i saw her in roll bounce wit bow wow and she was shorter than him and bow wow aint tall hes like 5'5 and shes was clearly under him 5'3 most def
victory troops
said on 11/Mar/06
i want to grow i am 20y my height 5.5ht.
still there is a chance of gaining height.
replay it.
ok bye.
Anonymous
said on 26/Nov/05
I know that Meagan is 5'3 - 5'4. But there Meagan looks smaller than Sara Foster about 10cm. http://www.imdb.com/gallery/ss/0367631/Ss/0367631/Debs_Ex1.jpg?path=pgallery&path_key=Good,%20Meagan
Reesa
said on 20/Oct/05
ok i beleive that she could've grown maybe an inch or something...i grew from 5'8" to 5'9" between 18 and 19!
J.
said on 11/Apr/05
Well, to the delight of my own eyes, I took some a look at some pics of Ms. Good, and she's pretty small. I think she being honest when she said she was 5'3" because she's certainly looks to be exactly on that point.