Michael Beck's Height
5ft 11 (180.3 cm)
American actor, best known for films such as The Warriors and Xanadua. In the 1970's he listed his height as
5 feet 11 inches
.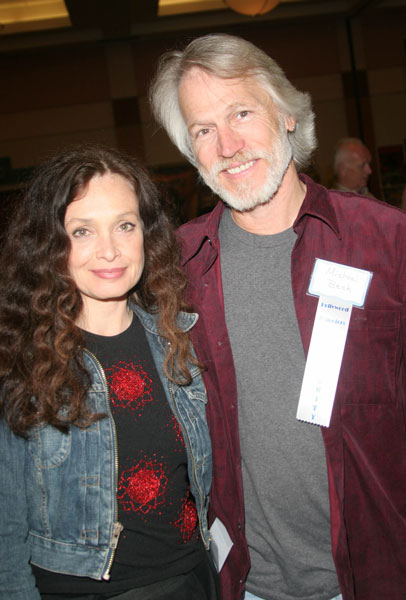 Photos by PR Photos
Add a Comment
16 comments
Average Guess (18 Votes)
5ft 11.36in (181.3cm)
Lawrence
said on 29/Mar/18
Very thin frame can't possibly be six feet..i give him tops 5'10.5" in his prime
lee168cm
said on 24/Oct/17
I'd guess 5'6 for David Patrick Kelly and the same height for the guy who played cowboy he looked 5 inches shorter than Michael beck and 4 inches shorter than james remar
Sandy Cowell
said on 23/Oct/17
@ Gladstone - Hi Matey! How are you? I am in an emotional limbo because my little Manelia got needlessly killed. In fact, I am furious, sad, hysterical and weepy all at the same time to even notice the pain I am in! Well, I can't help but notice, because it stops me being able to walk properly, but I'd have it fivefold if I could have my Manelia back.
Life can be so cruel sometimes and so beautiful at others. It is one big rollercoaster of feelings, most of which I can handle - but not the taking of life from the innocent.
Ah well, chin up, eh? Thanks for writing and for the pretty little pictures of your sweetcorn! Bless you! 🌽👍😁
Sandy.
Nik
said on 19/Oct/17
@ Sandy Cowell
I will go on to the pages of those 2 actresses and read your comments after I have written this reply to you! I didn't know that you only started posting everyday since the late October of last year, well I have not posted everyday since I joined, earlier on in my time on here I used to have a few days where I didn't post but now they are few and far between!
I find it fascinating that you used to visit Liv Tyler's website before joining this one, it's great to hear about her being popular for all the right reasons!
I used to go on debate.org before I was a regular on here, I have also visited a few football forums too but no website beats this one where there is everything to be honest, what more could we ask for than such great interaction between us all and plus this is a constantly evolving website with all the new celebrities that are added!
The comments that we send don't usually go on straight away but I have known it! Once I sent a comment to a particular page many months ago and it was published within a couple of minutes. Although they usually don't go on straight away we all understand that Rob needs to vet the comments because it is him who would get it in the neck if something was said that really shouldn't have been.
Cheers!
Jjak
said on 18/Oct/17
Hes been listed 5 11 to 6 the prior seems more likely.
Very thin lanky guy made him appear taller.
Sandy Cowell
said on 18/Oct/17
@ Nik - Yes! That is when I sent my first (2!) comments. They were for Brianna Evigan and Katherine Isabelle, who are both horror actresses!
About 2 weeks later, I looked for them and they were up. I had only ever sent comments on a Liv Tyler website, but as they appear straight away, I almost expected to see that on this website! I've learnt since that on a website such as this, Rob has to be very careful to vet all the comments because of the possibility of insulting ones. That doesn't really happen on a fansite, where people go out of love rather than a good old nose!👃
I started making this website part of my daily entertainment in late October. Now a day hasn't passed me by without at least one visit, to see who is up anew and I like to brouse through the 'Latest Comments'; if any amuse me, then I join in, like you do!
One thing I don't do any more is look for celebrities my height! I won't be doing so until after my operation, when I will have to accept a hopefully new height, taller than my last measurement of 150cm, though I doubt I will make 5ft1-1.5 ever again! 😝
Cheers Nik! 😁😊😆 🐈🐩
Nik
said on 18/Oct/17
@ Sandy Cowell
No problem Sandy, it is a pleasure!
Did you join on the 27th September?
Cheers!
Slim 6'
said on 17/Oct/17
An honest 5'11".
Shredder
said on 17/Oct/17
Rob , how tall is David Patrick Kelly of The Warriors?
Editor Rob: wouldn't have thought any taller than 5ft 6, in Twin peaks he could seem around that.
Powerhouse
said on 17/Oct/17
The Warriors is a classic, its in my top 20 favorite movies. I think 5'11 is a good listing for Michael Beck, he gives a tallish impression.
Sandy Cowell
said on 16/Oct/17
@ Nik - Thanks! I was rather pleased to find my first comment. It was on 27th September so you joined 4 days earlier than I did!
In a fortnight's time, we will both be in the 400's!
I always find that the film 'The Warriors' is very popular with the lads! I think it appeals to the rebel in them!
Rampage(-_-_-)Clover
said on 16/Oct/17
Thought he'd be a six footer
Sandy Cowell
said on 16/Oct/17
@ Gladstone Screwer - I saw that film ('The Warriors') at the pictures and really enjoyed it!
Then many years later, I came home with a copy on video. I saw it that evening, but it didn't have the same impact on the small screen! Either that, or I'd grown up too much!
I haven't seen Michael Beck in anything else either, more's the pity!
Cheers Gladstone!
Nik
said on 15/Oct/17
@ Sandy Cowell - Hey!
Michael has all the looks of a tall man so I have no hesitation in giving him 5'11"! If anything he might be slightly taller!
I have found a comment that I did on the 22nd September 2016, so I joined a day earlier than I thought!
383 days is amazing Sandy! 👍 to you for that!
Cheers!
Marquis
said on 15/Oct/17
Coolest dude EVAR in The Warriors!!!
Sandy Cowell
said on 14/Oct/17
I don't often say this, but I think this one looks taller, I really do! I would have gone with a minimum of 6ft, but I haven't seen 'The Warriors' for ages, (from 1979, I'm almost certain) and I take it he has shrunk a little!
On those grounds, 5ft11 sounds good!
Hey Rob!
I have been coming here now for 383 days! I just worked it out when I checked the date of Brianna Evigan's comment from me, which was my joint first!