Morten Harket's Height
5ft 11 ¾ (182.2 cm)
Norwegian Singer from band A-Ha.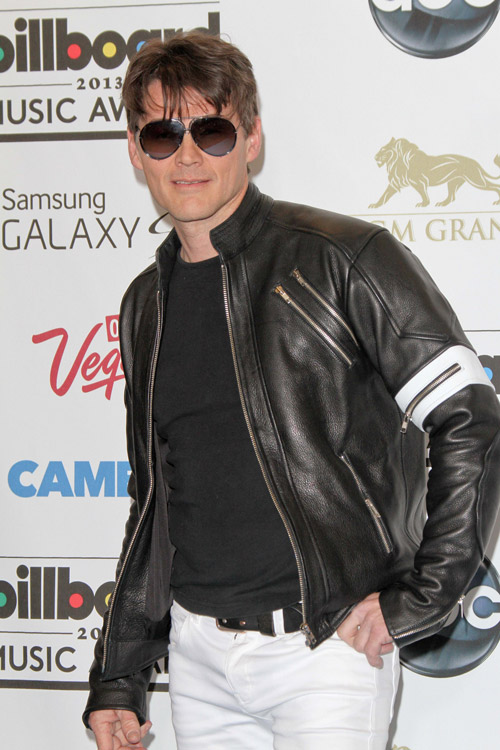 Photos by PR Photos
Add a Comment
54 comments
Average Guess (10 Votes)
6ft 0.28in (183.6cm)
Halen (Barefoot 5'8 3/8 - 5'7 5/8)
said on 7/Nov/20
@Nik Ashton
For sure
J2Frenzy
said on 4/Nov/20
@Nik let's be fair, the guess be a half inch off isn't too bad, most people don't notice that difference
Nik Ashton
said on 3/Nov/20
... And 🐝ing (autocorrect tried to change ing to OMG!) yourself!
Just look at the average guess, it's through the roof!
Nik Ashton
said on 3/Nov/20
@ Halen (Barefoot 5'8 3/8 - 5'7 5/8) - I've heard it could 🐝 5'8"!
The most important thing is health (you can be healthy whatever height you are).
Halen (Barefoot 5'8 3/8 - 5'7 5/8)
said on 2/Nov/20
5'11.75 is the best height according to women i think, between 181 cm to 183 cm
So, he has a perfect height for them.
Rory
said on 30/Jul/20
5ft11.75 is the most I'd guess him as. He looked a bit shorter than Terry Wogan on Wogans show when they met. Also has claimed 182cm a few times,5ft11.5/5ft11.75 ranger for me. Matt smith type height. I'd rule out the full 6ft.
Ted
said on 4/Sep/17
He's obviously taller than he looks.
MESP
said on 30/May/17
I find in person the group in 1991 during its trip in South America ( Chile ) and Im obtained several pictures with them, Morten about 2 cm taller than me( I have 1.80 ) so Im nearly sure he have 1.83.On the other hand Maggs reach more than 1.90 ( I believe 1.93-94) and Pal 1.89-90 m
berta
said on 30/May/17
he looks like he is almost tall on stage. I dont really know hoe tall he could be. On stage i thinkhe can look abslute shortest 181,5 and the tallest possible mayube 184 so i go in the middle of that. About 6 foot. the listing is fine. either this ore 6 feet flat
LIzzy
said on 30/Sep/16
I once stood right next to him, I'm 5ft 10 and he was easily 3 inches taller than me, I was looking up at him. He's 6ft 1.
Rampage(-_-_-)Clover
said on 15/Jan/14
"Morten Harket's height is 6ft 0in (183cm)"
cole
said on 4/Nov/13
From 05:15:
Click Here
Magne Furuholmen is no more than 6'1.25. You tell me how that's a 6'-6'1 man next to a 6'1.25 man.
Rampage(-_-_-)Clover
said on 29/Jun/13
At least 6"0" and can pass for 6"1".
Bakura
said on 20/Feb/13
6ft 0.25in (184cm)
john
said on 10/Jun/12
Nope definate 6'1"
Anonymous
said on 24/Feb/11
A ha book by Jan Omdahl says Morten's height is 1.82m about 5'11.5", Pal also 1.82m and Mags is 1.86m about 6'1.5" tall. There you have it. Excellent band, one of the greatest bands in popular music's last 25 years, check out their 9 albums.
Fredrik
said on 27/Dec/10
Keep in mind that scandinavians, especially norwegians and Icelandics are often taller than they look... Or as they say: Foreigners are often shorter than they look. That Morten is 6ft (1,82,5) is no surprise to me. This is about average height for grown men between 20 and 60 in Norway. The only statistic is pre-army screening at age 17, where the average is 180-181 including the shorter sami and ethnic immigrants. Ethnic norwegians are late bloomers. It is actually safe to say that the dutch still didnt catch up with etnic scandinavians.
zane
said on 14/Dec/10
Looked 6ft that Pal is tall easy 6/2
Anonymous
said on 21/Nov/10
I've seen A-ha in the last week on their final UK tour. Influenced Coldplay, the killers, the Script groups like that. Great band, amazing talent, they were great live. One of the top selling acts of all time, played to 198,000 people in Brazil, a record for a paying audience.
Morten - 6'0", Mags - 6'2" and Pal 6'0".
Their music will be covered many times over in years to come.
Anonymous
said on 6/Jun/09
When I saw the video for Take On Me I guessed he was more like 5'10, but I think that was because of how thin and young looking he was. But man I agree he is good looking, straight up handsome. He makes me wish I was a teenage girl in the 80's, lol.
Hah
said on 16/Mar/09
The average male height in Norway is 5'11" (180 cm). I am a 5'9" (175 cm) Norwegian male and I'm pretty much the shortest male everywhere I go. Went to NYC last year. For once, I felt somewhat tall. For instance, we do not have 5'7" male police officers in Norway.
I've seen Morten Harket twice. He is listed as 185 cm (aprox. 6'1") on the Norwegian site Filmfront. My guess: 183 cm/6 feet.
Briggs
said on 18/Jan/09
I met him in 95 in norway, I'd say 6 feet on the dot. it's funny, but I noticed that most norwegian men seemed to tall, at least the average must be 6 feet.
Kate
said on 7/Apr/08
I love this man have done since the 80's ,great voice and looks and have seen him in concert too.I would agree that morten is 5'11 and he tends to wear ankle boots with a good 1 inch heel on them so that would make him 6 feet tall.
Ole
said on 22/Mar/08
I've met Morten on several occations (I live in Oslo), and he's about my height - 6 ft. I've bumped into Magne once - and I think he's taller than me.
Btw: Many of you seem to think that people shrink a lot. Well, that's not always the case. I've been measured 'professionally' three times: 181,5 at 19, 182,9 at 27 and 183,4 (!) now, at 39.
Achim
said on 16/Dec/07
he is 5 11" now i think...and he has good proportions...
Gonzalo
said on 11/Dec/07
Pal and Mags are taller than Morten. Morten is at least 1`82. And he`s got a great voice
AshnarLynx
said on 10/Dec/07
He is pretty buff, so he may look shorter than 182...I dunno. Recently he's looked more like 178 to me.
Nash
said on 6/Dec/07
hey what the hell is he 182 cm, i bet he's 174 cm you so generous in height in this site i think...
Joachim
said on 3/Dec/07
In a-ha's first Norwegian biography, it said 183 cm for all three of them. Magne Furuholmen can seem a bit taller, because of his sometimes very curly hair.
AshnarLynx
said on 14/Oct/07
Magne/Mags looks taller than 186, I think he's in the 190 area. Maybe 188-189.
Rachel
said on 24/Jun/07
I don't think he is 185cm or more. If he is, than with normal shoes he would be 187-88cm plus with the hair, especially in the 1980's with his high james dean hair, he would come off as a 190-191cm guy and he didn't give the impression of being that tall. I think that 183cm barefoot in the 1980s and now 180-181.
Del Mar
said on 21/Dec/06
Now looking 5-11! He's no 6-1 as thought
peter
said on 22/Nov/06
there was a webinterview (can't find it anymore) where Morten said "I'm 1m82 tall, 1m83 when I lie on the floor".
Del Mar
said on 13/Sep/06
I've read 1.83 for Paal Waaktaar earlier and think 1.86 is a little stretch even if I know he has been listed that too. I think he and Morten are the same height, 1.83-1.85. Morten looked the same height or maybe 1 cm taller than me and I'm 183,5. Magne Furuholmen is 1.88-1.90 and usually understates his own height.
Rastus
said on 13/Sep/06
Official A=ha heights from 1985 were 1.83m for Morten and Pal (guitarist) and 1.86 for Mags (keyboards). Morten has always looked a chunky 6 footer.
Del Mar
said on 25/Aug/06
Thanks Rob! I will now shut up ;). Hope to get pictured with the man to have this height precisely proved, but will not give an unattainable promise either..
Del Mar
said on 25/Aug/06
I agree with Glenn. At least 6'0.5" as a compromise
[Editor Rob: I will change him yes]
ER.
said on 24/Aug/06
Never under 6-0. About 6-1 is also my estimate. He is geniuenly tall. Not VERY tall, but tall.
Viper652
said on 24/Aug/06
Also remember seeing him perform at last years Live 8 concert. He did appear to be a legit 6-1 on stage. Hes clearly not below 6-0 though.
Glenn
said on 24/Aug/06
Please change this to 6-1 Rob.thanks.
Viper652
said on 23/Aug/06
He looked 6-0 or a little over in the take on me video. 6-1 could be a possibility as well. Hes tall
Del Mar
said on 23/Aug/06
6-1 last time i saw him
bikagyura
said on 18/Aug/06
I've seen him listed as 6' 1" too, so you're not the only one crazy in that case Glenn (Me myself has always had the very same illusion [of him being 6' 1"])
Caroline
said on 18/Aug/06
I'm telling you because I've seen him up close at a gig in a pub in Coventry where I live, he's 6'1". Mags is taller, over 6'2" and I have a photo of them standing together, there's an inch or two in it. Regardless, he's the most disarmingly handsome man I have ever had the pleasure of laying eyes on. He has perfect proportions, a human work of art.
Glenn
said on 18/May/06
So Im not crazy.
ER.
said on 18/May/06
He was described as "183 CM." in a recent edition of a weekly Norwegian magazine. And in that Live at Valhall DVD he looks about 6'1". I highly doubt he's under 6'.
Glenn
said on 17/May/06
He actually gave me the illusion of being 6-1.
Gonzalo
said on 11/Apr/06
My sister used to be crazy about A-Ha when she was young. We had a magazine that said Morten was 1`82. The other A-Ha members were listed as 1`86. Morten could be 6 feet tall.
Good band A-Ha. I also used to like them
del Mar
said on 3/Apr/06
Wow, I'm surprised you guys have made taking a picture with Morten! However I think he might be a bit over, probably a full 6 feet or even 6' 0,5. I could ask his cousins sons friend (yeah, its complicating) if he knows for sure.
dmeyer
said on 11/Mar/06
it is funny that a lot of actors are 5'11.5" like me i didnt know it was a coment height
blondie
said on 22/Feb/06
I met morten a few years ago with my then boyfriend who was 6 feet,Morten stood about the same if not an inch shorter.He's about 5 11"-6 ft tall.
Glenn
said on 4/Feb/06
6 feet min.6-1 max.looked tall to me.until I got pic back.
Anonymous
said on 3/Feb/06
I think he's quite tall if he stands straight. 6ft I'd say or thereabouts.
CoolJ
said on 2/Feb/06
If he straightens out I can buy 5'10.5. Not sure if he's anymore.. figuring Glenn is standing back.