Nicola Coughlan's Height
4ft 11 (149.9 cm)
Irish actress best known for playing Clare Devlin in Derry Girls and Penelop in Bridgerton. On her spotlight resume she had herself listed
"Height: 5'1 (154cm)"
.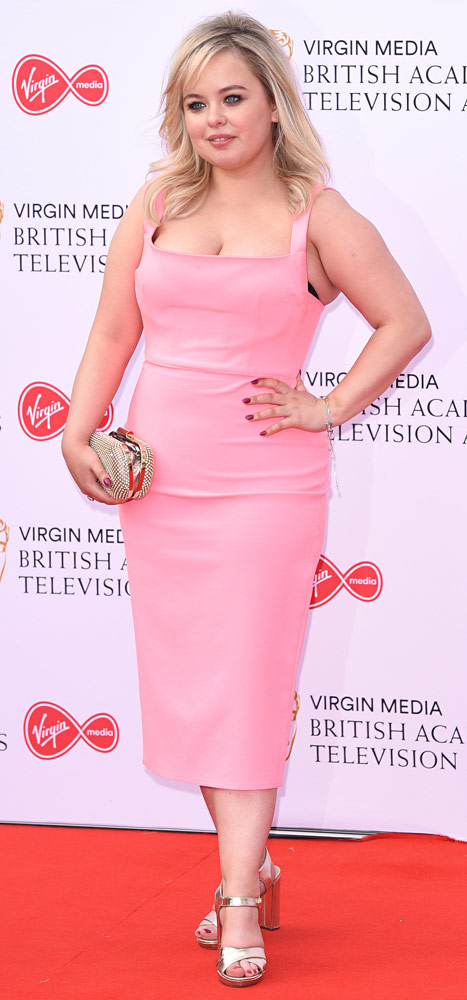 Photo by Landmark / PR Photos
You May Be Interested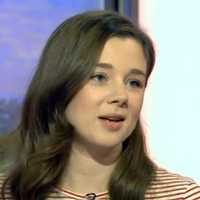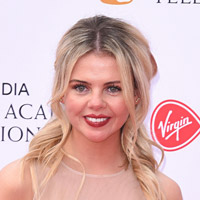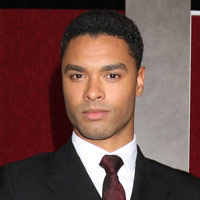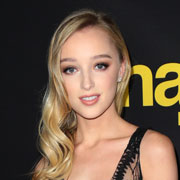 Add a Comment
17 comments
Average Guess (4 Votes)
4ft 10.5in (148.6cm)
Miss Sandy Cowell
said on 8/Jan/21
@ Chaos Control - No problemo! 😉
ChaosControl 6'2.5
said on 7/Jan/21
@Sandi I'm gonna correct your maths there, 255-208=47 pounds, so I've lost 3 stone 5, sorry for nitpicking.
Miss Sandy Cowell
said on 7/Jan/21
I'm sure if Nicola counted 1,200 calories a day and kept as active as possible, she'd lose the surplus pounds, keeping the calories down to 1,000 on the days when she wasn't so active. It's dangerous for anyone to eat less than 1,000 calories a day for prolonged periods of time.
For Nicola and similarly small people, life is unfair. The key is to keep moving and acquire some healthy muscle tissue, which in turn, will enable her to ingest more calories simply in order to maintain herself. Her whole BMR (Basal Metabolic Rate) will go up.
Miss Sandy Cowell
said on 7/Jan/21
@ Chaos Control 6'2.5 - You have lost all of 4 and-a-half stone, which is a great achievement, and will make a fellow of even your height much, much faster.
@ Yharnamman - A stone is 14 pounds.
I'd recommend a girl of Nicola's height to be as active as possible to help keep her weight down.
ChaosControl 6'2.5
said on 6/Jan/21
@Yharnamman a stone is 14 pounds or 6.35kg
Yharnamman
said on 6/Jan/21
@Miss Sandy Cowell I don't know how much a stone is, even though I talk with tons of British people on a frequent basis. But an endomorph is someone who has a really wide body thats easy to accumulate fat, so combined with being 4'11" she must have a hard time staying thin. She might even get fat from eating 1600 calories.
ChaosControl 6'2.5
said on 3/Jan/21
@Sandy I play rugby, and when I joined the team I was upwards of 250lbs (about 255), so although strong, I wasn't very fast and didn't have much endurance. I was also not very agile in jujitsu, nowadays at around 208lbs I'm match fit and more agile on the mat
Miss Sandy Cowell
said on 3/Jan/21
@ Chaos Control - Your Mum's approach to keeping her weight down is a good and healthy one. Running, or even walking, eat away at the calories and produce lean muscle tissue.
You achieved a mammoth weight loss by even normal standards, but to do so during the lock down is something to be very proud of and should really enhance your self-esteem. Most of us, to some degree or other, were gaining weight.
Here's to a much improved 2021, Chaos Control, and well done for losing all that weight!
My very best to you and your loved ones,
Sandy XX 😁
Duhon
said on 1/Jan/21
4'11", 145 lbs/10.3 stone would be my guess.
ChaosControl 6'2.5
said on 1/Jan/21
@Sandy my mum has it the same (she's 5'0 flat, so a little taller than Nicola, and keeps her weight around 120-125 by running) if she gains half a stone it's really obvious, whereas I (205-210lbs) have lost about 45, maybe 50 pounds this year and thanks to my rather poor self image haven't noticed any of it (I think I mentioned my weight loss when I was posting as J2Frenzy)
Miss Sandy Cowell
said on 31/Dec/20
@ Yharnamman - Hi there! Nicola could easily go on a diet and exercise regimen to lose the pounds. At her tiny height, it's not easy to keep the weight down. An extra stone, for example, will look far more on a girl of her height than on a girl of 5ft7 or 8 or even 5ft4 or 5.
🌹 Cheryl Cole, at 5ft3, admitted that a petite person has a harder time keeping slim. Imagine what it's like for a girl of 4ft11?
Cheers and Happy New Year, Yharnamman!
All the best to you and your loved ones,
Sandy 😁👍🔔🎊
Yharnamman
said on 30/Dec/20
Shes an example of what a female endomorph looks like. Combined with being 4'11", she has a really unique body. Must be hard for her to find clothes.
Miss Sandy Cowell
said on 30/Dec/20
I think that if Nicola got her hands on a fun pack of wash-in/wash-out pale pink hair colourant, used it on her blonde hair and wore it with this dress and other items of clothing of the same hue, it would be EVER so flattering to her colouring. Her skin is a lovely pinky colour, and it looks naturally beautiful. Girls who roast themselves in the sun (and guys for that matter) aren't doing their skin or their long-term health any favours. Ladies in the limelight who have made pale desirable include Liv Tyler, and they don't come more stunning than Liv! 👩👌
Yes, Nicola has a particularly pretty pink complexion, and, along with all varieties of height and shape, skin shades are unique to us and should be made the most of, in just the same way as our heights and body types.
😁🌹🌞🌄👱‍♀️
Leesheff85
said on 30/Dec/20
Is your mum 4ft 11 nik?
Nik Ashton
said on 29/Dec/20
I would love to compare her to my Mum!
Miss Sandy Cowell
said on 29/Dec/20
⭐ Nicola Coughlan is the tiniest Nicola Celebheights has to offer! 💐
📏 She's an inch smaller than my friend 'Little Nicki', a girlie I befriended half my life ago. ⏳ She was a sweet little blonde girl of 19, a Libran, and she used to sing in a theatrical choir, and if she still does, she'll be very busy right now. 👏😆
It's 🤶 Pantomime Season 🎅!
Miss Sandy Cowell
said on 29/Dec/20
This little pink-clad lady, complete with beautifully manicured fingernails, gets 4ft11 from me.
👱‍♀️💅💐