Nicolas Sarkozy's Height
5ft 5 ½ (166.4 cm)
Former French President. He has been seen to wear larger than typical shoes whilst in public.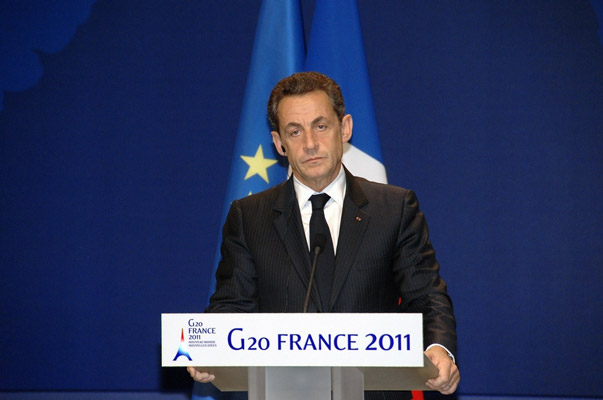 Photos by PR Photos
You May Be Interested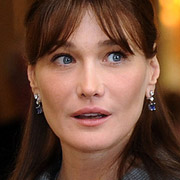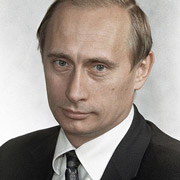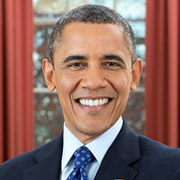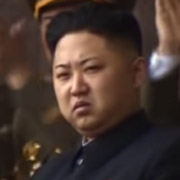 Add a Comment
47 comments
Average Guess (47 Votes)
5ft 4.54in (163.9cm)
5.9 legit guy
said on 7/May/20
163 cm or 5ft4 guy.He is always wearing elevator shoes
Yang (5 footer 8, 172-173)
said on 11/Aug/19
164 range... He is one of shortest President I do know so far unlike US presidents JFK, Clinton, Bush, Obama, Johnson and Reagan etc.... I do know most US Presidents are definitely taller than you and me with 5ft 8 range.....
MAD SAM
said on 17/Jun/18
163 cm nothing more
even
said on 20/Mar/18
a weak 5 foot 5 , he always wore lifts
Mistical
said on 3/Jan/18
I agree with James.He is not even 5'4" because on the photo with the female politician from my country, they were same height (she had small heels on).
Steve
said on 15/Nov/17
Hi Rob. What would you guess Sarkozy would measure in a good pair of elevator shoes? 5ft 7.5 - 5ft 8 range or a bit less like 5ft 7.25?
Editor Rob: he might pull off looking 5ft 6.5-7 range to people if he wears a 2.5 inch elevator.
Richardspain
said on 14/Nov/17
He seems 167-168cm barefoot
He wears lifts and elevator shoes
sANtof
said on 25/Oct/17
He should be downgraded, he is well known in France to wear big elevator shoes of at least 2.4 inches
Chase
said on 18/Sep/17
Wears heels and tip toes and still looks short a f.
Give that phantom half inch to J Cole
Peter175
said on 4/Jun/17
Arch, I agree. The half inch has me scratching my head. Where is it coming from? peak height maybe? Doesn't look a bit above 5'5 flat
James
said on 3/Jun/17
5'5.5" is a joke. He's barely 5'4".
horacle
said on 30/May/17
a weak 5'6
Peter175
said on 11/May/17
Honestly I always saw more than 2.5 inches with his wife. Looks nearer the 3+ range, also more than an inch with putin
Jerry
said on 2/May/17
I live in Paris and have met Sarkozy, Fillon, Macron and Hollande on different occassions. I am 5'9.5" and my estimates would be 5'4" Sarkozy, 5'7.75" Macron, 5'8" Fillon and 5'5.75" Hollande.
John
said on 27/Mar/17
Rob, is 6 foot 1 possible?
Editor Rob: when standing on a podium he clears it comfortably.
Arch Stanton
said on 27/Mar/17
The .5 seems a tad generous IMO.
Yves
said on 15/Mar/17
Fillon: 5′8″
Hollande: 5′6″
Juppé: 5′9.75″ (5′11″ peak)
Le Pen: 5′7″
Mélenchon: 5′8″
Sarkozy: 5′5″
Valls: 5′7.7″ (172 cm)
Anonymous
said on 9/Feb/17
C'mon change this height, he isn't taller than 5'4". Downgrade please.
James
said on 12/Jan/17
"Only" 7.2%? Anyway that's an old figure.
Alex
said on 12/Jan/17
the "huge" muslim population of france is only abou 7.2%...
and about his height, remember he wears heels so he's pobably around 5'4
James
said on 17/Dec/16
Sarkozy is 5'4". It seems amazing that a Jewish man was elected president in France with its huge Muslim population.
mosan
said on 15/Dec/16
Sarkozy: 165
Hollande: 169
Fillon: 175
Juppé: 180
Melenchon: 173
Lemaire: 190
Wauquiez: 188
Macron: 174
Valls: 171
Cazeneuve: 164
Le Foll: 191
mande2013
said on 10/Dec/16
Sarko: 1m65
Fillon: 1m74
Hollande: 1m69
M LePen: 1m74
Juppe: 1m78+
mande2013
said on 10/Dec/16
Francois Fillon? 5'8-5'9 range?
M
said on 19/Nov/16
Angela Merkel is 5'6" and is 2" clearly taller then Sarkozy :) I am so sorry but he is only 5'4"
mande2013
said on 18/Nov/16
Rob, have you thought about adding Hollande? What height would he be? To me, he consistently looks like a 5'6 and changer.
Editor Rob: mande, not really looked much at Hollande yet.
french guy
said on 18/Jul/16
i really do think he is 163 cm...without his liftt
François Hollande must be 169 cm, but he is listed at 174 cm
plus
said on 5/Oct/15
I don't think that he is so short. Here he is with Rajoy 190 cm and Garcia Albiol (201 cm). Even with lifts he has several pics with Rajoy and he is not so short
Click Here
Tunman
said on 16/Jun/15
Why the upgrade?I thought 5'5 was fine.Now you downgraded Carla Bruni to 5'8.Sorry I fail to see only 2.5" between them.
[Editor Rob: I think at times he has worn normal shoes, other times a lifted shoe, I think this mark is possible for him.
]
Mitch 185.8cm
said on 13/Jan/15
168 for Mr Hollande and 165-166 for sarko !
Ka
said on 17/Dec/14
Yes thanks Rob, I've request this page 2 yrs ago!
Andrea
said on 16/Dec/14
It's hard to tell from those pics, Dmeyer, but Tom can look only 1.5 inches taller and 2-2.5 inches taller... Tom is around 5'7.5, so Nicolas being 5'5-5'5.5 is fair! He looks similar to Berlusconi in photos (Berlusconi has claimed to be 171). Both of them are lifts-wearer so i think they're actually not much different barefoot... Both in that range! Berlusconi is almost 80, though, so he must have lost something, maybe an inch? 5'6 maybe is possible but i doubt he's ever been 171 barefoot as he says!
MD
said on 15/Dec/14
Was there really a need for 10 consecutive posts?
the shredder
said on 14/Dec/14
Tom looks to clear 5'8 with him.
Dmeyer
said on 14/Dec/14
5'5.5 is almost 166.5cm i can buy that nearly 167cm but not 166cm flat Like 5'5.25
Dmeyer
said on 14/Dec/14
Thanks rob 5'5.5 is close looking 5'6 with bigger footwear
Dmeyer
said on 14/Dec/14
If cruise had no lifts 5'5-5.5in is possible since when in good posture he looks 2.5-3in shorter
Dmeyer
said on 14/Dec/14
If he is 5'5 then cruise is 56.75
Dmeyer
said on 14/Dec/14
His shoes are thick heeled but low cut
[Editor Rob: 5ft 5.5 range is possible, at times he has a clear footwear advantage but they aren't going to be huge dons like shoes.]
Dmeyer
said on 13/Dec/14
Not as much as 20cm taller Sarko is 168cm rob
Dmeyer
said on 12/Dec/14
If he is 165 then François hollande is 166cm and arnie 178.5cm on a good say
Nico
said on 27/Sep/14
Rob, can you register on your site the height of President Hollande?
It measures 5 feet 7 at peak
Gonzalo
said on 7/Jul/14
1,65 is too low for him. 1`68 seems more accurate. He must wear monsters
176,2Tunman
said on 3/Mar/14
Lift wearer for sure but perhaps not all the time Fatty joe, sometimes he wears high heels giving 1.75-2" rather than 3". He generally looks a good 3" shorter than 5'9 Carla Bruni but more likely 4-4.5 considering footwear,I noticed she wore flat shoes giving around 0.5" most of the time,probably not to make him look very small, between 5'4 and 5'5 is fair.French comics always laughed about his stature,many people think he's around 155 or 158 but this is clearly exagerated.
Fred
said on 27/Dec/13
I am French, and yes, Nicolas Sarkozy carries very attractive shoes. With these shoes, it seems to 171-172 cm. However, its size is about 167 cm. (Peak 170 cm)
165 cm I do not think so little. Or not less.
thc-182
said on 20/Feb/13
164-165 is probably his real height, officialy he is listed at 5'6" or even 5'7"
Arch Stanton
said on 8/Feb/13
Is this a new page? 5'5" tops. The Russian president is even shorter.