Nicole Da Silva's Height
5ft 6 (167.6 cm)
Australian actress best known for appearing in TV series Rush and Wentworth Prison. On Wentworth one of her files had her height listed as 168cm.
You May Be Interested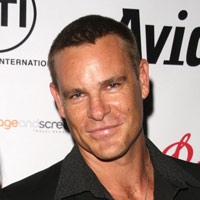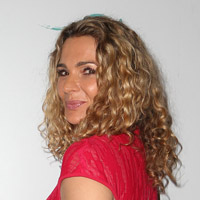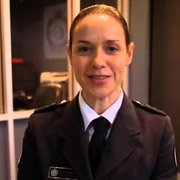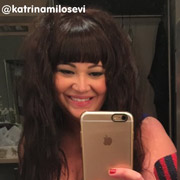 Add a Comment
5 comments
Average Guess (3 Votes)
5ft 5.83in (167.2cm)
Sandy Cowell
said on 20/Nov/16
I thought I recognised the face and, yes, it is indeed the woman from 'Wentworth Prison'! I think she plays rather a formidable character in the series! If I was in that prison I'd avoid her like the plague! She's scary! Not that she isn't good because she plays an essential part and she does it well for it to have an effect on me like that!
Actually, I would have given her 5ft5! The other prisoners must all be pretty tall!
Andrea
said on 2/Aug/16
But Jared and Jensen ARE the same height, Rob!!! :)
After having seen more of her, i don't think that 168 is a bad listing for her but it's definitely the most i'd argue... She can definitely look around 4 inches shorter than Katrina on the show!
Andrea
said on 28/Jul/16
Rob, i don't know if it is worth mentioning but her character was down as "168 cm" on one of her "files" on the show...
Editor Rob: I think it's worth mentioning, but half the time the person making the files isn't caring as much. I remember seeing jared and jensen in one supernatural both have the same height listed!
Andrea
said on 14/Jul/16
5'6.5 is still very positive...
Let alone that picture with the 6'4 guy and look at her with Katrina...
She is around her eyelevel! Unless Katrina's eyelevel is 2.5 inches range, i doubt she's 5'6.5!!!
Now, i'm not saying she has to be no more than 5'4.5, i'm not sure she'd be that low but she certainly can look no more than 5'5 with that girl, 5'6 max is what you should list her to begin with! Maybe she is 5'5.5 and Cormack 5'5? I'm still not sure but i'd rule out anything over 5'6 for Nicole!
And don't say you will try to have another look cuz it usually means you'll even forget about this listing xD
Editor Rob: I found another mention by the tall actor, I think he really does claim 195 but converted it to 6ft 4, I would give him 6ft 4.5 then.
Andrea
said on 13/Jul/16
Rob, can you fix the photo (and the listing)? :)
I've seen just 3-4 episodes of Wentworth for now but i don't think she looks anywhere near 5'7... Especially if Katrina Milosevic is just 5'9, as listed on here (I thought she was 5'10 actually)! Look at this scene (they're wearing similar shoes):
Click Here
Even Danielle Cormack, i'm not sure she's as tall as listed...
I don't know how "reliable" is this photo but the guy on the right, Aaron Jeffery, did claim 6'4 on Twitter (he's listed at 6'5 on IMDB) and, even if i have not seen enough of him, he seems pretty tall on the show, 6'4 seems quite believable!
Click Here
You might add him at his claim to begin with :)
He makes the other guy, Robbie Magasiva, look no more than 6'1! And Robbie is listed on his (?) agency at 188:
Click Here
Editor Rob: some agency listings seem ok, but a good chunk from down under can be inflated several cm's.

She could be 5ft 6 and Cormack a bit under that, the tall guy if 6ft 4 would probably put nicole nearer 5ft 6 flat. I will try to have another look.