Nik Kershaw's Height
5ft 4 (162.6 cm)
British Singer-Songwriter. He commented upon his height in the guardian newspaper,
"I am not tall – I was 5ft 4in last time I measured myself, but I am probably smaller now: people start shrinking at 45. But my limited stature used to be my USP, so I haven't got a major issue with it. Although it is bloody inconvenient when I'm out buying clothes or if I want to see over someone's head at a concert."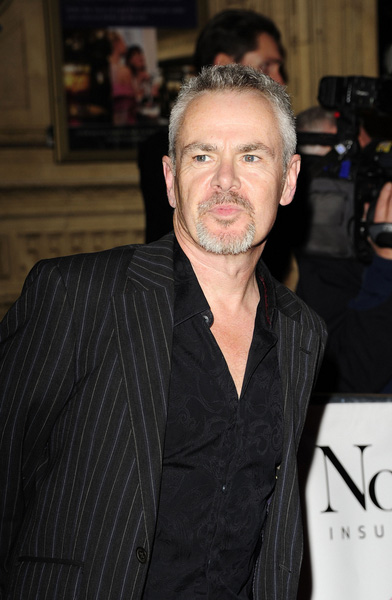 Photo by PR Photos
Add a Comment
14 comments
Average Guess (3 Votes)
5ft 4in (162.6cm)
Nik
said on 5/Oct/20
@ anonUKguy - 2 true, it's very cool!
Nik
said on 8/Sep/20
I will start to shrink soon!
Nik
said on 8/Apr/20
Nik is honest and he has a great attitude, he flys the flag for shorter guys. 😀👌
Sandy A Cowell
said on 8/Apr/20
Apparently, Nik was at a party I attended. I wouldn't have known him from Adam! Alice Cooper-worshipping Adam Ant? Now THAT would have been different!
5ft4 😁👍
Pierre
said on 6/Apr/20
I never asked myself how tall he is until now,I don't know why I was imagine him more like around 5"9'.He had a good succes in France in the 80s .I still have two records of him and listen to them from time to time(The Riddle /Would'nt It Be Good )
Sandy Cowell
said on 22/Jul/18
😫 Correction Time! 😫
That should have been 'hurled your way's a bit off-putting!'
I put 'ways'. It's wrong!
Sandy Cowell
said on 21/Jul/18
Hmm! This guy is very accepting and matter-of-fact about his shortness and I kind of like it! I know exactly what he means about not being able to see at a concert and as he's a guy, he can hardly get away with sitting on someone's shoulders! Not that I ever did; the thought of having bottles hurled your ways a bit off-putting!
Nik Kershaw gets 5ft4.
Jakub
said on 16/Apr/14
How tall was Nik Kershaw, when he was young? 165cm?
Platform Pete
said on 22/Sep/12
he's aged well...he's short but has kept slim
Mr. R
said on 16/Sep/12
What does he mean by "USP"?
[Editor Rob: possibly his unique selling position?]
anonUKguy
said on 30/Aug/12
Never knew he was so small, nothing wrong with that though!
Maximus Meridius
said on 27/Aug/12
Rob is there a chance he was 5ft 5in when he was younger he might have been an inch taller in his younger days.
[Editor Rob: I doubt he's lost much ]
Ian-Ray
said on 27/Aug/12
I agree with little sue. With his honesty, he's higher, or should I say taller than actors who are 5'11 claiming to be 6'1.
little sue
said on 21/Aug/12
At least he is honest over his lack of inches, better looking now than when he was younger, whether he was 5ft 4 or 6ft 4 I'd fancy him!