British actress, best known for films such as Shirley Valentine, Quartet, Albert Nobbs, Mrs Caldicot's Cabbage War and My Mother's Courage.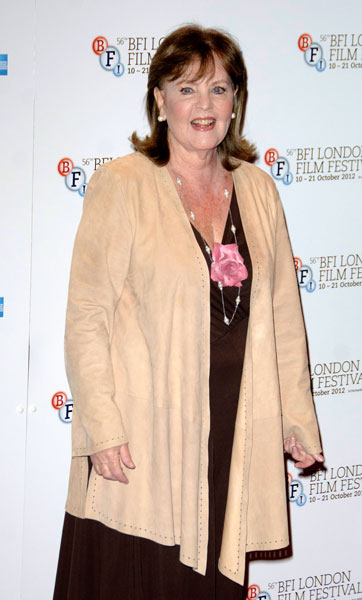 Photos by PR Photos
Miss Sandy Cowell
said on 31/Aug/19
There's a film on TV called 'Mrs Caldicot's Cabbage War' and just like I was thinking on the first of April this year when I watched her with my Dad, she doesn't half look small!
Pauline's husband John Alderton stars with her in this, as does Peter Capaldi, who I know is just under 6ft but looks taller. Pauline doesn't even come up to many of the male actors shoulders.
I have the volume turned down because I'm listening to music, but the drama, be it a film or a play, caught my eye because I thought I could see Billy Connolly! Pauline was towered by this lookalike of Billy's, who had the very same grey hippyish hairstyle and lanky physique, but when the guy turned to one side, I saw that he had a VERY pointed nose, a nose so sharp you could open letters with it! "That's not Billy!" I shrieked! "What am I watching this for?"
Well, I went on to discover that Peter Capaldi is co-starring and so is her husband. Now he really is a star example of someone who towers over Pauline, more so even than Peter, it would seem. The trouble is, I don't know John's height and cannot find it here.
After today's comparison fest, I feel it's necessary to slice a bit more height off Pauline. I think she could probably do with two boxes by now too.
I will give her 5ft1. 😁👌
Miss Sandy Cowell
said on 1/Apr/19
I just saw Pauline starring with Joan Collins in a 'Tales of the Unexpected'. I was quite surprised at how small she was in comparison to Joan, so yes, 5ft1.5 seems about right.
She used to live a stone's throw away from my Dad with her husband John Alderton in a mansion called 'Alderton House'.