Persia White's Height
5ft 6 ¼ (168.3 cm)
American actress, known for playing Lynn on TV series Girlfriends and Abby Bennett Wilson on The Vampire Diaries.. On her Breakdown Express resume she claimed to be
"Height: 5'7", Weight: 125 lbs"
and on her imdbResume listed her Weight as
"120 lbs"
.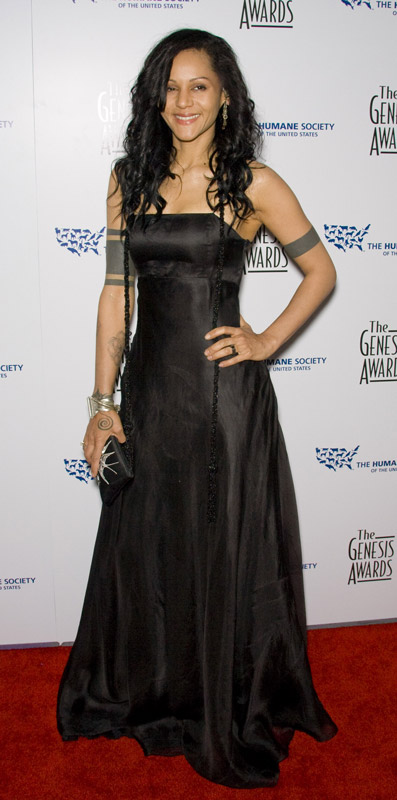 Photos by PR Photos
Add a Comment
11 comments
Average Guess (14 Votes)
5ft 6in (167.6cm)
Nik
said on 20/Sep/17
@ Sandy Cowell
My comment on the page of Jackscepticeye is out of Rob's in tray and on the Internet!
Cheers!
Nik
said on 18/Sep/17
@ Sandy Cowell
No problem Sandy, I am just being honest in saying what I think. I think I first posted on the 23rd September 2016 so I have been on this site for five days short of a year! I think you joined just days later, but I am not sure of the exact date. Never did I expect that I would make a new friend when I found this site, and knowing you for nearly a year has enhanced my life too. I am really pleased to have cheered you up and I have a number of interesting postings I want to make in the near future, the first of them is already in Rob's in tray and it is on the page of Jacksceoticeye! Seeing your comment this Monday morning (late morning) has cheered me up!
I will have to have those sandwiches for tea tonight!
Cheers!
👍
Sandy Cowell
said on 17/Sep/17
@ Nik - That has certainly cheered up my Sunday afternoon so thank you for that!
It doesn't matter how old you are or what you do, reassurance is always welcome, just the same as cruel comments and criticism are going to cause damage however far you are into life's journey.
How very kind of you to lift my spirits! For that you can have a big hug! 🙌
Jaffa will provide some yummy honey sandwiches for your tea:
🍺🐝 🍞🍯
And I will finish by saying "Thank you very much!", and that knowing you for nearly a year now has definitely enriched my life!
Cheers and once again, many thanks! 👍
Nik
said on 17/Sep/17
@ Sandy Cowell - Hi!
You know Sandy, spending time in the company of animals and feeding them is one of the most rewarding things that a person can do with their life. My brother Mark came round to see us yesterday and he brought Jasmin with him and it was great to feed her, as always, and make a fuss of her! Jasmin has gone missing on a few occasions in the past too.
I like Esme as a name for a cat, or any animal for that matter, what is Dominic's and Tabby's other cat called?
I know that you do a lot in your locality for people whose cats have gone missing, I recollect you saying about carrying around written messages on large pieces of paper or card. I also know that you have taken pictures of different cats in your locality and this helped track down someone's lost cat.
Cheers!
Nik
said on 15/Sep/17
@ Sandy Cowell - Hi!
I want to say that you are a nice person and have got a nice family and it is good that you all are all so good with animals. I see you as a good friend and it is coming up to a year since we both joined this site. Your boyfriend Jim is also a thoroughly decent man too.
Take care Sandy!
Sandy Cowell
said on 14/Sep/17
@ Nik - Hi! No I don't yet have any nieces or nephews, but I hope to one day. It is quite out of my hands, ha ha ha, but I would be over the moon for my Dad more than anything!
Yes, it's nice that he goes to feed their animals when they are away, and he enjoys it too. Just a few months ago, one of the cats went missing. It was a terrible worry, but she (Esme!) came home at MIDNIGHT one night! My Dad phoned me within minutes. I was laughing and crying combined and he was laughing too! It was such an amazing feeling of elation and relief combined. Tabby and Dominic couldn't believe their luck! She came in starving-hungrey and ate and ate...
As you can imagine, that is an experience that I, my brother and Jim have been through with certain of our cats! Hopefully it won't happen again. Whenever a local cat goes missing, I always try to help by passing on helplines, if they are needed by the owner.
Cheers Nik! 😁
Nik
said on 13/Sep/17
@ Sandy Cowell - Hi mate!
Persia is a lovely name isn't it? The dress most definitely is appropriate for a vampy woman, and it does make it difficult to work out her height!
It is great that your Dad feeds Dominic and Tabby's animals and I bet the animals will liove your Dad for the part he plays in their lives.
Have you got anynephews and nieces Sandy?
Cheers!
Sandy Cowell
said on 11/Sep/17
@ Nik - Hi! Yes I found your message!
I just took in that Persia, which is an ace name, I agree, stars in 'The Vampire Diaries'! That dress is highly appropriate for a vampy woman, isn't it, and also a great way of keeping them guessing her height as no one can see the heels on her shoes!
Tabby is also a lovely name. She got together with my brother at work, of all places and they still go away travelling on work assignments which is a great way to earn their money!
They have two cats, rabbits and chickens, and when they go away together, my Dad feeds the animals, as he lives nearby!
Have a good week!
Cheers, my friend!
👫 🐈🐈 🐇🐇 🐓🐔🐔🐔🐔🍧 🏡
Nik
said on 10/Sep/17
@ Sandy Cowell - Hi mate!
Yes, it is difficult to be sure on her height because she has a long dress which hides what footwear she has on. However she would have to have high heels to not be 5'6.25" and they are unlikely to be high enough to persuade me she is not this height!
She does have a cat sounding name like you said and I know you will join me in agreeing that she has a nice name too! Your sister-in-law Tabby has got a nice name too and I do remember you telling me about her being married to your youngest brother Dominic. So Tabby Cowell used to be called White before she married Dominic, this is the same name as Persia!
Cheers!
Sandy Cowell
said on 3/Sep/17
Yes, I think the girl with the albino cat-sounding name could well scrape in at 5ft6 and a quarter! Wearing a dress right down to the ground is rather a good way of convincing people of an extra inch or so without them questioning the likelihood of it being 100% true!
I have a girl named 'Tabby White' in my family! Of course she's called 'Tabby Cowell' now, but that's because she's married to my (youngest) brother! I always thought it sounded a little cat-like, as every cat has little grooves in its fur, even mono-coloured cats, as I see every day on my bunch, so that would make my white specimen a White Tabby!
Anyhow, when I saw the name 'Persia White', I thought "She sounds like she has the name of a long-haired white/albino cat" based on the fact that the original Persian cats were all charmingly long-haired!
5'2
said on 31/Aug/17
Maybe 5'6" flat