Peter Coyote's Height
6ft 2 (188 cm)
Peak height was 6ft 3 (190.5 cm)
American actor, best known for roles in films such as E.T, Sphere, Jagged Edge, Random Hearts, Bitter Moon and TV series The 4400.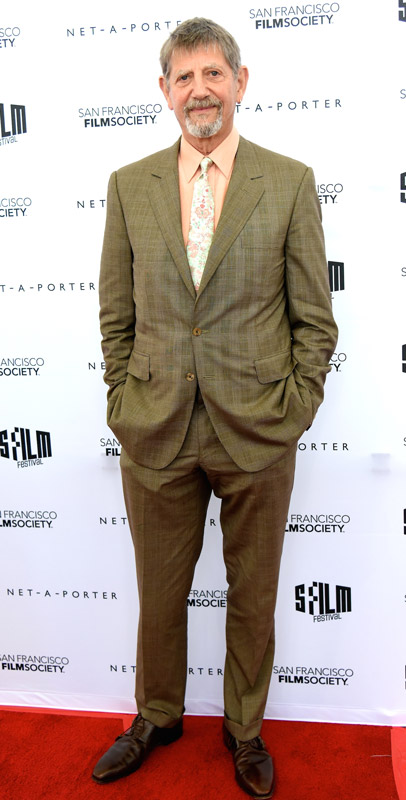 Photos by PR Photos
Add a Comment
15 comments
Average Guess (9 Votes)
Peak: 6ft 3.36in (191.4cm)
Current: 6ft 2.64in (189.6cm)
Richardspain
said on 27/Apr/17
Good gentleman and nice look. I think he was around 191cm in peak and now a solid 188cm no less this guy is tall.
Judd
said on 4/May/15
I think 6'3" for his peak height seems fair, or even 6'2.75"...
In Sphere (1998) he did look taller than Samuel L.Jackson and eye-to-eye with Liev Schreiber...
I don't know about his current height!
Dave618
said on 24/Mar/14
In Slayground, his character's passport lists him at 6'2". Maybe he's 6'3" with his shoes on.
steven
said on 9/Jan/12
at least 6'1. 6'2 possible.
ShredCity
said on 8/Dec/11
No way. I stood right next to him in a bookstore in London as we were both searching the shelves. I'm 6'0" and he was the same height or possibly half an inch taller.
LAN Jiao
said on 11/Oct/11
In sphere peter is merely taller than 6'2.5 liev schreiber whom i met in real. So possible peter coyote is 6 '3 but presently now at 6'2.25 age 70.
sunnysideslim
said on 7/Jul/09
i see him at the zen center in marin county, ca. he may have been 6'3" at one time, but he appears closer to 6'2" now. i'm a bit taller than he is and i'm no longer 6'3". btw, a couple of lady friends of mine, many years his junior, thought he was still pretty good looking.
_-_-_-Hugh-_-_-_/
said on 5/Mar/09
A definate 6ft3. Vincent D'Onofrio did look a shade taller than him in CSI Miami.
Patrick
said on 22/Jan/09
He looks a tad shorter than Vincent D'Onofrio in a 2007 Criminal Intent and about two inches shorter than his prot
k mart
said on 4/Oct/08
no way he is shorter than 6ft 3in he is good looking for his age and is tall and suave
David-6/01/08
said on 1/Jun/08
Peter is 6'3, Shane West is lised as 5'11, Mandy Moore is 5'8 to 5'9 tops,two to three inches shorter than Shane West. Check out a movie called "A walk to remember" in 2002. She is easy 3" shorter than he is. Both are in flat shoes he in sneakers, she in sandals. A must for determining heights.
AshnarLynx
said on 19/Oct/07
I think he's more like 6'2-6'1.5
Pheebz
said on 24/Jun/05
Nope defo at least 6'3 I'd say. Look at he and Shane West n Mandy Moore..He's quite a bit taller then both of them n she's 5'10" and Shane is 6' or so...
Mr. X
said on 23/Jun/05
Was this his height at his peek or his current height? If this is his current height you should watch some movies with him in it from the last 10 years. Or better yet there's a show called the Inside and Coyote is in it. Peter Coyote seems to be trying to hit 6 ft 1 under my eyes.