Rachel Grant's Height
5ft 6 ½ (168.9 cm)
Filipino-born British actress, best known for roles in films such as Til Death, The Purifers, and Die another Day (as Peaceful Fountains of Desire). She had an inch more heel than me this day.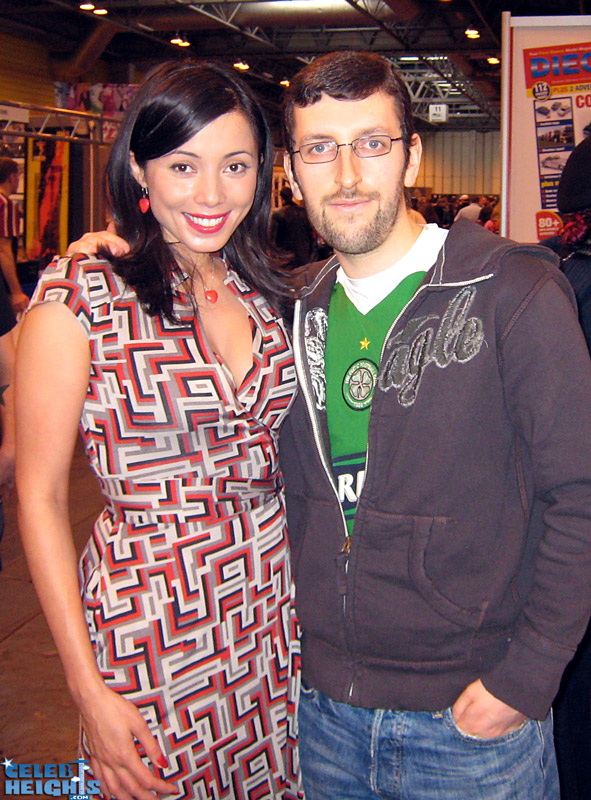 5ft 8 Rob and Rachel
You May Be Interested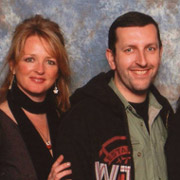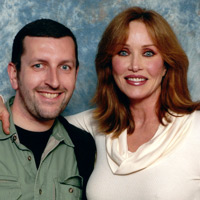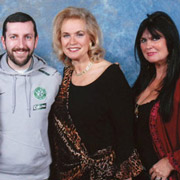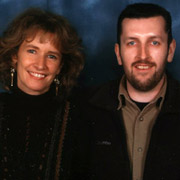 Add a Comment
22 comments
Average Guess (10 Votes)
5ft 6.97in (170.1cm)
Nik Ashton
said on 8/Jun/20
Some people out there think she is nearly as tall as Rob Paul!
JohnMoore-162cm
said on 17/Apr/20
5ft7 morning & 5ft6 1/2" before bed
khaled taban
said on 2/Jul/19
5'6.5" on the dot .
Nik
said on 5/Jul/18
I can't see her being less than her listed height!
even
said on 28/Jul/17
the 5 foot 7 girl weighs 118 pounds .
even
said on 20/Jul/17
170 cm = morning
169 cm = night
RichardSpain
said on 20/Jul/17
She is nice!
Exotic features
Christian-196.5cm (6ft5 3/8)
said on 12/Jun/17
@Arch Stanton
She's half British (Caucasian). You can't just call her Asian and ignore her British side.
Arch Stanton
said on 24/Oct/16
Rob I think it's Filipino when referring to anybody there, though I've heard Filipina for feminine, but less common I think. She looks like she could be a virtuoso pianist or cellist or something. On Youtube us guitarists always have a running joke about "Level: Asian". They're better than us at most things except rowing LOL. She's really stunning, especially more recently, aging well like Relic Hunter woman :-) 5'6.5 looks a decent shout.
Editor Rob: yes she looked as gorgeous in person as she did from her shamefully brief scene in that Bond film.
Danimal
said on 17/Nov/14
This must be one of your earliest pics taken for the site, eh Rob?
[Editor Rob: 2006 I think so 8 years ago...pretty early.]
john45
said on 28/Jan/14
damn shes hot.
Richie Rich
said on 18/Jun/13
Nice Pic!
and that is one a_MAZE_ing dress - never live home without your GPS rob :_)
Shaun
said on 19/Aug/11
They look absolutely gorgeous too in summer dresses like Rachel is wearing here. So feminine and pretty.
yoyo
said on 13/Jun/09
she use to peak at 5ft7 5ft8.. i even think shes lower than 5ft6.5 like 5ft5.75 to 5ft6..
mil
said on 2/Aug/08
she is pretty tall. i met her when i was a young un can't really remember her
Alex
said on 1/Jul/07
Rob, I do feel lucky for you to have gotten that close to her or more like right on her. haha
Where did you meet her at anyway?
[Editor Rob: it was at a birmingham show last year. Yeah man, lovely girl.]
Alex
said on 30/Jun/07
Oh I see what you mean now. So yea 5'6.5 seems most accurate then.
Most heels give you about an inch to your barefoot height less than the heel. Like a heel 4 inches could give you 3 inches to your height.
[Editor Rob: yeah, the problem is some heel types that are called 4 inch might give different actual gains, so I like to just say how much over barefoot I think it gives. I should mention that each time though as I think most people would still think of it differently.]
Franco
said on 27/Jun/07
i dont understand why ROB is hiding his face....in the STALLONE EFFECT we can see his face without problems....LOL! mistake? :D
looks 5'8.5 there
Steevn
said on 27/Jun/07
She is the cutest, in BRAINIAC when she drops the fruits in the swimmingpool to see if they float... Well it´s great!
Alex
said on 25/Jun/07
I could see her at 5'7 barefoot though. Her in 2 inch heels makes her about 5'8.5 in heels.
Rob what type of shoes are you in? What are you about 5'9.25-5'9.5 in them? She does look only 1/2 inch shorter than you there though.
[Editor Rob: at this moment I'd been up since 4am that Saturday so between 5ft 9 and 5ft 9.2, absolute no more in my adidas trainers.

I stood talking to her for a few minutes about some 'scottish' heritage she had, she did look shorter, not by much mind you.]
Anonymous
said on 25/Jun/07
Elsewhere on the world wide web, she's listed at 5'8"
16and5'7.25''
said on 25/Jun/07
she looks about 1/2 an inch shorter than you rob With heels,...so wouldn't she be closer to 5'5-5'6??
[Editor Rob: not a big heel, it looked just a 2-inch style to me, but we both kind of have loosish posture here, not stallone like stances. Wouldn't put her over 5ft 6.5 max. Chance of lower maybe.]