Rachel Skarsten's Height
5ft 9 ¼ (175.9 cm)
Canadian Actress best known for roles in TV series Birds of Prey, Lost Girl and films Jack Brooks: monster slayer and The Vow. She said in a Teen Hollywood interview:
"I'm 5'10" and in ballet that was never a good thing but in hockey, it's a great thing. I love being big in hockey"
and on twitter also commented on her tall stature:
"I'm 5'10" so not that small :)"
. This photo (by Martin) was at an MCM Comic Con in 2016, she has a 1/4 inch more shoe than me.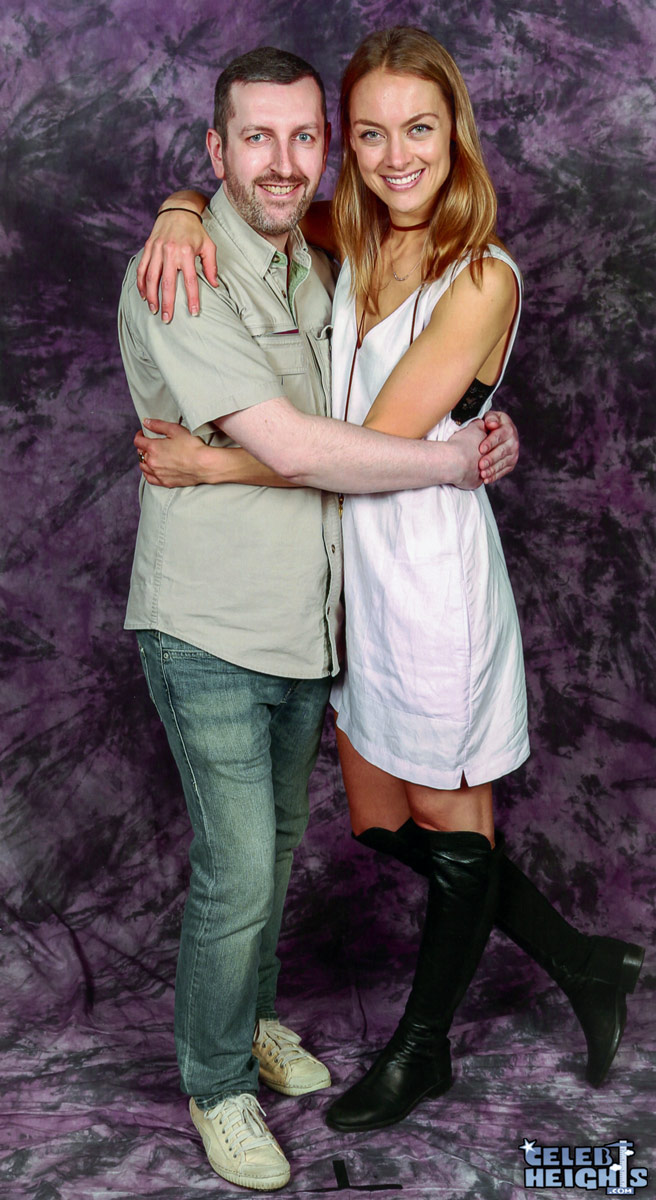 5ft 8 Rob and Rachel
You May Be Interested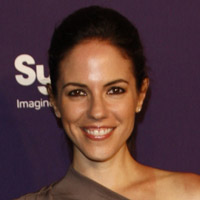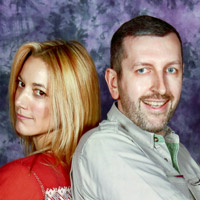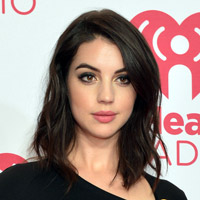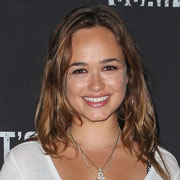 Add a Comment
15 comments
Average Guess (23 Votes)
5ft 9.18in (175.7cm)
Peter 180cm
said on 14/Jan/19
Somewhere in the 175-176cm range,definitely not 178!A stunning presence,though!
Sandy Cowell
said on 22/Jun/18
I don't think I've seen Rachel act yet, but I had to drop by to see this 'Random Celeb' in her entirety, as this picture is magnificent, and I could tell that from the little bitty piece of it that drew me to this page!
I will go with 5ft9.25! What a gorgeous girl!

Editor Rob
What you don't ever see in these photos is that there is a queue of people and many eyes watching you.

For myself, that is a strange experience! I'm usually the one through life who liked being behind the camera taking photos....evidenced by the fact I barely have any photos in my teens or early to mid 20's. It's as though I vanished.

Since doing this site, there are probably thousands of photos scattered about the web with my mug staring back at folk 😼
Mimi
said on 11/Feb/18
Rob would 5ft9 even be your lowest guess for her or 5ft8.75?

Editor Rob
5ft 9 at a low I think, the absolute most I'd say is 9.25, she just didn't look close to 5ft 10.
Sacred
said on 6/Nov/17
178 cm
Nik
said on 8/Aug/17
Nice pic!
HonestSlovene
said on 3/Aug/17
Looks 175-176 cm range or 5'9" to 5'9.25" so this is an ok listing I see.
Christian-196.5cm (6ft5 3/8)
said on 6/Jul/17
5'9" or 5'8.75" similar range as Taylor Swift.
even
said on 5/Jul/17
at least over 5 foot 9
Mimi
said on 22/Jun/17
Why do I get the feels she is 5ft9.5
Giorgi
said on 7/May/17
She looks like blonde version of Olivia Wilde.
Johnny
said on 18/Apr/17
@Rob was she attractive in person?
Editor Rob: the complete opposite of Zelda from Terrahawks in person.
Johnny
said on 24/Mar/17
Such a pretty girl!
Canson
said on 21/Mar/17
Looks 5'9" flat at best.
Editor Rob: to be fair to myself, I wanted to ask for a hug pose so forgot about her height 😅

nah, I do think she seemed over 5ft 9 when talking briefly to her there, although she does have bigger footwear, so 5ft 9 flat isn't impossible.
S.J.H
said on 18/Mar/17
More hair volume and the shoe look more like 0.5' over rob converse. Looks like a 1.2' boost thin boots. Shes at most 5'9 and probably 5'8.5 barefoot
Jesiah
said on 7/Mar/09
Either she grew since Birds of Prey (where she was with 5.75 Ashley Scott) or they downplayed the fact that she towered over star Ashley. Regardless of their heights both of them are so hot!