Raheem Sterling's Height
5ft 6 ¾ (169.5 cm)
Jamaican-born, English professional footballer who has played for Liverpool and Manchester City. He once claimed
Five-Seven...I'm close to the ground"
and when Daniel Sturridge laughed saying he was "Five-Six", Raheem joked
"Five-Seven and a half actually."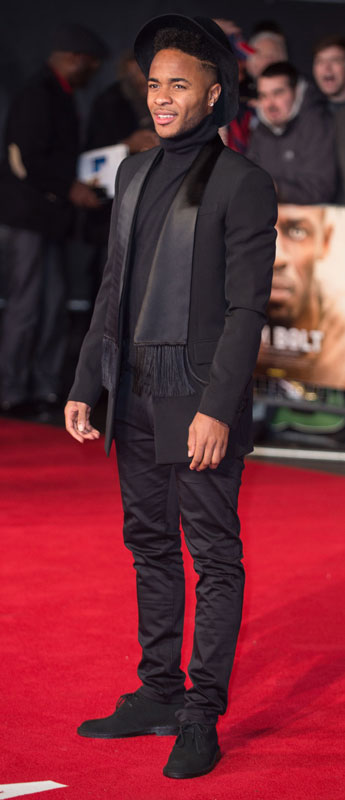 Photo by PR Photos
You May Be Interested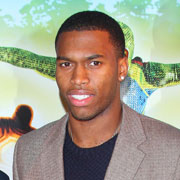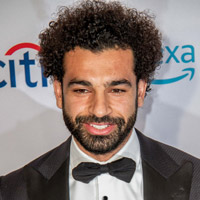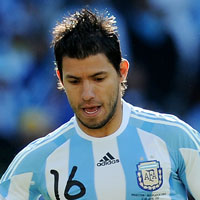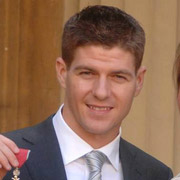 Add a Comment
39 comments
Average Guess (40 Votes)
5ft 6.34in (168.5cm)
Parker
said on 23/Feb/21
arry Tom said on 21/Feb/21
He's just claimed 5ft 7 1/2 on Sky.
Yes - After scoring his headed goal against Arsenal surrounded by 6 footers he gave this height to the interviewer. Could be his morning measurement, or measurement in boots........or of course Rob may have him listed a cm too low. 5'7 is a good estimate.
Harry Tom
said on 21/Feb/21
He's just claimed 5ft 7 1/2 on Sky.
Parker
said on 18/Nov/20
@Lee
Not less than 5'7 IMO Lee........although i obviously could be wrong.
Leesheff85
said on 18/Nov/20
5ft 6.5 to 7 for foden then parker?
Parker
said on 14/Nov/20
Leesheff85 said on 13/Nov/20
Whose that with foden there parker and how tall would he be?
Sergio Aguero, listed here at 171.
Here is Phil with Kevin DeBruyne listed at 5'11 on the site
Click Here
I think Rob may have been basing his guess on a post match interview Kevin did with Phil - but I suspect Phil was in his stocking feet and Kevin had his boots on.
Leesheff85
said on 13/Nov/20
Parker phil looks a good 4+ inches shorter than 5ft 11 listed pep Guardiola in photos so robs guesstimate of 5ft 6.5 might be right
Leesheff85
said on 13/Nov/20
Whose that with foden there parker and how tall would he be?
Parker
said on 9/Nov/20
Leesheff85 said on 8/Nov/20
How tall would phil foden be rob? He looks quite short I wouldnt guess more than 5ft 6
Editor Rob
5ft 6- 6.5 maybe
Too low for Foden IMO
Click Here
Leesheff85
said on 8/Nov/20
But a 5ft 8 man wouldnt tower a 5ft 6 man. Not even close
Leesheff85
said on 8/Nov/20
How tall would phil foden be rob? He looks quite short I wouldnt guess more than 5ft 6

Editor Rob
5ft 6- 6.5 maybe
1 man united
said on 24/Jul/20
He definitely looks lile a strong 5'6. I'm 173 and I feel like I would tower over him. 168cm at most
heightvsinches
said on 21/Jul/20
Click Here
What do you think Rob? He looks taller than Messi and his pose is bad, unlike Messi

Editor Rob
Looks a good inch shorter than Neymar...I still think he's a guy almost 5ft 7 range
GTB172cm
said on 17/Jul/20
Perfect listing for Raheem
H711
said on 10/Jul/20
Look at this Rob
Click Here
Do you think Bernardo is taller than Raheem? They look close

Editor Rob
From that photo, I'd have expected Raheem to seem a a bit taller, given the angle helped Bernardo.
FrankG1
said on 23/May/20
Sterling: I'm 5ft 7 and a half
Walker: who's told you that... that's debatable
Click Here
(51 seconds)
For me, Sterling is no more than 169.

Editor Rob
So Walker claimed 6ft on a good day?
Que lo Que
said on 23/Apr/20
Could you do Manuel Neuer or erling Håland next?
Roongoon
said on 14/Apr/20
5"6' for sure!
TheHawk
said on 8/Jan/20
This listing definitely aint correct rob. Dont you think need downgrade ? He gets 5'6 from me

Editor Rob
At times he can appear that short, but overall I would still be surprised if he was only 5ft 6 flat.
Nik Ashton
said on 19/Oct/19
I would love to see a photograph of Raheem and my good self! I am thrilled to give him his 25th comment!
Nik
said on 17/Jun/19
@ Gladstone Screwer - Yes, I support LUFC but I am pleased for Raheem Sterling and Citeh!
Jake the Snake
said on 18/May/19
Hey Rob do you think Sterling could be more a 5ft 6 1/2 guy in this video ?
Click Here
For him I just can't buy 169.5cm maybe in the morning seems more in the high 168cm ranges

Editor Rob
At times I can see the argument for 6.5 on the nose.
Prince88
said on 12/Feb/19
Rob, how tall is Raheem next to Kun Aguero ?
Click Here

Editor Rob
Sergio looks the taller guy...but in a clip like that, he's always a bit nearer the camera so might look taller there than he actually is.
YESS
said on 23/Sep/18
Rob, is he closer to 169 than 170 ?

Editor Rob
He can look both figures, I think somewhere along that range is probably likely.
Davey O
said on 7/Jul/18
Interesting that Kieran Trippier is listed at 5 ft 10! He's just been stood next to Sterling in the tunnel and looks exactly same height as Sterling after discounting his curly top. Trippier 5 ft 7 tops.
khaled taban
said on 26/Jun/18
5'7" at morning
Sandy Cowell
said on 17/Dec/17
@ Nik:
So Raheem's a really talented player as well! That's dynamite
to score twice in one game! I have only ever seen David Beckham do that! That has given me more reason than ever to watch him play! ⚽👟 ⚽👟
Sandy Cowell
said on 17/Dec/17
@ Nik - Hi there!
I just shouted downstairs to my brother Christopher to come up and look at your message!
He came up immediately, read it and is extremely pleased that he's been thought of like that.
We are still celebrating his Birthday today because his presents and most of his cards came today. Yes, they were delayed and he only had one card from me yesterday and one present.
Yesterday we watched a film called 'The Boy', which I thoroughly recommend and tonight at 9 we shall see the classic 'Arlington Road', starring two guys well over the 6ft mark, Tim Robbins and Jeff Bridges. Each guy plays the opposite to his usual chosen character: Tim a baddie, and Jeff a good, devoted Dad. If you haven't yet seen it, it is SO worth seeing!
Tomorrow I have a lot of making up to do on celebheights and replies to write! Until then, I hope you've had an enjoyable weekend yourself and your Mum and, of course, Rob, Jenny and all the lovely people on this terrific website! 🙆😌😁😀😊
The Cats have been spoilt as well, and I even found Christopher feeding Ottica some white Lindt chocolate! 😹
Have a wonderful week!
Thank you enormously,
Sandy xxx and Christopher xxx
🐆🐼🐘🐖🐄🐨🐫🐒🐍🐟🐬🐙🐏🐔🐇🐕🐭🐢🐩🐂🐺🐈🐀🐠🐪🐻🐝
Nik
said on 16/Dec/17
🎈🍰🍷 Happy birthday Christopher Cowell! 🍷🍰🎈
I hope you have had a great day!
Nik
said on 16/Dec/17
@ Sandy Cowell
Raheem Sterling scored a 2 goal salvo today against Tottenham!
Nik
said on 14/Dec/17
@ Sandy Cowell - Hi!
You are correct in saying that football players heights do not have a bearing on their ability to score goals, although taller players have more chance of scoring a headed goal from a high cross or pass smaller players are more able to score by headers from crosses or passes that are lower down! My overall opinion is that taller players have an overall advantage at scoring from headers but I think smaller players are more elusive and more able to take players on and therefore get into better goal scoring positions!
Like you said, I certainly think that smaller players are at an advantage in terms of tackling, and for the reasons you said. A smaller player will be able to get to the ball more easily and put his full force into the tackle! Also if you are lower down you will see the ball more easily!
In terms of basketball or netball a taller player is at a definite advantage, being tall gives players of these sports the advantage of being able to reach out higher into the air before aiming for the basket! This gets then nearer to the basket and thus requiring a throw of less accuracy in order to drop the ball into the basket. Taller players are also more likely to be able to reach out and catch passes from teammates!
It was great to hear that you scored the first two goals in your teams first game of hockey when you were 11 years old, the same person being able to do that twice really was something special, and in the very first game for your team too! This brings me onto what I want to say about when I played football in a competition when I was at Junior school! I had the distinction of scoring the only goal that my team scored in the entire competition (about 3 or 4 games) and unfortunately my side were hammered in each of the games! When I was so young I could take part in a little bit of sport as my EB was not as bad, although I couldn't do as much as other children could do. Once I got to high school and beyond my feet worsened and I couldn't do any of the more demanding sport undertaken at high school.
To see Raheem playing for Manchester City your best bet is to watch "Match of the Day" if they are playing on a Saturday or a Sunday, there is sometimes a "Match of the Day" on during the week for midweek matches, but not always! Alternatively you could watch him play for England if the match is on main stream television (as you do not have sky), he is an England international with 35 caps! So to see him find out when Manchester City or England are playing, find out if Raheem is playing, and have your telly mag on hand to see if there is coverage on terrestrial television at some time during the day!
Cheers!
Sandy Cowell
said on 12/Dec/17
@ Nik - Hi! I nearly started replying on a different footballer's page! I think I pressed another footballer's picture when I arrived at Raheem's page!
What struck me first about your reply was how you stated - very sensibly I thought - that a variety of heights are useful for all different reasons in a great many sports! Let's start with football! I should imagine that it is every bit as easy to score a goal for a smaller player as it is for a taller one! They all have to be super-fit in order to make their team in the first place, so if two players are tackling the ball, the smaller one will be able to see the ball that much more easily because he is nearer the ground - and nearer to where the ball is!
I played hockey at school, and the short girls were better at scoring than the tall girls! The first two goals to be scored in the first game we played as 11-year-olds were by a short person - me! I don't think the teacher ever forgot those goals, because I made the hockey team on the strength of them, and I wouldn't say that I was a consistantly good player! It was played in the Winter, and it was freezing usually, but not when those goals were scored, which will have been in September! Yet she never forgot them, so more fool her! I was tiny and skinny and really felt the cold then, you see!
We also played netball, but it wasn't until three years had elapsed and I was heading for 5ft that I was any good at scoring in THAT game! Oh goodness! I can SO understand how tall people are needed for goals in games like that! Netball is much the same as basketball, and when you see say, a Harlem Globetrotter score a goal, it looks completely effortless, and I bet it IS to boot!
Raheem plays for a game where a variety of heights can all excel at their game! Do you know what? I have never seen him play, but now that you have got me interested, next time he plays in a game, for which ever side, would you please let me know, because I am quite adament that I see this fellow play his sport! If I spot that he is playing, I too will write it on his page, so that anyone else who might have grown to like him now can see him play!
Cheers Nik! 😉
Nik
said on 11/Dec/17
@ Sandy Cowell - Hey!
I agree that 5'7" is probably Raheem's morning height but I have faith in Rob in that he is a very strong 5'6"! However I have an inkling that Raheem may be 5'6.5", an inch short of what he claims!
You are too right in saying that his jacket does him no favours and his short legs and slender frame probably give an impression to people that he is shorter than what he is! As I have said in my previous comment I reckon that he is definitely under 5'7", but over 5'6", I don't think he is a flat 5'6" myself!
No you don't have to be as tall as a tree to make it in ⚽️ or any other sport, being short can be an asset in some aspects of spiort and being tall can be too! It depends on the sport in question and the role within that sport as to whether being short or tall can be an advantage, or no advantage at all! Take ⚽️, being short can be an advantage in being a striker or a tricky winger and being tall brings its benefits in terms of being a goalkeeper or a central defender!
Well, Raheem's club Manchester City are the best team in England and are threatening to disappear over the horizon in the league this season, it's ironic that he was given his page around the time when his side had one of their finest hours (and a half) this season when they beat Manchester United away, something no other team can do! So Manchester City are the bees knees at the moment and it is great to see them being so good as they play stylish attacking football that many other top managers are too cautious to adopt! It is also great that they are doing so well as they have a lot of smaller players who are similar in height to Raheem, this is an example that being a smaller man is a good thing and a cool thing!
⚽️👑🏅🏆!
Cheers Sandy!
Nina
said on 11/Dec/17
Carries a similar profile to Leo Messi, 5'6.25
2MeterPeter
said on 11/Dec/17
Click Here
4:08, Raheem looks to have a good 3.5-4 inches on Kevin Hart, but it is difficult to tell with his hair and the lean. He looks a flat 5'6.
Johnson
said on 10/Dec/17
@Rob what would you say it's his figure in the typical medical test of footballers in the morning?
Editor Rob: I think for Sterling you could really argue anywhere between 5ft 6 and 7 for his height, so add another 3/4 inch to get his morning.
mande2013
said on 10/Dec/17
Hmm, I would have said more like a strong 5'6.
Nik
said on 10/Dec/17
I think you are more or less right Rob! He is someone who can give the impression of being smaller than what he is but I reckon that he is in the 5'6.5" - 5'6.75" range! Thanks for adding this wonderful player who plays for a champion team! It's nice to see his side winning by playing the game in such an entertaining way and what a day for his club today!
He is a strong 5'6" but under 5'7"!
Sandy Cowell
said on 10/Dec/17
Look Nik! He's here! Hooray!🙌
Well let's have a look at him then! He's a fellow with ⚽shorter legs than body, though that jacket isn't doing him any favours! But he's a footballer and super fit, demonstrating ⚽that you don't need to be as tall as a tree with legs like a gazelle to make it in the ⚽sportsworld! That is obvious though when you think of all those brave para-olympians who persevere whatever! ⚽
I will give this football star as much as is feasibly ⚽possible, which is 5ft7, probably his morning height!
Hamad
said on 10/Dec/17
KSI ( 5ft 10) next to Raheem
Click Here
-
What do you think Rob?
Editor Rob: the link didn't work but he can look 4 inches smaller than ksi.