Ranj Singh's Height
5ft 6 (167.6 cm)
English physician and TV personality, known for appearing on shows like Strictly Come Dancing and This Morning. In
ITalkTelly.com
he said
"I'm only 5 foot 6 so I have to be partnered with one of the shorter girls, and I've eyed them all up, all of the little ones, and they're all amazing"
.
You May Be Interested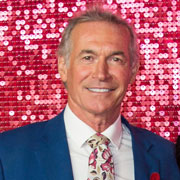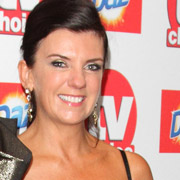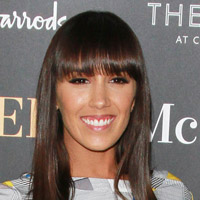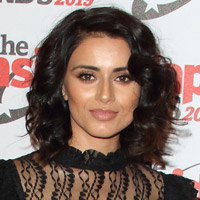 Add a Comment
18 comments
Average Guess (11 Votes)
5ft 5.89in (167.4cm)
Paul Wood
said on 7/Jul/20
I think he's between 5ft 5in and 5ft 6in. I have seen him reported as 5ft 5in flat several times but I think he's more likely to 5ft 5.5in or 5ft 5.75in.
Adorable 6' footer
said on 6/Jul/20
Whatever easier to see unlikely that you are such an intelligent man as well.
Nik Ashton
said on 3/Jul/20
@ Adorable 6' footer - That's true, beauty comes in all shapes and sizes and inner beauty is at least as attractive to people as physical beauty. Everyone has beauty within them.
Nik Ashton
said on 1/Jul/20
@ Adorable 6' footer - It's great you say this and you are tall yourself!
Adorable 6' footer
said on 30/Jun/20
Well, it just shows that you do not have to be tall as an attractive man to be popular.
Nik
said on 28/Jun/20
@ Blanc - Personality is more important than anything else and the human mind is important too (I don't mean intelligence although it is useful in some areas of life). Height may be seen as an attractive trait because there is a social misconception that taller guys are better at protecting a partner than shorter guys but it is more important to be brave and to have desire than anything else. The most important things in life are to try to be as healthy as possible and to do great things for other people, it is absolutely true that short people can be just as healthy as tall people and short people can do just as much for other people as tall people do.
Yang (5 footer 8, 173, Aries)
said on 27/Jun/20
Weak 5ft 6...
khaled taban 175.3cm
said on 23/Jun/20
I'd go with weak 5'6" for Ranj , he doesn't look like a solid 5'6" guy
JohnMoore-162cm
said on 22/Jun/20
5ft6 tops
Blanc
said on 22/Jun/20
@Nik Ashton Yeah, if you look like Dave Franco you'll be good looking regardless of how tall you are, face matters more than height. But you can't say that as a raw trait height isn't attractive, so assuming everything else is equal, taller is obviously more attractive else nobody would be so hyped about being tall.
The human mind and soul would extend past physical beauty so that's different although certainly counts.
Peter175
said on 20/Jun/20
I would have thought she was 5'1" but is she's 5'0 I think he might be a little under 5'6
Nik Ashton
said on 20/Jun/20
@ Blanc - That ain't so, don't believe it. I have known many shorter guys who happen to be better looking than many of the taller guys that I have known. Don't under estimate the beauty of the human mind and soul (all humans) and this applies to people of all heights, whatever gender they are.
Linke
said on 20/Jun/20
Massive respect for this lad for keeping his TV career on hold and resuming his duty to fight coronavirus. I think he looked pretty close to AJ Pritchard's height who is listed 5'7.5. So this is indeed a very believable claim.
Realist
said on 18/Jun/20
She has on some heels still looks only 5'2 in comparison he's definitely 5'6 though
Blanc
said on 18/Jun/20
@Nik Ashton that's just not true lol shorter guys are less attractive
Aman 5'11
said on 18/Jun/20
I wonder how tall the woman next to him is

Editor Rob
she claimed 5 foot
Nik Ashton
said on 17/Jun/20
He doesn't HAVE to be partnered with shorter girls! Short people (both genders) are just as attractive as tall people (both genders), jus' sayin'!
Miss Sandy Cowell
said on 17/Jun/20
Ranj looks quite tall standing next to that young lady!
5ft6. 🌞👍