Ranulph Fiennes Height
6ft 1 (185.4 cm)
English Explorer. In a 1993 book he mentioned
"I am around six feet tall and lean"
and in a 2010 Daily Mail mentioned
"running stops me putting on weight (I'm 6ft and weigh around 13 stone)"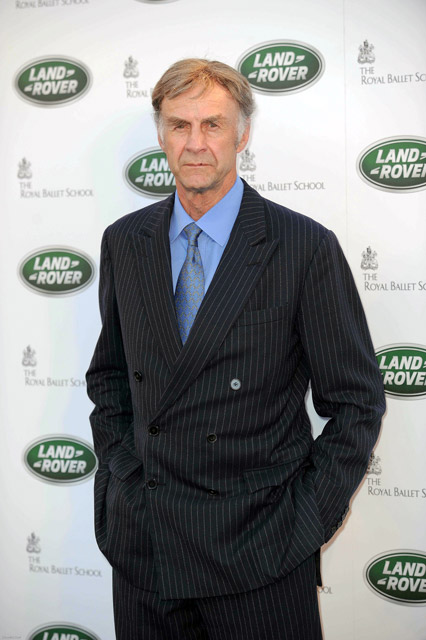 Photos by PR Photos
Add a Comment
19 comments
Average Guess (8 Votes)
6ft 1.16in (185.8cm)
Rampage(-_-_-)Clover
said on 3/Feb/20
6ft4 is a strange one alright...
Progking
said on 27/Jan/20
There is no way i would guess a 6'1 guy as 6'4.5, his listed height!! Then again i'm a strong 6'0 and my relatives guessed me as 6'4...
mark thompson
said on 27/Jan/20
6'1 sounds reasonable but why is he listed at 6'4.5 on google?
Rampage(-_-_-)Clover
said on 2/Aug/19
I'm going with 6ft1½ peak and still roughly 6ft1 today (maybe a fraction under at worst)
Rampage(-_-_-)Clover
said on 9/Mar/19
A lot of guys his age have lost 2in or more!
Rampage(-_-_-)Clover
said on 7/Mar/19
He's slouching and still looks over 1in taller than Joseph...and also looked much taller than Ralph in another photo from a few years ago. I reckon he was at least 6ft1½ peak if he's still around 6ft1 today. Granted he's in exceptionally good shape for a guy who just turned 75...today mind you!
Rob, what do you think, should we give him as a birthday present and to mark three-quarters lived to the full?

Editor Rob
Well 186cm might have been a good shout at his peak...maybe he is a guy who hasn't lost as much as you'd imagine. I'd have thought he might have, but he's a very fit guy, so maybe his diet and body survived better than your typical 70 year old.
Rampage(-_-_-)Clover
said on 5/Mar/19
Rob, are you suggesting he's under 6ft today?

Editor Rob
That wsa the wrong Fiennes I was replying too 😂 You can see even when old
Ranulph
is comfortably taller than Joseph.
Rampage(-_-_-)Clover
said on 8/Jan/18
I think 186-187cm range could be closer for this guy
Paul NS (6ft0.5)
said on 6/Jan/18
Clearly at least an inch above 6ft0. Odd claims, but I guess he could be a guy who doesn't pay much thought to height.
Slim 6'
said on 18/Oct/17
Doubt he's the full 6'1"
Rampage(-_-_-)Clover
said on 16/Oct/17
Interesting...I wouldn't rule it. He looks tall range
Rampage(-_-_-)Clover
said on 15/Oct/17
Idris Elba has referred to himself as 6ft so I think it could be viewed as a general statement, not necessarily literal. 6ft4 definitely looks extreme but I wonder if he maybe was 6ft2 in his youth. 6ft1½ is definitely a valid argument.
Editor Rob:
I did notice one guy
Here
- Mike Stroud - describe in his own book Ranulph as 6ft 2 and himself as 5ft 7..
Rampage(-_-_-)Clover
said on 13/Oct/17
Rob, how likely is a bit over this peak?
He still looks this mark today at 70 odd...
Editor Rob: if he was, then he seems a guy who didn't bother with anything above 6ft and just said 6ft generally. You could say he looked over 6ft 1.
Rampage(-_-_-)Clover
said on 22/Aug/17
He does have a very tall look. I wouldn't have doubted something like 6ft4 if I hadn't seen him listed here. He looked a few inches taller than Ralph evidently.
I wouldn't argue less than 6ft1
jessman
said on 21/Aug/17
I'm sure I read or heard 6'4 recently for this guy. Have no idea what height he might be but he appears long and lean in the picture.
Rampage(-_-_-)Clover
said on 21/Aug/17
Just looked him up and he's been listed 6ft4½ in places! In photos he looks much taller than Ralph!
Editor Rob: he's tall, but not that tall!
Sandy Cowell
said on 20/Aug/17
Ranulph is a very charming and interesting chap! He's been on Countdown a few times, talking about life as an explorer and what it's like to have two famous actors as cousins. Obviously, he was sitting, so it didn't give the viewers that much of a clue as to his height, but you get a vague idea when the guests in 'Dictionary Connor' are next to Susie Dent and sitting in the same design of chair.
I could tell, for instance, that Ranulph is a reasonable chunk taller than Susie, and 6ft/6ft1 for him doesn't come as a surprise at all.
I will give our intrepid explorer 6ft0.75.
Rampage(-_-_-)Clover
said on 18/Aug/17
Rob, he only claimed 6ft?
Editor Rob: well I don't make up quotes, you can see for yourself he's claimed it twice...it's surprising as he looked over 6ft.

A modest Explorer...