Rebecca Cartwright's Height
5ft 6 (167.6 cm)
Australian Actress Rebecca Hewitt is best known for playing Hayley Smith Lawson on soap opera Home and Away.


You May Be Interested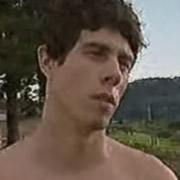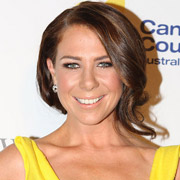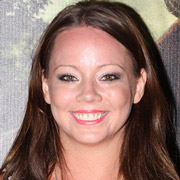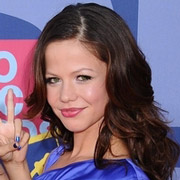 Add a Comment
17 comments
Average Guess (1 Votes)
5ft 6in (167.6cm)
Leo
said on 5/Feb/08
Hey Josh, yeah I'm actually right on the 5ft 11.25 - .50 region.
Josh
said on 25/Jan/08
5'6 seems right and Leo looks about 5'11.25 (181cm)
Alex
said on 24/Jan/08
Leo, you mean this photo is in the morning since you're a bit taller or you mean you're 6'0.25 in footwear?
Leo
said on 23/Jan/08
I'm 5ft 11.75 - I'd be 6ft in this photo maybe 6ft.025inches
Alex
said on 23/Jan/08
Leo is pretty much about 6'0 which puts Bec no more than 5'6.
Leo
said on 23/Jan/08
Hey all, photo taken around April 06, I was wearing sandles (around the .5 inch mark) Bec had slight heels on - looked around the .75 inch mark.
Darren R.
said on 22/Jan/08
I don't neccesarily doubt a 6 inch difference. But I do doubt that however much they straighten themsevles she would ever come up to his LIPS! That's about an 8 inch difference! I think if you look at the terrain also it slopes and it is possible that this is making a difference, but at the very least the picture is unclear.
diana
said on 22/Jan/08
let's all have a rule of thumb here
a dollar bill is half a foot
so can basically fit a dollar bill between them
so if she is really 5'6 leo must be 6'
DanX
said on 22/Jan/08
i agree with brother
shes atleast 6inches shorter then leo :|
witch would make her 166cms :) close tho wat she is :) but really hard to tell untill someone posts a decent photo :) where there both standing 100% straight
brother_h
said on 22/Jan/08
ok i dont see how ur getting 5 inches. unless ur looking at the top of where her head under his eyes then ur looking badly. look at her on a different angle like if she lifts her head up straight then u'll see 7 inches.
Darren R.
said on 21/Jan/08
Let the guy straighten his head? OK then, is she allowed to do the same?
Anonymous
said on 21/Jan/08
if leo is 5'11.75, she looks 5'7ish 5'8, unless if she was wearing heels.
brother_h
said on 21/Jan/08
5 inches my ass
let the guy straighten his head and she'll come upto his lips. the chin is about 8 inches so she'll be 7 inches and a half maybe.
Alex
said on 20/Jan/08
I see 5 inches or a bit more so if he's just about 6'0 it puts her at very close to 5'7.
This is if she's in normal footwear and not heels.
observer
said on 20/Jan/08
wow, she is hot
DanX
said on 14/Jan/08
5'5 or 5'6 sounds right considering shes about 2 inches taller then kate richie who is about 5'3.5
lalaine
said on 1/Jan/06
i think she is 5 ft 7 she definetly doesnt look 5 ft 6
[Editor Rob: leyton hewitt had a 5-second cameo on the show once, I would say no shorter than this mark, but 5ft 7 I'm not sure]