Ricardo Chavira's Height
6ft 1 (185.4 cm)
American actor, best known for playing Carlos Solis on TV series Desperate Housewives.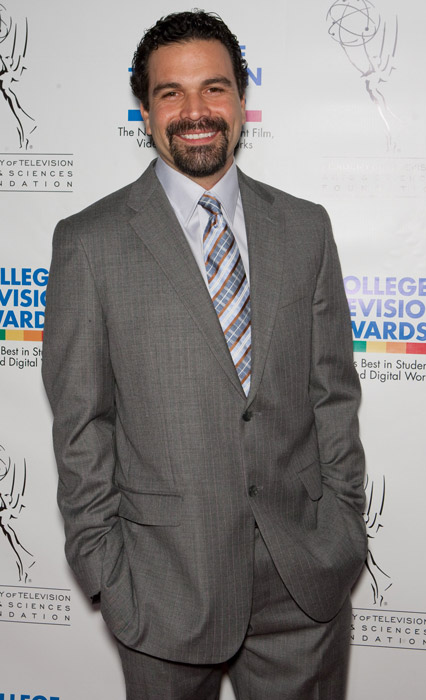 Photos by PR Photos
Add a Comment
31 comments
Average Guess (4 Votes)
6ft 1.06in (185.6cm)
Rampage(-_-_-)Clover
said on 26/Feb/20
180cm is ridiculous
Sacred
said on 26/Aug/18
180 cm for me
Rampage(-_-_-)Clover
said on 30/Sep/17
He could look big on DH, wouldn't have doubted 6ft3 which is what he was listed at for years. Looks more 186-187cm than 185cm.
Mr. R
said on 16/Apr/16
He is now on Scandal too.
Rampage(-_-_-)Clover
said on 13/Apr/16
Rob, which of these would you choose?
A) 188cm/186cm
B) 187.5cm/185.5cm
C) 187cm/185cm
D) 186.5cm/184.5cm
E) 186cm/184cm
Rampage(-_-_-)Clover
said on 31/Jul/15
Denton - 184.5cm (He slouches. Taller than you think)
Chavira - 186.5cm
Hypado
said on 28/Feb/15
James Denton - 6ft0 in , 183 cm
Ricardo Chavira - 6ft 1in , 185 cm
cole
said on 26/Jan/15
@Editor Rob: With Mehcad Brooks (listed 6'3 here):
Click Here
Rampage(-_-_-)Clover
said on 20/Jul/13
The Desperate Houswives actors need to be looked at again, Rob
Doug Savant - 5"10.25"/178cm
James Denton - 6"0.75"/185cm
Ricardo Chavira - 6"1.5"/187cm
Richard Burgi - 6"1.75"/187cm (who you downgraded)
Rampage(-_-_-)Clover
said on 13/Aug/11
Moses 187cm
Chavira 186cm
Denton 183cm
Maclachlan 182cm
Savant 179cm
Torre
said on 8/Aug/11
Ricardo Chavira - 185 cm
Mark Moses - 184 cm
James Denton - 180 cm (184 cm in boots)
Kyle Mclachlan - 180 cm
Doug Savant - 178 cm
Greg
said on 3/Aug/11
186-188 cm, at least with shoes on.
Rampage(-_-_-)Clover
said on 14/Apr/11
6"1(185cm) is a bit low...
186-187cm is closer to the truth
Rampage(-_-_-)Clover
said on 27/Jan/11
Rob could 6"1.5 be closer?
Anonymous
said on 7/Jul/09
it's important to let young kids know about Steve Smith, Wes Welker, Santana Moss, MJD and Brian Westbrook. Once they get into football tell them about Emmitt Smith and Barry Sanders. People correctly assume you need to be "big" to play football but incorrectly assume you need to be tall. I was shocked when I discovered arguably the top running back of all time was LISTED at 5'9" (emmitt smith) and that one of the top wide receivers in the NFL is LISTED at 5'9".
Too many dreams are crushed by an ignorant adult who tells shorter kids sports aren't for them because they are not tall enough.
Tell them to hit the weight room and keep those dreams alive.
Thank you to Smith, Tyson, Robinson (Nate), Kane, and Maradonna for showing the world that height does not prevent one from playing even at the top.
It is sad that professional leagues lie about the heights of their players when the most avid fans and statisticians are young aspiring athletes.
PANTHER
said on 11/Feb/09
Steve has that I don't give a crap personality, if he was 5'8 he would say it. I don't think an inch would be a big deal to him so I believe 5'9 is right.
Anonymous
said on 14/Dec/08
that's him in the picture. he sure used his five-eight stature tonight against those broncos. well done steve. well done
Viper
said on 21/Nov/08
So hes shorter than 5-9? In all honesty he looks puny compared to all the other players around him. So If hes stacked then thats saying something.
XIV
said on 20/Nov/08
I see Steve all the time, I live in a small town just outside Charlotte, I'm 5'8, 5'9 in shoes and Steve's the same height as me, but has bigger... muscles, the guy is absolutely stacked. phenomenal athlete. GO PANTHERS!
Calvin
said on 11/Sep/08
well I guess if he's listed at 5'9, that would make sense why the team I played for this last season listed me at 5'10...
Click Here
Viper
said on 4/Dec/07
Correct JB. Tiki's real height is 5-8.
Jack
said on 3/Dec/07
Steve Smith is exactly 5'9, perfect listing! Great player too.
JB
said on 15/Apr/07
In the Pro Bowl broadcast Steve Smith stood next to Tiki Barber - both in pads and helmet - and said, "Look I'm taller than Tiki Barber"...and he was by maybe a half inch.
Calvin
said on 5/Apr/07
I played two years at a small Division 2 school in Hickory, NC named Lenoir Rhyne College. Then I transferred to D-1aa North Carolina A&T State University, but faulty transfer paperwork prevented my eligibility, though I was a part of the program for two years. Now play professionally see
Click Here
and click roster or
Click Here
Viper
said on 3/Apr/07
Where did you play college ball Calvin?
Calvin
said on 2/Apr/07
I met him at the Panthers training camp back in 2003 before he had his breakout year. He was actually giving me advice how to get in the league(NFL). Im 5'8 1/4 by NFL measurements at my college senior day, but have always been listed at 5'9" also. Steve was the same height maybe even a little shorter than I was when we were standing next to one another
Alex
said on 29/Mar/06
I think NFL's heights are pretty legit though most of the time.
Dante
said on 28/Mar/06
Typically,when NFL heights are listed,the players are given about an inch of extra height.If he's listed at 5 foot 9 in the NFL,then he's probably only 5 foot 8.It isnt really feasible for him to be listed above his real height.The NFL is very detailed in their measurements.
Bottom line:at best,he is 5 foot 9,no taller.5 foot 10 is a stretch.
Glenn
said on 21/Mar/06
He did look 5-10.strange.
cantstop25
said on 14/Mar/06
looks 5'10"there
Alex
said on 13/Mar/06
5'9 for this guy looks about right. He doesn't appear anything over 5'9 when I see him on the football field on TV.