Rob Delaney's Height
6ft 3 (190.5 cm)
American comedian and actor known for TV series Catastrophe. On his twitter he once said
"Sometimes I want to hit my kids but then I remember I'm 6'3" & 225 lbs & then I don't."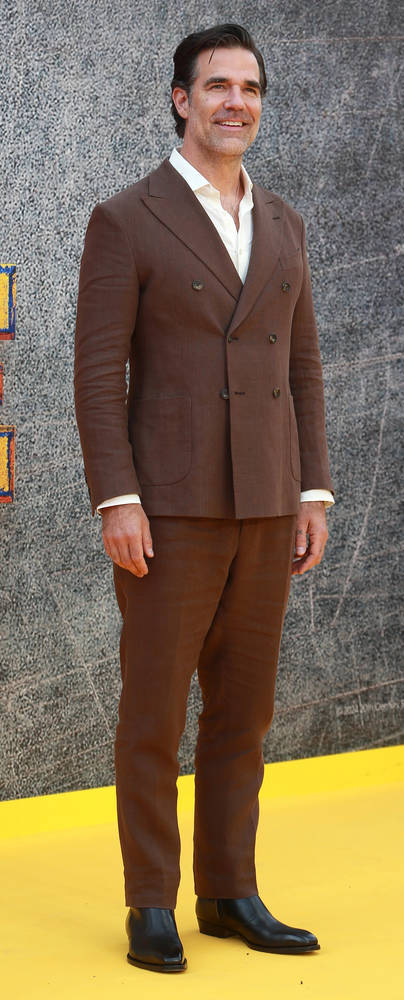 Photos by PR Photos
Add a Comment
14 comments
Average Guess (5 Votes)
6ft 3.1in (190.8cm)
Junior Hernandez 1990
said on 7/Jun/19
@Rampgae he look between 6'3.25" to 6'3.5" not a chance under 191cm. One of the strongest 6'3 guy listed here.
Rampage(-_-_-)Clover
said on 1/Jun/19
Yeah this guy could be a bit over 6ft3
Junior Hernandez 1990
said on 29/May/19
@Dbrunj95 He wasn't far from 6'4. He is closer to 192cm than 190.5cm.
Dbrunj95
said on 5/Apr/19
He lied on Fresh Air and said he was 6'4 after the host called him 6'3. Can't believe he needs to lie
Junior Hernandez 1990
said on 21/Mar/19
I'm a 100 percent sure Delaney is taller than 6'3 Daniel Tosh.
Junior Hernandez 1990
said on 18/Dec/18
@Paul NS (6ft 0.5) Reynolds under 6'2? More to the truth he is closer to 6'3 than under 6'2 1/2 and Delaney is a humble guy who downplay 6'3 (solid 6'3 1/2 with 6'1 1/2 Richard Ayoade) perhaps you did not take a second look to see how Ryan Reynolds slouch and had disadvantage camera angle than Delaney.
Click Here
Rob had met Nathan Fillion had listed him 6'1 1/2 as the guy himself claim and Reynolds had a smooth inch on him easily without standing straight with his right knee bending. I wouldn't surprise him measure at 190cm. There are more prove on his movie.
Paul NS (6ft 0.5)
said on 11/Nov/18
He does look over an inch taller than Ryan Reynolds
Click Here
Click Here
. Even if Reynolds is below 6'2" like some say he is, there's still a very decent chance this guy is 6'3" and a fraction.
Junior Hernandez 1990
said on 3/Nov/18
Flat 6'3 no way. Definitely hit 6'3.25" and 6'3.5" a chunk of chance.
Dejavu
said on 23/Jun/18
He looked taller than Ryan Reynolds.
Junior Hernandez 1990
said on 21/Jun/18
Solid 191cm like Liam Hemsworth.
Junior Hernandez 1990
said on 6/Jun/18
Click Here
Could tell he downplay a bit next to 5'8 Sharon Horgan with 4" looking heels on. 6'3 1/4 maybe 6'3 1/2 max.
Rastus
said on 1/Nov/17
All through Catastrophe his character is quoted as being 6' 4" and that's certainly believable as he towers everyone over three series.
Will
said on 3/Apr/16
following on from that other comment, dug out a photo from after the gig I mentioned. .
Click Here
i'm on his right, 194.5cm afternoon height. I think he's over flat 6 3
Will
said on 3/Apr/16
met the bloke after a show in London last year I honestly think he rounds down from 6 3.5 or .75 Looked 2+ inches taller than 6 2 Richard Ayoade in his "Travel Man" episode as well