Robert Nairne's Height
6ft 5 (195.6 cm)
English actor, who has appeared in Penny Dreadful and Rogue One. In this photo I'm wearing 1-inch
Star Wars
sneakers. On talent site Mandy he was listed
"Height: 6' 4" (1m 94cm), Weight: 11st. 0lb. (70kg / 154 lbs)"
, although on TheActorsFriend said:
"I have to make it come to life and look like a creature from Egyptian Vampire times, or whatever it may be, rather than a six foot five gangly blonde guy."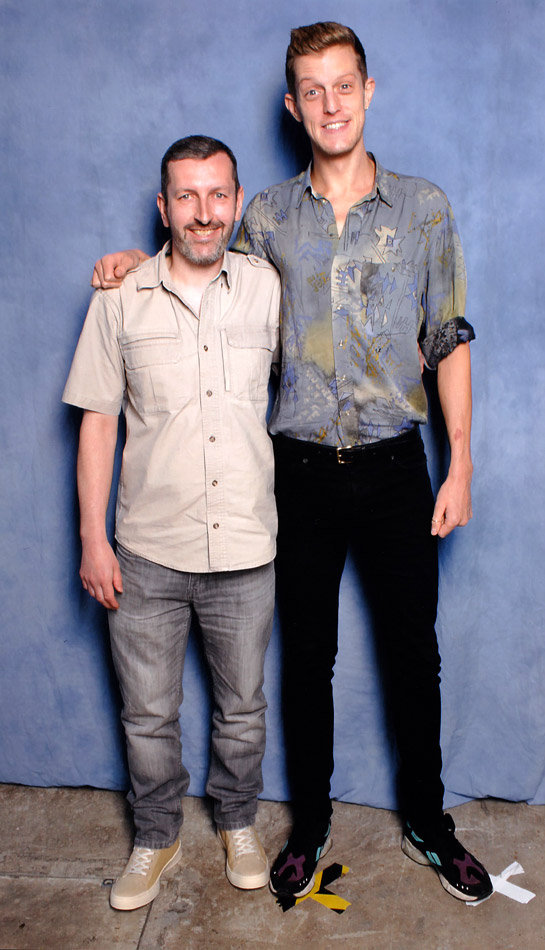 5ft 8 Rob and Robert
You May Be Interested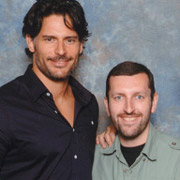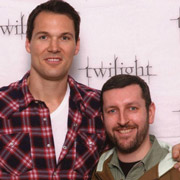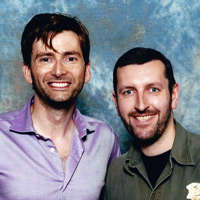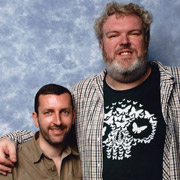 Add a Comment
90 comments
Average Guess (34 Votes)
6ft 4.78in (195cm)
Muff 5'7 1/2 "
said on 7/Jan/21
I'm just under 5'8" and 170 pounds, and my best friend is 6'3" and 150! Skinniest dude I've ever met.
J2Frenzy
said on 4/Nov/20
@Vincent being a few pounds underweight isn't going to kill you, especially if you have a smaller build. I know a girl who is 5'5, 110 pounds. She's technically slightly underweight but she's very much fit and healthy
Vincent Caleb
said on 3/Nov/20
My brother was very skinny at about 6-9 and 170 pounds before I got him into weight training with me. He is about 230 now I think. Robert is slightly underweight, but not extremely unhealthy. My cousin has struggled with anorexia, and she weighed 120 at 5-10. That is pretty bad for your health. Just cause Robert is skinny, doesn't make him unhealthy.
J2Frenzy
said on 3/Nov/20
@Christian yeah some people are a bit insane about weight. I've told you my height and weight, strong 6'2, 205-210lbs with a mesomorphic build. I cut down to this from 250-255 over the last 6 months. 2 weeks ago a friend told me I needed to bulk up to 16 stone (224lbs)
Canson
said on 2/Nov/20
@Christian: yea in your case it could be your distribution of weight. My friend who's your height (6'6 out of bed and 6'5.25) is about your weight maybe 230 and he doesnt look big but not too thin either. I'd class him as average for a 6'5-6'6 range guy. average frame but with lots of muscle in the arms and legs now a days
J2Frenzy
said on 1/Nov/20
People are guessing him lower cause he called himself 6'4
Christian 6'5 3/8"
said on 1/Nov/20
@Junior
You used to be only 150? Even for your height, that's very thin. I remember being only 185lbs at our heights (6'5"-6'6" range), but even then I looked like a beanpole. I'm 225-ish currently, and even now I look a bit on the thinner side.
Vincent Caleb
said on 29/Oct/20
Am I the only one that thinks 6-5 is reasonable for him other than Rob and Rampage? He doesn't look too far off it, and 6-4.25-5 is definitely too low. He may be a quarter inch under this but not 194, that is downgrading. He gives a slightly taller impression than Joe mangienello to me, but maybe I am being fooled by his proportions.
Chris Junior Hernandez 1990
said on 13/Jul/20
Nairne would look great if he hit at least 175-180.
Rampage(-_-_-)Clover
said on 4/Jul/20
Dylan Brosnan definitely needs to hit the gym as does this guy...but each to their own
Rampage(-_-_-)Clover
said on 3/Jun/20
Not a huge difference there Chris
Chris Junior Hernandez 1990
said on 28/May/20
6'5 and 154 is very skinny but fine for Nairne if we compare him to Dylan Brosnan at weak 6'5 only 139. I feel normal at 6'5 150 during my senior high (18) but most people look at me like i'm just a tall sets of bones.lol
Christian 6'5 3/8"
said on 25/Apr/20
@Rampage
But being unhealthy and merely "feeling skinny" are two different things.
Canson
said on 24/Apr/20
@Christian: he was described as 6'2" on Good Times and then 6'1 on the net. I've seen both. Guess it depends on how tall John Amos really was in his prime. Rob has a picture with him but that's in his 70s I think
Rampage(-_-_-)Clover
said on 23/Apr/20
I was 160lbs at 6ft4 and felt very skinny at that weight
Christian 6'5 3/8"
said on 23/Apr/20
@Rampage
6'5" 154 is right on the cusp between "normal" and "mild thinness", so no, 154 at that height isn't unhealthy. If you wanna call 154 unhealthy, you must also call 215 unhealthy as well, since it's right on the cusp of normal and pre obesity. I'm 225, and yet there are still some people who wanna say that I'm on the skinner side, lol.
Click Here
@viper
6'0" 120 is almost at an unhealthy weight, since it's right on the cusp of "severe thinness".
Click Here
Nik Ashton
said on 21/Apr/20
I wouldn't rule out 6'5" for him!
Christian 6'5 3/8"
said on 19/Apr/20
@Canson
Wish Jimmy Walker was added here. I think he was well over 6'+ at his peak, being that he was taller than John Amos. Probably not anymore though, seeing him next to 5'9" listed Ann Coulter.
Click Here
viper
said on 19/Apr/20
At one point in high school I was only 120 pounds at 6-0.
I looked really lean but I didn't look unhealthy at all. People guessed me at 140-150
Christian 6'5 3/8"
said on 18/Apr/20
@Rampage
You can still be somewhat healthy at 6'5" 154, depending on the amount of your muscle to fat ratio, as well as your bone density.
Canson
said on 18/Apr/20
@Rampage: remember Jimmy Walker when he was on Good Times? He was mentioned as being 128lbs lol
Rampage(-_-_-)Clover
said on 17/Apr/20
No Christian, 154lbs at 6ft to 6ft2 is thin, at 6ft5 it's borderiine anorexia
Christian 6'5 3/8"
said on 17/Apr/20
@Rampage
I wouldn't go as far as unhealthy, but it's certianly very thin.
Rampage(-_-_-)Clover
said on 14/Apr/20
70kg at 6ft5 is unhealthy
Alex 6'0
said on 13/Apr/20
6'4.5 possible but i dont think less
Gregory Depanicis jr
said on 10/Apr/20
6'4.25 flat
Gregory Depanicis jr
said on 10/Apr/20
6'4.25 flat
Deathvalley99
said on 1/Mar/20
How likely is 6ft4 3/4 rob?

Editor Rob
There is a chance he could measure it.
Canson
said on 29/Feb/20
@Rampage: yea accounting for his neck being slightly tilted Into Rob, That's certainly possible. He "nearly" has that face of a 6'6 guy such as James Cromwell who was 6'6 plus peak or Bruce Spence. That may have more to do with his weight though too
Rampage(-_-_-)Clover
said on 28/Feb/20
Canson, I think 6ft5 is fair for him
Canson
said on 15/Feb/20
He could look very tall next to Rob but he's also very thin. I would go more with 195 than 6'5 as he doesn't look as tall as some other listed 6'5 flat guys who actually are that
Chris Junior Hernandez 1990
said on 11/Feb/20
Did spotlight listed him at 6'5?

Editor Rob
I am not sure what he put in the Spotlight.
Nik Ashton
said on 8/Feb/20
He could 🐝 6 foot 4 and change
Canson
said on 7/Feb/20
@Rampage: probably 195cm
Rampage(-_-_-)Clover
said on 5/Feb/20
194cm flat is unlikely...looks close enough to the 6ft5
Alex 6'3.25
said on 6/Jan/20
He looks more around 194-195 cm rather than close to 196 cm.
Paul Wood
said on 23/Dec/19
I believe the length of the average adult male head (top of head to bottom of chin) is just over 9 inches, so since he's so much taller than average, his head might be slightly longer than the norm, which might be why some people are struggling to believe he's 6ft 5in, which I think he is.
Mickie
said on 22/Dec/19
6'5" is possible, as you can't be too exacting from only one photo, but my impression is 6'4.5" (given the tiny fraction footwear edge, because 4.5 or 4.75 was what I was split between before knowing that).
Christian 6'5 3/8"
said on 21/Dec/19
@Littlelee
He may not look a full 9" taller, but 6'4" is too low. At worst, he looks 6'4.5"
Rampage(-_-_-)Clover
said on 18/Dec/19
195cm at worst
Littlelee5ft6
said on 17/Dec/19
He doesnt look a full 9 inches taller than rob here I'd guess 6ft 4
Christian 6'5 3/8"
said on 12/Dec/19
Unless his head is over 10.5" inches long, I can't really see him at a solid full 6'5". Looks more 6'4.5"-6'4.75"
Tunman
said on 18/Nov/19
@Sandy
Thanks for the nice words,you're always welcome
@Andrea
That's what I was thinking a 195 cm but more 194-5 with the shoes advantage.Don't think I'm trying to justify that 194 figure.It's just that I wonder from where some figures do stem,you know like 6'2 for Affleck which is not impossible,though Rob gives him a fraction over.Anyways I don't expect those who brought that figure to be as professional as Rob to be fair.It's just that he could downgrade Robert by a fraction since it's likely he's just under his current one.Obviously it's just my own opinion.
Andrea
said on 16/Nov/19
It would be interesting to know how much his shoes actually give...

Editor Rob
1.1-1.2 I'd probably go with
Miss Sandy Cowell
said on 15/Nov/19
@ Tunman - At 31, of course you're still young; I was as active and energetic at your age as ever I've been! I did make sure I ate a sound diet containing all the vitamins, minerals and protein that I needed and that will have contributed to my high energy levels. Being fit and active is the best feeling in the world.
Just as the odd once-in-a-while pig-out does one's body no harm, neither does the odd day of starvation. Our livers store a supply of glycogen so that we have immediate energy to draw on for example, when we are too ill to eat, and when mankind had to go out and hunt for his own food, there would be times of famine. Efficient machines that they are, our systems have taken care of situations such as those! I used to be a fan of nutritionist Professor John Yudkin, who was very anti sugar. He wrote a book about it called 'Pure, White and Deadly'. Perhaps it would be a good idea for your friend to check this book out online. Professor Yudkin wrote in an entertaining way and was funny, too. The reason he was so anti sugar is because it gives the blood glucose levels a very quick boost which can become addictive. Repeated abuse of the substance, and sugar-loaded foods can turn a healthy person diabetic and for someone who is already suffering from the illness, a continued overload of the stuff can lead to limb loss and blindness. A fit 63-year-old has reached the stage in his life when he has to take extra care to prevent problems in later life. Your friend sounds pretty fit to me, other than his diabetic condition, but surely he wants to stay that way for the love of his family and friends, and himself, needless to say. He sounds a good laugh, I must say, the sort of person that the world is better off WITH! Well, good luck to him. You can't knock someone for having a youthful attitude.
Your schoolfriend has settled for reering her children, and nothing is more rewarding - for the average person, anyway. Obviously, I'd liked to have had children, but it wasn't to be. I miscarried several times, not having taken proper care of myself like I should have done, and I didn't slow down. I have gone through phases of blaming myself, but it's no use living in regret. I have helped bring up friends' kids and I have recently become an auntie to a baby boy, called Ferdinand. He is lovely and I am so happy for Tabitha and Dominic, who is my youngest half-brother. The little fellow had the croop recently, and I sent him a Get Well Teddy Bear. 🐻 Tabby assures us he's nearly back to normal now!
You sound a very trim, slim weight, which is great. You're so right in saying how essential it is to be at a weight where you feel at your most energetic. 😉👍🌞
It's been great chatting with you, Tunman, as always!
All the very best to you, your family and your friends, and here's wishing you a great weekend,
Sandy XXX 😁👍
Tunman
said on 13/Nov/19
Everything is possible Andrea.You know there is always that kind of mistake or rounding down like 199 being translated to 6'6 and so on,but yeah I doubt he would give his height in cms.6'4 flat is definitely ruled out anyways.I can understand that some agencies want to list down some very tall actors or models as smaller as this can help them to get roles or jobs.
Independantly from all this I would say there is still a decent chance for anything in that 6'4.5-.75 range,more than 6'5+ imho.He's for sure hitting 6'5.5 mark just out of bed so it's not a problem claiming 6'5 although likely dipping slightly under it by the end of day.
Andrea
said on 12/Nov/19
Maybe just a conversion error, Tunman? Meaning that they wrongly typed 194 instead of 193 as the metric equivalent of 6'4? He's English, so I'm not sure he ever gave his height in cms...
Btw, I wouldn't say that's a fake source, considering that it apparently comes from his agency. On the other hand, he wouldn't be the first 6'5ish actor to be listed at 6'4 on his agency (see Tom Hopper).
Tunman
said on 11/Nov/19
hmmm,after seeing the vid with Rob and the height line,I feel maybe it's more 22cm after all,so possibly 195cm which again doesn't exclude the possibility of 6'4.5" if his shoes are slightly thicker.I don't know from where that 194 figure stems but it's not completely impossible he's that mark,unless it was simply a fake measurement/source?
185vietnamese
said on 10/Nov/19
Wow, he do edge Joe Manganiello by a bit. Nearly half an inch
184guy2
said on 10/Nov/19
@Andrea
Thanks , they look pretty close and they probably had quarter inch of footwear adavnatge though . Robert's head looks longer but Joe's wider
Tunman
said on 10/Nov/19
I meant a weight where you don't feel weak or heavy of course
Tunman
said on 10/Nov/19
@Sandy
thank you
You know I would always say that youth is mainly on the mind.One of my mother's friends now 63 is still having the lifestyle of a 20 year old even though he himself has a son aged 23 and a daughter aged 19.In fact a good example of a father who although very responsible has literally refused old age.He's always nice and thinks that life is too short for refusing pleasures.The sad thing is that he's diabetic and doesn't give the least care.The fact that the doctor told him to avoid sugar and salt almost made him laugh"and what else?"I guess would be his answer!
Now take the example of one of my former classmates.Being 31 like myself I hardly recognized her (in terms of personality).Having married at 24 and gave birth the next year and again at 27,all her life became dedicated to her 2 children.That choice was hers of course but the thing is that she renounced all her dreams(travelling,having fun with friends and so on...).It kind of depresses me when I meet some persons who insist I should marry and found a family because I'm no longer young.It's not that I'm against it but let just things come naturally
As to eating 12 slim bars...never tried them tbh.Just trying to imagine the thing it seems kinda impressive but some boys are indeed astonishing in that field.As for the Tiramisu I don't think it would be difficult for any person to do that.The one sold in a small box (for 1 individual)is supposed to be eaten after a good meal and is quite small.To eat the portion of 5 individuals when you didn't eat anything for hours is quite feasible for everyone.Once with some friends in a restaurant was perhaps the most impressive eating experience I ever witnessed.My friend who was near 6'1 for 275Lbs requested 2 plates,one steak,another called Ojja which is quite heavy in itself let alone adding Merguez (local sausage)and it hardly took him 5mins to end it all and had still enough place to finish another friends plate since the latter was quite fed up.Actually many people are surprised that I don't eat that much generally.Having tried to put on bigger meals for a while,I reached 146Lbs my highest ever 3 years ago,to lose 15Lbs after roughly 50 days because it was a very active period in my job and was often too tired to eat late in the night.But as you said it,the most important is to eat correctly(junk food for two weeks won't do that much harm)and stay at a weight where you feel weak or heavy(for myself ideally 135-40)
Cheers
Miss Sandy Cowell
said on 9/Nov/19
@ Tunman - I don't think anybody's stomachs were designed to pig out on the old-style Slim Fast Bars; that is why they changed them! They were rather moreish and even when I ate three, they had me breaking wind all over the place, but as my butt cheeks didn't meet as I was so skinny, there was no sound at all! I did have some fun back then, and I always mysteriously made it to the front of queues, which was great, as I hate queueing!
I have never been able to stand the smell of chips. I ate my first at 14 or 15 and never again. I used to have to cross over when I caught whiff of the local chip shop. The trouble is, my chips are very popular, and I've been requested to make them at all hours, day or night. I still don't like them though....😣😝
Boys will be boys, and I don't think what you've been eating lately is terribly bad junk food, even if you've been eating it in mass quantity. We are all entitled to the odd holiday once in a while! My Dad swears by the virtues of milk because he had a stomach ulcer through overwork at just 32, and milk literally saved his life. Go on enjoying your milk! You sound pretty young to me, and the body can withstand far more when it's young! Having said that, I've never been able to stand the smell of certain beers, and that has stayed with me throughout my life. If I drink, it'll be wine, but now that I'm older, it takes my body far longer to recover than it did as a youngster, so everything in moderation is key!
Cheers Tunman! 😉👍 What I watched this afternoon nearly had me heaving and I didn't finish the episode (AHS 'Apocalypse', episode 7) I have to sit through it all over again now! 😕😭
Thanks for writing to me and sharing your story!
Sandy 😄 XX 😁
Andrea
said on 9/Nov/19
Here you go, 184guy2:
Click Here
Andrea
said on 9/Nov/19
Sìsì, Xpac99, sono italiano.
Anyway, provided that I only look at the top of their heads when I say that there seems to be more than an inch between them next to Rob, I'm not so sure Momoa's head is longer than Robert's. More like the opposite, I would have said...
Tunman
said on 9/Nov/19
@Miss Sandy Cowell
haha!Actually I'm currently in Belgium so since my mother isn't here I'm rather on Junk food these days.That said I would mention that 2 days in a row I managed to eat a full box of Italian Tiramisu which was supposed to be for 5 persons,yet I was unable to eat a half bag of chips that is barely 0,5Lbs.Funny how the stomach can tolerate some food and reject some other.One of my friends would get directly sick with roughly 1-2glasses of milk while I would easily drink a full liter every day.
Even more funny is how I used to drink beer without any problem but since 2014,after drinking 1,5liter and got sick even its smell became unbearable to me(must be a heresy here in Belgium),yet I still like wine,Limoncello or other liquors,really strange.
184guy2
said on 7/Nov/19
@Andrea
Could you make a comparison between Robert and Manganiello ?
184guy2
said on 7/Nov/19
He looks shorter than George Hertzberg to me ( in the pic )
Xpac99
said on 7/Nov/19
@andrea
Penso tu sia italiano da nome.. la testa di momoa è più lunga di quella di Robert che come vedi è della stessa lunghezza di quella di rob. Non credo ci sia 1 inch di differenza tra loro
Momoa's head is longer than Robert's head,which as you see is the same length as that of rob . I don't think there is 1 inch of difference between them
Miss Sandy Cowell
said on 6/Nov/19
@ Susan Nairne - How lovely to hear from you!
When I saw how tall Rob is, my immediate conclusion was that it must take a lot of food to maintain himself. The tallest fella I've ever been remotely close to would eat the entire contents of our freezer in one sitting, and he was 6ft4 and weighed 16 1/2 - 17 stone (231-238lbs). He used to joke about how much he ate and I had to see it to believe it!
Indeed, he once ate 2 packs of my Slim Fast bars, (contents 12, or 6 meals), which those days had a terrible laxative effect. He said it was like 'being sick from the other end!'
He did have the decency to replace them!
Yes, all a person can do is eat healthily and maintain a weight that he or she feels comfortable at.
Regards to you Susan and, of course, Robert. 😁💐👍
185vietnamese
said on 6/Nov/19
He probably as tall as Joe Manganiello. Probably identical.
@Mimi I think that someone like Karen probably could reach his eyebrow level or maybe a bit under.
James Grossman
said on 5/Nov/19
6'4 7/8" at an absolute max.
Andrea
said on 5/Nov/19
If anything, you can argue there's more than just an inch between them, based on how they look with Rob, Xpac99:
Click Here
Kenneth
said on 3/Nov/19
rob, why doesnt the measurement thing on the picture work?
Mimi
said on 3/Nov/19
Rob if someone like Karen Gillan stood beside him in the usual red carpet heel would she reach his eyebrow level?
Mimi
said on 3/Nov/19
Rob if someone like Karen Gillan stood beside him in the usual red carpet heel would she reach his eyebrow level?

Editor Rob
Yeah I think she could be near that range in a decent sized heels
Susan Nairne
said on 3/Nov/19
Haha yes Sandy I am but my comment was meant as a general one. Rob eats very well and is lucky enough not to have any eating or health problems and to me is a living healthy reason not to be judged at first sight.
Xpac99
said on 3/Nov/19
Click Here
I don't think he is a full 1 inch taller than momoa. For sure this guy is taller but half of an inch to 3/4 of an inch is more likely
Nik Ashton
said on 3/Nov/19
@ Rob - Good stuff, many thanks!
Canson
said on 3/Nov/19
Agree with Rampage. He doesn't look less than a weak 6'5" with Rob and perhaps could be the full 6'5" accounting for leaning his head in.
Nik Ashton
said on 2/Nov/19
@ Rob - Thanks!

Editor Rob
I managed to do the clip with the
Mugshot
for him.
Miss Sandy Cowell
said on 1/Nov/19
@ Susan Nairne - At the risk of sounding a bit forward, are you related to Robert at all? Thanks! 😁
Rampage(-_-_-)Clover
said on 1/Nov/19
Could be 195cm at worst
Andrea
said on 1/Nov/19
He easily looks near 6'5 with Rob. Maybe 195, but nothing less than that (unless his shoes are noticeably thicker than Rob's).
Nik Ashton
said on 1/Nov/19
A height chart would be grand!

Editor Rob
I will create one, but that is a photo which will need a bit longer to remove background 😾
Sorjon
said on 31/Oct/19
Good listing, 6'5
Chris Junior Hernandez 1990
said on 31/Oct/19
Rob, his asics shoes could be a full 3cm. I got an old pair which look similar as this black and purple he wear which give 3.2cm as a new pair and more i wear it compress down 1/8. So i wonder if he look a full 6'5 to you then little possible he is more legit 195cm barefooted.

Editor Rob
6ft 4.75 possible if sneakers were say 1/4 or so thicker than mine.
Tunman
said on 31/Oct/19
Near 6'5 indeed but perhaps a little under it imo.If we are relying on this pic I would say there are strong chances for 194,5cm.Considering his head won't be more than 10"that's 8.5"difference at best.And that's assuming his shoes aren't like 1.1-.2.Do you completely rule out that figure?You said yourself he's the same range as Hertzberg,in other words near enough to 6'5 but still just under it.Maybe a slight downgrade would be a good beginning?
Miss Sandy Cowell
said on 30/Oct/19
Robert seems to have trouble keeping his weight up. For a very tall guy such as 6ft5 Robert, this type of weight problem is highly likely to be more common than many people credit it to be. Yes, he is way too thin for someone of his height, but chances are that Robert has a fast metabolism and is forever on the go.
His weight might creep up as he gets a bit older. It's worrying to think that if he became ill one day, he'd have precious little fat reserves to fall back on.
6ft5.
Susan Nairne
said on 30/Oct/19
He looks 6ft 4 to me and as long as he is healthy being thinner does not matter at all !!
Chris Junior Hernandez 1990
said on 30/Oct/19
It looks like Rob had a 6'4 guy head proportion compare to him.
berta
said on 30/Oct/19
I Believe this is max what he is. he could be from 194,5 - weak 196.
184guy2
said on 30/Oct/19
@Rob
Taller than Joe and Hertzberg ?

Editor Rob
Within similar range, but taller than 6ft 4 range people.
Rampage(-_-_-)Clover
said on 30/Oct/19
194cm, Rob?

Editor Rob
I'd have said nearer 195
Xpac99
said on 30/Oct/19
Daniel naprous looks taller than this guy
Greg
said on 29/Oct/19
Looks between 6'4 and 6'5 I'll give him 6'4.5 here.
James B
said on 29/Oct/19
11 stone is wayyyy too thin for a 6'5 guy
Tunman
said on 29/Oct/19
I'm seeing 21 or maybe 21,5cm difference here assuming his head is a good 25cm.Do you exclude 6'4.5?I doubt he's 6'4 flat but maybe 194 got converted down at 6'4?

Editor Rob
I would have guessed (assuming his sneaker was also 1 inch he was near 6ft 5).
Xpac99
said on 29/Oct/19
He looks 6ft4 1/2
Chris Junior Hernandez 1990
said on 29/Oct/19
Rob, he might be legit 195cm since he had a fraction more footwear.

Editor Rob
I'm not certain how much those sneakers gave, they could be an asics that looks bigger than it is...

but in any case, this guy is taller in person than guys like say momoa/padalecki.