Robert Rinder's Height
5ft 8 (172.7 cm)
Judge Rinder is an English barrister, TV personality and Strictly Come Dancing contestant.
I'm 5ft 8in, so at my heaviest - 13.5st - I looked a little podgy. With a sun tan and my barrister's wig, I looked like one of Willy Wonka's Oompa Loompas. I lost weight in my late 20s when I began taking exercise seriously. Now, I never weigh myself.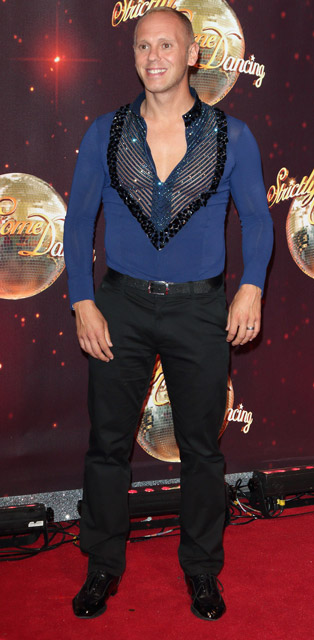 Photos by PR Photos
Add a Comment
10 comments
Average Guess (8 Votes)
5ft 8.03in (172.8cm)
Miss Sandy Cowell
said on 31/Oct/20
I watched a very funny 'Judge Rinder' yesterday afternoon, putting off my watching of 'Classic Coronation Street' until Monday morning.
There was a couple in his Court whom Robert couldn't understand. It ended with the woman singing and playing her guitar. The song was about peeling potatoes, and how much she enjoys it! I've always found his show lovely, uplifting entertainment, and he's always fair.
5ft8 😉👍
🥔🥔🍠🍟.....🎸😁🎶🎵
Nik Ashton
said on 5/Mar/20
Cool guy, cool height!
Miss Sandy Cowell
said on 3/Mar/20
What a nice way to wake up again! I do like Robert Rinder SO MUCH - his grammar is impeccable and it always amuses me when he corrects the bad grammar of the people he has standing in his Court.
He is friends with Benedict Cumberbatch and attended his wedding.
5ft8. 😁👍
Miss Sandy Cowell
said on 16/Oct/19
Ha ha! I just watched the early morning showing of 'Judge Rinder'. There was a bloke in the second court case who said 'obviously' incessantly; I counted 10 cases during the proceedings and then he added another one when he was having his rant outside in the vestibule.
😁👍🤭👍
I expected Rob would say something funny sooner or later, like he so often does, but alas, it wasn't to be - not this time! ☹️
Yet the music this guy had written was fantastic.
🎼🎶🎹🎵🔣
Five foot eight for Robert Rinder QC.
Sandy Cowell
said on 18/Jul/18
I have just been watching judge Robert being accused of the possibility of being a young man's Dad! 😂😂😂 The man said to Rob, "Well we do have some things in common - like good looks! My Mum had quite a few wild nights before I was born!"
Mr Rinder replied, on the subject of things they have in common, "Well, we both have a pair of ankles!"
The funny and adorable Rob Rinder can have his normal 5ft8.
Nik
said on 29/Jun/18
I admire his honesty! It's a good job considering he's a judge!
Sandy Cowell
said on 29/Dec/16
I see your sharpest of points Rob! Indeed I do!
Sandy Cowell
said on 29/Dec/16
Bless you Rob!!
Sandy Cowell
said on 29/Dec/16
That seems about right, though I would have believed another inch for him!
I found him instantly likeable. He won't tolerate any cr*p, (he is, after all a proper authentic judge who worked hard to get where he is today), but his show is excellent entertainment because he has a great sense of humour!
Just before Christmas, there were a couple of really funny cases, one involving costumed dogs - and guess what they did in the studio? Yes! They did, or they had a darn good try! Judge Rinder had to turn his chair round, he was laughing so much, though I think he found the doggie outfits equally as funny as their act of debauchery!
Editor Rob: Rinder never really looked much less than a guy like Danny Mac, I think he is reasonably honest with his 5ft 8 claim. As a judge, he damn well should be! 😜
MD
said on 12/Sep/16
That's a kind of weird quote for me, because even slimmed down he still looks squat. Everything is out of proportion. I mean you cut the picture off at the neck, and you're have no idea he looked like that below. At nearly 190lbs at 5'8" at one time, he'd have looked more than just a "little" pudgy, because even here he looks stocky.
Meh.