Ronnie Barker's Height
5ft 7 ¾ (172.1 cm)
British comedic actor best remembered for TV series such as Open All Hours, Porridge and The Two Ronnies.
You May Be Interested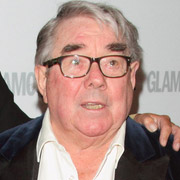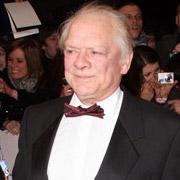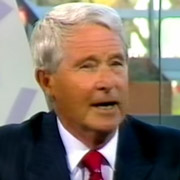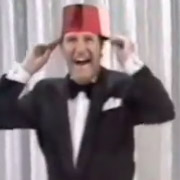 Add a Comment
16 comments
Average Guess (18 Votes)
5ft 8.71in (174.5cm)
MaskDeMasque
said on 24/Dec/20

I agree with this listing. He looked close to 3 inches taller than 5'5 David Jason in open all hours. Average vote is too high, I think the most you could argue for him is 5'8 flat
Miss Sandy Cowell
said on 25/Sep/19
Today one of our greatest comedians would have turned 90 years old.
RIP Ronnie XXX 🕯️
Miss Sandy Cowell
said on 18/Sep/19
I remember one of The Two Ronnie's ongoing weekly comedy serials and one of the characters was called Mrs Bumstead. The forgetful, stammering Ronnie Barker could never remember her name, but as soon as she bent over to display her ample behind, it would suddenly come into his head! 😂😂😂
Five foot eight.
Nik
said on 16/Sep/19
R.I.P Ronnie Barker
He was a legend.
Miss Sandy Cowell
said on 2/Jul/19
Hey, does anyone remember 'The Rook Restaurant'? Everything they serve in the cafe is based on rook! You can order roast rook, baked rook, braised rook....
And for afters? Ice cream - in the inimitable flavour of 'rook 'n' raspberry ripple'!
This guy's comedy was priceless. He wrote under the pseudonym Gerald Wiley. Now that's wiley! 😉
I can't think of anyone of my generation who didn't love this guy. When he died, I knew a 6ft guy who couldn't stop crying.
He was always regarded as 'The Big Ronnie'. Well, in comparison to Ronnie Corbett, most of us would look tall! XX 😁
5ft9
faza
said on 6/Sep/17
Yh I agree Kramer just watched those Porridge episodes series 2 and he has at least 3 inches on David Jason who I think is 5'8, I think Barker was at least a solid 5'8 guy peak based on that tho he was a bulky guy so I suppose he could look shorter
uncle Bert
said on 6/Sep/17
5ft 8 more like 5ft 9
Kramer
said on 22/Jul/17
Watching porridge just now and he looks a good 3 inches taller than David Jason, and he is in socks to Jason's boots.
Sandy Cowell
said on 13/Nov/16
I remember Ronnie Barker with tremendous affection. He contributed a great deal of enjoyment to my childhood and helped shape my sense of humour.
Watching his programmes was standard in my home! I have souvenirs of 'The Two Ronnies'
in my DVD collection, and his sitcoms are frequently on the TV, by popular demand, I should imagine!
When I was a kid, I would have thought Ronnie to certainly qualify as 'tall' - he was, after all 'Big Ronnie', but you pick things up over the years and unforgettable images accumulate, and one of these for me is when he and Ronnie Corbett did a sketch with 6ft5 John Cleese. The difference between all three of them? Vast, to say the least!
It is for this and many other comparisons over the years, that Ronnie's weak 5ft8 comes as no surprise at all!
Chase Witherspoon
said on 10/Oct/15
Yes, his corpulence would've given him a shorter appearance later in life, but I recall when he was somewhat leaner in The Bargee early 1960's and he was standing a lot in that film and wasn't dwarfed by Harry H.Corbett who I believe was reasonably tall... reckon he was a solid 5'8" in his prime..
Russ
said on 8/May/15
Barker was around 5'8. No taller. He never looked much taller than Corbett, who is 5'1 and a half.
Maximus Meridius
said on 23/Aug/12
Rob is it possible he was a strong 5ft 8in when he was younger he was defiantly a weak 5ft 8in in his later years is it likely he lost a fraction.
[Editor Rob: I'm sure he lost height by late 50's or 60's]
sbc
said on 24/Jul/12
He looked 5'7.75" in Open All Hours, Porridge and The Two Ronnie's but he was over 40 for all of them. I agree that he was probably a full 5'8" in his prime.
Smithy
said on 9/Jan/11
He maybe was 5ft 8 at one point! Everybody shrinks 1cm every decade after you reach 30yrs of age! :os
Ejel Khan
said on 25/Jun/09
Claimed 5'8" in his heyday, but was probarbly closer to 5'7". Seemed taller as he was working with notorious short-arse Corbett.
Chris
said on 7/Feb/07
I thought he was probably bigger than this. But he was built like a tank. I sure wouldn't have picked a fight with this guy!