Ross Lynch's Height
5ft 11 ¼ (181 cm)
American singer and actor from pop band R5. On TV he is well known for playing Austin Moon on Austin & Ally and Harvey Kinkle on Chilling Adventures of Sabrina. In 2011 he mentioned
"Wahoo I am 5'11''!"
. In 2012 he said
"I'm finally 6 foot!"
and in 2013
"I'm almost 6'1"."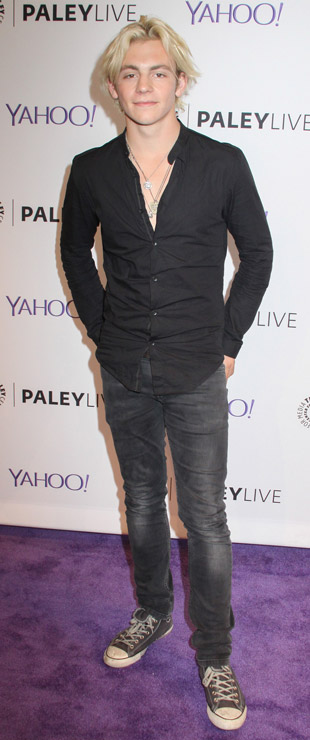 Photos by PR Photos
You May Be Interested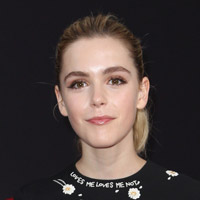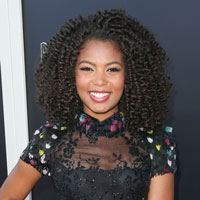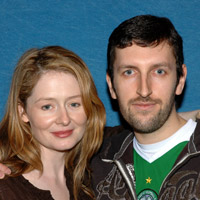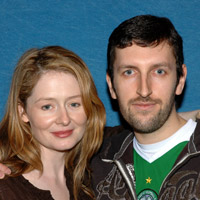 Add a Comment
38 comments
Average Guess (46 Votes)
5ft 11.3in (181.1cm)
anomalous
said on 6/Nov/20
any chance he is 6ft and what would you give him max
Tuna sins
said on 28/Jun/20
Dwyane Wade had like 4 inches on him
Jam Cherry
said on 21/May/20
181 cm seems right contrary to his absurd claims of 1 inch height increase per year
Luke Heinz
said on 19/May/20
This is the literally the only celebrity on here that I think is badly over listed. All of the stronger 5'11 guys on here look at least a half inch taller than Ross. I just can't picture him at a strong 5'11, But maybe it's just me. I'd think like 5'10.5-5'10.75 max.
TheBat
said on 18/Feb/20
Ross should be upgraded to 5'11.5", he looks .25 inch shorter than Calum Worthy who's 5'11.75".
Nik Ashton
said on 1/Sep/19
It would be interesting to know what he claims in 2019!
TheBat
said on 24/Jun/19
I can definitely see Ross at 5'11.5" the more I see him, in the right shoes he can be 6'0". Ross also impressed me the past 2 years in his acting.
Ariana
said on 27/Apr/19
Arilikessummer@gmail.com
I love Ross Lynch
Miss Sandy Cowell
said on 11/Apr/19
I've just found that this is the guy playing Jeffrey Dahmer in the film 'My Friend Dahmer'. So from popular music star to the none-too-lovely 20th Century sicko! What will his fans think? Well, if I happened to be a fan, I'd see it!
BTW is it out yet? 😂😂😂💃😾
I've just found Ross's official height is 6ft, but I will go along with 5ft11.5, a contrast between Rob's guess and his flowery height! 🌻🌸🌷
TheBat
said on 10/Nov/18
Weak 6'0" and a strong 5'11.25".
Jamz
said on 6/Nov/18
Do you know how Tall Garrett Clayton is? He was in Teen Beach Movie with Ross? Sources have ranged from 5'10 - 6'2 but he looked so short next to Ross,possibly being 5'6 - 5'8

Editor Rob
Wouldn't have guessed him as short as that range, but 5ft 9, 10 is possible. 6ft impossible.
Zampo
said on 15/Sep/18
5'11 flat.
Tomwash3r3
said on 4/Aug/18
Rob, do you think that maybe Ross was sort of honest about his 6 ft 0 claim, but he was only 6 ft right out of bed but dropped down to 5'11 1/2? I know I lose about a half inch throughout the day.

Editor Rob
Since he can look over 5ft 11, it's not that bad a claim, not like a guy claiming 1.5 inches taller or anything.
Bego
said on 16/Apr/18
183cm in morning, 181 at night.
JJStyles
said on 20/Dec/17
he is way taller than 5'11
Anonymous
said on 17/Nov/17
Comparing his recents photos with Calum, I would say they're about the same height (6'0) or Ross may be a little taller than him.
Tallish89
said on 24/Oct/17
strong 5'11
Ted
said on 15/Oct/17
5' 11'' tops.
Julio
said on 12/May/17
He Doesn't look like a 6' feet is more of a 5'10 tops he gives the ilusion to be taller but he isn't that tall.
Peter175
said on 26/Apr/17
Rob, how tall does Big Ross look next to bigger Ross (Ross Butler)
Click Here
Editor Rob: he can look about 5ft 11
Ultimate
said on 28/Feb/17
He is 6'2 this year and two inches taller than Callum Worthy LOL
tony t.
said on 30/Aug/16
Why does he never look 11 inches taller than Laura Marano on Austin and Ally? He always came across as 5'10 at best.
Strong 5ft9
said on 12/Jun/16
@Fez
If you look closely, Ross is slouching his neck to his right. So when i looked closely i thought to myself that, i think they're both about the same height.
Fez
said on 3/Jun/16
@Editor Rob,
He's shorter than Michael Rosenbaum -
Click Here
could u please downgrade Ross?
Mat
said on 26/May/16
Rob, how do we search for a quote in twitter? I remember you had a video about that but I can't find it now
Editor Rob:

use

searchterm from:AccountName



175.7cm
said on 25/May/16
@Aaron I'm thinking the same as well, i think 180 cm might be a perfect fit.
Aza
said on 25/May/16
Good listing. 6 ft claim probably first thing in morning.
Leo
said on 25/May/16
In 2017, "My dream is real, I'm 6'2"
Allie
said on 25/May/16
He and Calum are so lanky and skinny I legit thought they were taller.. or maybe it's because Rani and Laura are pretty short themselves..
Aaron Zamora
said on 24/May/16
Is 5'10.75 possible?
Editor Rob: it's not an impossibility, but I wouldn't argue that mark from what I've seen.
175.7cm
said on 22/May/16
"I'm almost 6'1" says the guy who is shorter than 6' Calum Worthy
Sammy Derrick
said on 21/May/16
Ross Lynch:5'11.25(181cm)
Callum Worthy:6'0(183cm)
Makes perfect sense.
Peter175
said on 21/May/16
Rob, if you could gather every height inflation of claimed height and calculate the average, how much do you figure the average male celeb adds to their height? My guess would be at least 1-1.5 inches. We've got guys like Ross claiming 6'1", Bieber claiming 5'10", Tom Cruise claiming 5'9", Johnny Dep claiming 5'11", Zayn Malik claiming 5'10,(the rest of 1D too) and even the more lenient guys usually add at least 0.75 inch.
Editor Rob: it might work out somewhere in 1-1.3 inch range because there is a good chunk that is honest and not a huge chunk who are really off like 2-3 inches.
bob
said on 20/May/16
lol most 5-11 guys say they're 6 foot anyways, I've never seen them add another inch XD
Moke
said on 20/May/16
In 2016 "Shoot, I'm back to 5'11 -.- !" :)
Bard
said on 19/May/16
Lol at the classic inflation.
spainmen191cm
said on 19/May/16
Perfect Rob, he is shorter than Calum Worthy in the show
Aaron Zamora
said on 19/May/16
He looked about 5'10. Is somewhere in the 5'10 range possible?
Editor Rob: I'm not sure he really would be that short.