Rudy Youngblood's Height
5ft 7 (170.2 cm)
American actor, known for films like Apocalypto and Wind Walkers.

Photos by PR Photos
You May Be Interested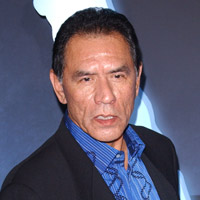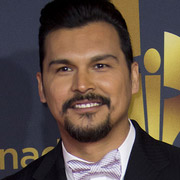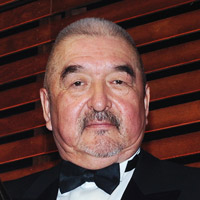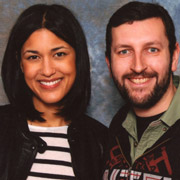 Add a Comment
23 comments
Average Guess (3 Votes)
5ft 7in (170.2cm)
Nik
said on 3/Jul/20
Maybe Rob should claim to be 6'0"!

Editor Rob
Always claim the height you measure barefoot :)
Nik
said on 27/Jan/20
It's amazing that he claimed to be 4 inches taller than he actually is! 👌
Realist
said on 13/Apr/17
I believe 5'7 but he doesn't look stocky 155 or 165 at the possible most.
karasu
said on 28/Aug/14
At any rate, Bruce Lee was 5'7" and could still whup some ass...LOL. Rudy was great in this role as the Maya at that time tended to be short and stocky. Most people that live in the jungle tend to be shorter.
kiel
said on 12/Oct/12
no, he was 5' 6''
Drew
said on 10/Oct/11
I worked with him a couple of years ago. He and I are the same height 5'7''. He did tell wardrobe that he was 5' 11'' though... :/
linke
said on 25/Jan/11
rob has he claimed 5'11?
[Editor Rob: i think it was on myspace]
crababal
said on 7/Nov/08
omg ignoranus people!! 5 ft 11 in??? incompetent people.. 5 ft 5 in - 5 ft 7 MAX! he is petite..shorter than gibson and about everyone else he is in pictures with..get a grib fan girls
TNTinCA
said on 21/Oct/08
Now I understand why Rob Trujillo looked so tall. I actually thought he was 6'4" due to the huge difference in height between him and the majority of the other actors.
Andrea
said on 19/Mar/08
5ft 7in seems about right,but he may be shorter. Im short so what a perfect match we would make. I really don't care how short or tall he is,he still sexy as hell!!!!
Andre
said on 25/Jan/08
Rob Trujillo looks 6 ft because hes looks so big in the pic because hes standing beside 5ft7 Rudy.
Anthony
said on 23/Jan/08
This guy looks no more than 5'7.
And Rob Trujilo isn't 6' IMO. I saw him with Alan Cumming at a Q & A sesion for "Tin Man" and he looked 5'11 at best, and was wearing Timberlands.
Andre
said on 23/Jan/08
No no, Rob, Gibson is 5ft8, maybe 5ft 8.5. add shoes 1 or 2 inch hed be 5ft 10.5 max. Now Rudy is 2.5 inch shorter which fits . Rudy is 5ft 8(maybe 1/2inch more) in shoes or lifts. Barefoot he might be just below 5ft 7. At the pic at the inspired event he wears lifts obviously.
Andre
said on 23/Jan/08
Rob why havent you posted my 2 last comments?
[Editor Rob: I did, they are below.]
Andre
said on 22/Jan/08
Click Here
this picture shows us the truth.. still i find he looked 180cm in Apocalypto, didn't he Rob?
I think
This Picture
shows better truth.
[Editor Rob: Some firmly believe Gibson is 5ft 8, so this guy is struggling to hit 5ft 6 and is adding 5 inches to his height, that'd be a new record...4 is bad enough!]
C.
said on 31/Dec/07
I think he's taller than 5'7", but shorter than 5'11" definitely. Maybe 5'8" or 5'9". It's hard to tell.
AshnarLynx
said on 29/Nov/07
I must say he didn't look exactly 180 cm to me in Apocalypto. But still he is taller than 170, that's for sure. Probably 175 to 177.
nuttyvik
said on 3/Aug/07
rudy states in his interviews he is 5ft 11
Does it matter?
said on 26/Jul/07
I think he is about 5'10" according to this pic
Click Here
.He stood next to Raoul Trujillo (he played Zero Wolf in the movie), who is supposed to be 6' tall. He looked about 2 inches shorter. What do ya'll think?
Nevertheless, Rudy is sooooooo fine! Yay, he is definitely gorgeous. I hope to see more of him on the screen! :D
[Editor Rob: he's shorter than mel gibson...]
Neisha
said on 6/Jul/07
I thought that Rudy was 180cm, Im a 180cm as well........
[Editor Rob: did anybody watch apocylapto? Nowhere near 5ft 11.]
Karwil
said on 30/Jun/07
Rudy also says in an interview on this site
Click Here
that he is 5'11"
[Editor Rob: acting is all about lying, and in that film he was superb at it...

he's also a master at stretching the truth about his height aswell!]
Anonymous
said on 16/Jun/07
It says on his myspace 5'11?