Sally Carman's Height
5ft 4 (162.6 cm)
English actress, best known for playing Abi Franklin in Coronation Street and Kelly on Shameless (UK). On her spotlight page she had measurements: "Height: 5'4" (162cm), Weight: 8st. 1lb. (51kg)"
You May Be Interested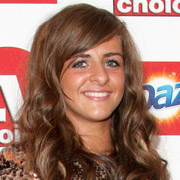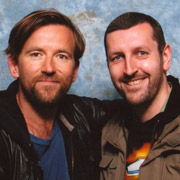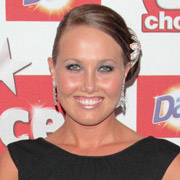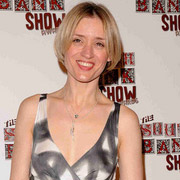 Add a Comment
22 comments
Average Guess (10 Votes)
5ft 4.35in (163.4cm)
Miss Sandy Cowell
said on 30/Nov/20
Sort that filthy restauranteur out, Abi, before he's notched even more young girls up on his bedpost AND ripped all the homeowners off! 😝
5ft4. 👱‍♀️💐🌹👍
Miss Sandy Cowell
said on 25/Feb/20
....which he did! 😝
The depths of depravity that awful restauranteur/businessman will sink to show no limits whatsoever.
Miss Sandy Cowell
said on 24/Feb/20
I'd recommend that Abi goes straight home and tells Kevin exactly what happened - before he hears another version of events.
5ft4. 😉💐
Miss Sandy Cowell
said on 28/Jan/20
Sally looked great in that sparkling black/gold minidress, and coupled with the black tights and high heels, she could easily be believed to be 5ft5 - shoeless.
I will go with 5ft4.5 this time round. 😁👍
Nik Ashton
said on 7/Dec/19
Look at ziss:
Click Here
Miss Sandy Cowell
said on 10/Nov/19
Hooray! The 2 Sallys have hugged and made up! What a great way to compare their heights!
5ft4. 😁👍👱‍♀️👱‍♀️
Nik Ashton
said on 4/Aug/19
She is so funny! 😂😂😂😂😂😂!
Nik
said on 3/Aug/19
It's great to know that she is honest and that she is from Mexborough too!
Miss Sandy Cowell
said on 2/Aug/19
Sally Carman and Sally Dynevor did a stretch together in prison, they're living in the same house now and Sally C has just had her hair cut into the same style as Sally D!
What's next? Each Sally gains or loses an inch a piece to make them the same height?
👱‍♀️🍵👱‍♀️🍵
5ft4.
Sandy Cowell
said on 21/Jan/19
The way that Abi looked after Sally in prison was admirable! Now that Sally's been released, the two have just bumped into each other, and after a reunion hug, you could definitely notice the 2+" height difference.
Abi, or Sally Carman, gets 5ft4.
Sandy Cowell
said on 19/Nov/18
Yes, Lee, I have noticed that Sally's Abi wears trainers and, as such, I have found it easier than ever to believe that she's 5ft4 instead of the 5ft3 I once thought she was.
That scene last week when she pinned Tracy (5ft6 Kate Ford) up against the wall showed a lot!
Littlelee168cm
said on 24/Aug/18
Sally Carmen always wears trainers and Kate heels the listings are accurate
Nik
said on 23/Aug/18
@ Sandy Cowell -That's very interesting! Assuming equal footwear Kate Ford must be 5'7" or Sally Carman must be 5'3"!
Sandy Cowell
said on 22/Aug/18
@ Nik - I would have believed up to three inches. There seemed more than the two inches there are supposed to be - but I didn't get a proper look at Sally's footwear!
Littlelee168cm
said on 22/Aug/18
Sally character is always in trainers and Kate always wears heels so there would be a difference. Kate is 5ft 6 as she has stated herself
Nik
said on 21/Aug/18
@ Sandy Cowell - That's very interesting! How much difference did you notice?
Sandy Cowell
said on 20/Aug/18
@ Nik - I have already compared the two and there's a noticeable difference!
(Sally Carman and Kate Ford).
Littlelee168cm
said on 19/Aug/18
Looks 2 inches shorter than the actor who plays her son seb who is listed five foot five and 3 inches shorter than Alan halsall who plays tyrone my guess is five three
Sandy Cowell
said on 17/Aug/18
Oh dear, silly me - I have omitted to mention that Sally was part of an amazing line-up of stars in the Paddy Considine film 'Tyranossaur'. The cast included Peter Mullan, Olivia Coleman and Eddie Marsen. Now is that impressive or what?
Nik
said on 17/Aug/18
I would love to see 'er compared to Kate Ford, maybe tonight we will!
Nik
said on 16/Aug/18
@ Sandy Cowell - Look who's here! It's nice to see that this interesting and funny actress has been given a page along with an accurate listing! I have got to admit I did once think that she was roughly an inch taller but having seen her recently compared to other members of the "Coronation Street" cast (autocorrect tried to change it to candy!) I think that she is close to 5'4"!
Cheers Sandy!
Sandy Cowell
said on 15/Aug/18
Wow! Thanks Rob!
My boyfriend came in the other day while I was watching 'Coronation Street' and said, "I know 'er! She was in 'Shameless'!"
Then I realised that she was considerably more famous than just for 'Coronation Street', and come to think, she did seem familiar to me as well, AND I had seen some unforgettable episodes of 'Shameless' with my boyfriend and they're well worth investing in in the future. The programme boasts an excellent cast, for sure, and it's gritty and very witty!
I've noticed that Sally is a noticeable chunk shorter than the actress who plays Tracy Barlow, Kate Ford, and she must be around 5ft7. I did think Sally was 5ft3, or should I say, I saw it written down and believed it, but as she has 5ft4 on her Spotlight page and Rob agrees, then I will go for that! 😊👍

Editor Rob
From what I've seen, I don't think her resume height of 5ft 4 is wrong, seems close to that.