Sammy Davis Jr's Height
5ft 3 ½ (161.3 cm)
American Actor and Singer, best remembered for roles in Ocean's 11, That's Dancing, Porgy and Bess, A Man Called Adam, Salt and Pepper and The Cannonball Run. He once described himself as
"Five foot six inches and 120 pounds"
[Mai Britt is] five feet seven in her stockings. I'm five feet six - and that's with everything that's standing on a chair.
-- June 1960
You May Be Interested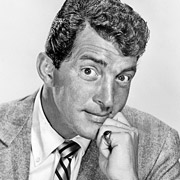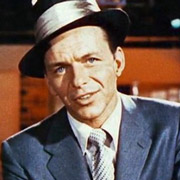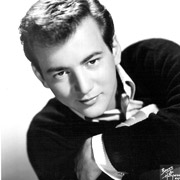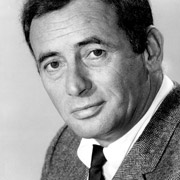 Add a Comment
29 comments
Average Guess (16 Votes)
5ft 2.39in (158.5cm)
Matt(182cm)
said on 12/Aug/20
Big Rob, I have an Interesting find! Sammy comparing shoeless heights with Dick Cavett at 2:00 (height conversation begins at 0:40)
Click Here
What would you give Cavett? I would say there's barely an inch between them

Editor Rob
In newspapers he did get described at figures like 5ft 6 and 3/4. I'd have thought he was around 5ft 6, Sammy holds up quite well there.
diavolo
said on 21/Mar/20
Sammy wore 2-inch Cuban heels on I Dream of Jeannie, and looked shorter than 5'4" Barbara Eden, who wore her Jeannie slippers with small heels.
truthteller25
said on 15/Dec/19
He was 5'2.5 I bet kevin Hart wouldve been an inch taller than him.
Arch Stanton
said on 7/Nov/18
This guy was way more talented as a singer than Dean and Frank. Talented actor to boot. If you see the old Vegas photos Sammy couldn't have been anything over 5 ft 3 range.
handsomeblackbrady1953
said on 14/May/18
My father told me when I was a boy that Sammy was Hollywood's fastest draw,and without Tinseltown's racism,he could have been a cowboy star.I think he was five-two-and-one-half or five-three,and his wives were much taller than he.
Ian C.
said on 24/Feb/18
No, James, smoking does not make anybody short, although it does make quite a few people dead. (Including Sammy Davis Jr.) Genes and sometimes starvation in early life make people short.
An interesting question is, Did Sammy's smoking improve his voice? This is not such a fatuous question as you might think. Nat King Cole, who was a heavy smoker (and dead at forty-four from lung cancer), believed that smoking gave him another octave in the bass register. Frank Sinatra and Dean Martin were both heavy smokers. I have seen an interview with a man (whose name I have since forgotten) who made his living as the voice-over guy in movie trailers who claimed that his deep, soothing voice was the result of smoking and drinking whisky. Could be.
I smoked myself for about seventeen years in middle age (because I have sometimes been less than wise in my choices) and it did seem to deepen and strengthen my voice.
StraightGate
said on 3/Nov/17
Sammy could be no taller than 5'2". I saw him on an old "Rifleman" today and the tiny actor playing the son, Mark, was considerably taller than he.
Arch Stanton
said on 16/Mar/17
Yes, Sammy was so talented and charismatic that you don't think of him as having a serious disability, blind in one eye. Black and dead short, you've got to admire his spirit and how he lived his life.
James
said on 17/Jan/17
I read he was 5'2" and smoking made him short.
Josh jeffords
said on 10/Oct/16
Sammy was amazing could do it all and at under 5 6.
He was a great singer actor and quick draw holder.
He was very funny too.
Ian C.
said on 6/Jun/16
Davis had talent to burn, and I say he could sing as well as Sinatra. He succeeded in spite of two handicaps. He was Black, which would have been a major obstacle to mainstream show business success in the fifties, and he was small. (He also had only one eye, but he could fake having two without too much trouble.) If you had asked him which was the bigger handicap, which would he have chosen? Almost certainly being Black. They don't refuse to serve short guys at lunch counters, or always find them not guilty in criminal trials in the South.
SHORTY
said on 6/Jun/15
In the "celebs my height" section he is listed in the female search under 5'3.5".
[Editor Rob: I have assigned Sammy his proper sex now :)]
Arch Stanton
said on 1/Mar/15
A Man Called Adam is really an excellent performance by him, I'd send the DVD to you Rob if I could but you'd probably not be happy giving your address as I might tell G :-)
[Editor Rob: I don't really mind about that, I'm sure I gave it to him anyway!

It's like tradesmen - the guy's who put their home phone number on their van are from experience the type of guy's who are more trustworthy or easier to deal with than the guy with just a mobile number or 2 on his van ;)
]
Arch Stanton
said on 24/Feb/15
Rob can you add a photo and films like Porgy and Bess, A Man Called Adam, and Salt and Pepper.
Arch Stanton
said on 21/Feb/15
Rob can you add a photo and films like Porgy and Bess, A Man Called Adam, and Salt and Pepper.
Spot on I think. Definitely shorter than Louis Armstrong.
dayasiss
said on 1/Mar/14
5'3" is pretty close on Sammy Davis Jr. He was a Great Actor
Brad
said on 19/Aug/13
5' 4" peak. Vegas' greatest performer.
richinkle
said on 17/Jan/12
In a 1970 episode of "Here's Lucy", even wearing lifts, Sammy Davis Jr. is a good 4" shorter than Lucille Ball, who was 59 at the time, and stood just over 5'-7".
Ian Fawn-Meade
said on 16/Dec/10
Hired him for a week to open the night club of a London Park Lane hotel. He was tiny, totally dominated the packed audiences, and only wanted tall blondes sent up. They loved him because (they told me)his sexual interest was totally into oral. Anyone want to guess why?
Pete
said on 7/Apr/08
I stood next to him in line, at the then Burbank Airport (1958) and I would guess him at no more than 5'3. Also, he may have had lifts. But, he was a fantastic entertainer.
Anthony
said on 16/Oct/07
5'3.5 looks right for Sammy. He was a class act who as Brad said never gave less than his all. Shame there aren't more performers like him and his friends these days.
glenn
said on 9/Jun/07
he was really sweet.friendly.
Kris
said on 9/Jun/07
Glenn, you met him, really? What was he like?
Brad
said on 23/Mar/07
Saw him bring it on at the Desert Inn late in his career....the guy gave 110%.
Mr. R
said on 7/May/06
This is right. My absolute favorite entertainer of all time, and he is also my neighbor across the street at Forest Lawn Cemetary!
TJ
said on 4/May/06
Tiny little squeeky guy?? There was nothing squeeky about him. He had a great voice.
Glenn
said on 4/May/06
5-3 is correct.I met him when I 10.my mother was taller!
Frank2
said on 4/May/06
Sammy was 5'3".
ForensicNYC
said on 3/May/06
He was the smallest of the "RAT PACK". In those days (or rather, that era) nobody gave a hoot about height! These days 2" can be a huge factor!! At around 5'4", He got the Voice and he got the girls...a real CANDY MAN!