Sarah Parish's Height
5ft 7 ¾ (172.1 cm)
English Actress best known for appearing on TV series Cutting It. In film she can be seen in The Holiday and The Wedding Gift. On her Spotlight Casting page she is listed as being
"5ft 8 (172cm)"
and weight
"9st 7lbs (60kg)"
. In this photo sarah had around 2-2.25 inch more footwear than me.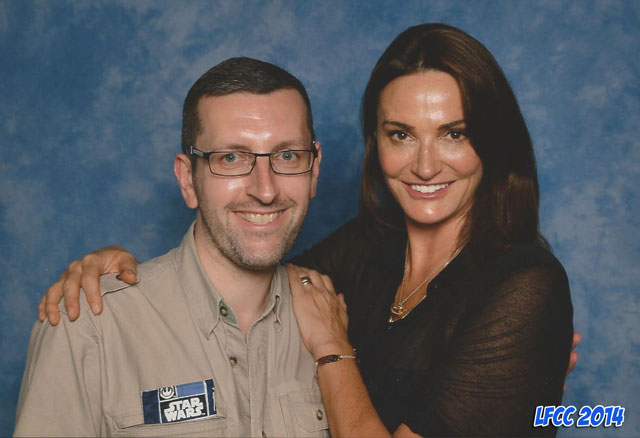 5ft 8 Rob and Sarah @ LFCC 2014
I'm really tall and I used slouch and think it was really uncool to stand up straight – now I wish I hadn't been quite so dumb!
I like Roland Mouret and Diane von Furstenberg because they make clothes for women with a shape, which, if you are quite tall - I'm five foot nine - does help.
You May Be Interested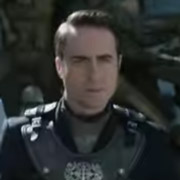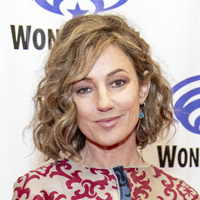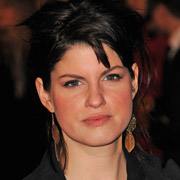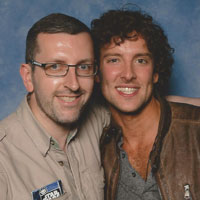 Add a Comment
24 comments
Average Guess (14 Votes)
5ft 7.73in (172cm)
Nik
said on 8/May/20
Maybe I'm really tall too, Sarah and my good self could be height twins!
Nik
said on 9/Feb/20
It's interesting that she considers herself to be really tall!
Iman Ahmad
said on 15/Sep/19
I Guess She Is 171,5 cm Barefoot , She Is 171,5 cm Barefoot , A Lovely Woman ,
Iman Ahmad
said on 15/Sep/19
I Guess She Is 171,5 cm Barefoot , She Is 171,5 cm Barefoot , A Lovely Woman ,
Nik
said on 23/Jan/19
@ Christian 6'5 3/8" - Thanks!
Christian 6'5 3/8"
said on 22/Jan/19
@Nik
I agree, she looks just 5'7", maybe 5'7.25" at the very most.
Conan
said on 24/Apr/18
I'm 5 ft 9 7/8 in (177.6 cm) on barefoot in the morning. I think she is shorter than me 2 1/4 in (5.5 cm). so I give her at 5 ft 7 3/4 in (172.1 cm)
Nik
said on 31/Jan/18
@ Sandy Cowell
I am not sure to be honest, there is no way she is anyway near 5'10", never mind 6'0"! For me Sarah is nearer 5'7" to be honest and I am thinking that the 172 cm could be a morning measurement!
Nevertheless she looks good in the photograph and she has a very nice surname!
Also I could often hear the sound of ladies' high heels on the road where I used to live when the owner walked home! I can near then now!
Cheers!
Sandy Cowell
said on 29/Jan/18
@ Nik - How on Earth can Sarah have passed herself off as 6ft?No, nay, never could she be even 5ft10! She can have 5ft7.5 from me!
There was a time not so long ago that she was in practically everything, if you get my meaning, and I really should have taken her height in by now, but women wear high heels, and she certainly does! I can hear them as we speak!
6foot? Pah! 😲
Nik
said on 28/Jan/18
I struggle to see Sarah being this tall to be honest!
Bobby
said on 27/Jan/18
Looking 5'10 with the footwear advantage.
even
said on 27/Jul/17
5 foot 8 , 130 pounds . she is slightly shorter than rob .
Christian-196.5cm (6ft5 3/8)
said on 30/Jun/17
@heelshealheight
Can't believe this woman had the nerve to claim 6ft one time.
heelshealheight
said on 3/Feb/17
Rob, don't blame her for claiming she's a 6-footer. Since so many small and average-height women are claiming to be as tall as her and almost 100% of them are less than 5ft2/5ft3, I really have no issue if Sarah upgrades herself to 6ft. People appear to apply their own 'measurements' these days.. Just let them live their illusion (or perhaps delusion, in this case..). I'm sure many of these folks are not particularly pleased with your site as you've downright refuted their ludicrous height claims..;-)
Editor Rob: I'd forgotten about that old 6ft mention or description.
Anna26
said on 30/Jan/17
Look about right.
Bishop
said on 30/Mar/15
How tall in the heels above, Rob?
[Editor Rob: in that photo in those heels she'd measure probably a fraction above 5ft 11. In person I saw her, she isn't over 5ft 8.]
SpaceLove
said on 12/Apr/09
I get the impression Sarah really likes being tall, so may tend to embellish her a height a little by rounding up to a height an inch or two taller than she actually is. I'd say she was a strong 5'8 - 5'8.5.
Dave
said on 11/Apr/09
I am sure she once claimed to be 5ft 10. She said in an interview in a tv supplement that she was in to ballet dancing but at 5ft 10 she was too tall. Anybody else read it?
Editor Rob
said on 25/Feb/07
In today's You Magazine "I'm five foot nine".
Myrthe
said on 7/Jan/06
hmmm yes, nice you found the quote on my site while I couldn't find it... I agree that it's a rather vague interview. I also noticed that in Much Ado she is clearly a lot smaller than Damian Lewis, who is in fact 6ft. I'll change it on the site....Cheers, M
Myrthe
said on 5/Jan/06
On my Sarah fansite (see above) I've given her height as 183 because somewhere in an interview she said something like: it's not great being 6feet and ...(and then she says something about how her state of mind was, I think) BTW: Great to see someone actually found the site!(Spread the word, please :) Have you signed the guestbook, yet?? ( I know, you haven't)
[Editor Rob: yes, the interview is on your site with that quote, "There are people who must work with that director and must go to the Almeida. I seem to pootle along just doing the things I want to do. I don't like to scalp-hunt. I have to feel comfortable doing things or I'll just buckle - and there's nothing worse than a 6ft, low-voiced, undercompetent person."

She could be talking about some 'director'...I dunno, the interview wasn't that clear...in any case I'd probably say 171-2cm might be closer...]
absent
said on 24/Dec/05
Wow, I've just realized this site gives her height as 183 cm!
http://www.sarahparish.nl/sarahfacts.html
absent
said on 24/Dec/05
What about the other Cutting it actors? I know Amanda Holden is listed at 163 cm at IMDB. Angela Griffin gave her height as 5 ft 8 in in mirror when they had an article about her slimming down after the birth of her baby.
[Editor Rob: yes, griffin is very close to parish, I think her 5ft 8 is right...

Holden, I've not really checked but Les Dennis - I remember an episode of family fortunes where he was beside a big fella and stated his height as 5ft 9.]
terri
said on 19/Nov/05
sarah used to live in a caravan in heysham borrans lane caravan site owned by mr j robb she used to borrow cigs from me and had a boy friend called garry who was playing shakespear at williamsons park!! she had a dog called billy and he was good at tricks!! she is a lovely person and proberbly the nicest person you will ever meet!!!