Shilpa Shetty's Height
5ft 8 ½ (174 cm)
Indian Actress. In the Telegraph (31/7/08) she is quoted giving her height:
"I am five feet eight-and-a-half inches tall"
, and in
The Guardian
in 2007 said
"I fell into acting only because, at 5ft 8in, I was told I wasn't tall enough for the catwalk."
In
2015
she mentioned her weight, saying
"I weigh 59 kilos [130 pounds] and by lifting my whole body [in a yoga move], I'm actually lifting 50 kilos"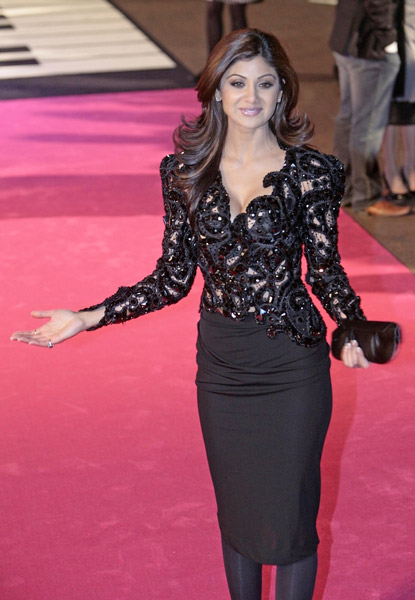 Photo by PR Photos
I am five feet eight-and-a-half inches tall and my measurements are 34-24-37.
-- Indian Telegraph, 2008
You May Be Interested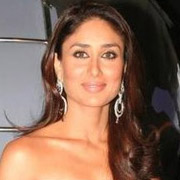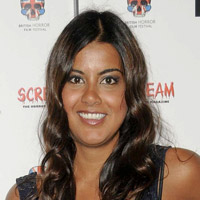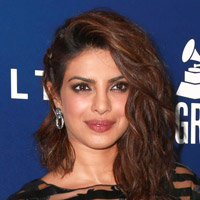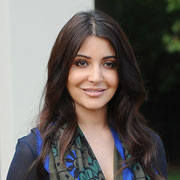 Add a Comment
48 comments
Average Guess (45 Votes)
5ft 7.91in (172.5cm)
Moriarty
said on 22/Jul/20
She is 5,10 atleast.
Rojina
said on 27/Nov/19
Raju-WHAT planet are you on???? Malaika Arora Khan is around 5"2 or 5"3.
Shilpa seems to be upgraded from 5"7...
afzal
said on 1/May/19
174 is out of mind she is 168
afzal
said on 7/Apr/19
Nothing over 168 cm salman khan is half inch tall from her
Debojit
said on 26/May/18
Shilpa Shetty is 5'7" - 5'8" not more than that
raju
said on 16/Jan/18
Hardy kareena is 5ft 2 as she is taller than malaika but her sister karishma is 5ft or half an inch more than 5ft
Hardy
said on 16/Jan/18
Raju than what about kareena 5 ft??
raju
said on 11/Jan/18
Hardy, she could be 5ft or less since my classmate reaches below my shoulder.Malaika and my classmate is of the same height in the photo. In this video shilpa is 1 inch taller than Tiger shroff
Click Here
but she is wearing these heels
Click Here
shroff listed here 5ft 9 is wrong he could be 5ft 6 or 5ft 7 because the villain in movie ranjha vikram singh is 2 or 3 inch taller than him.Here is the photo
Click Here
.This guy ranjha vikram singh wears heavy lifts himself .Here he is standing next to mike tyson.
Click Here
Shilpa can be less tahn 5ft 4.5 as well
Hardy
said on 6/Jan/18
Raju if malaika is 5ft than no actress is 5ft 8 inch tall
raju
said on 3/Jan/18
An inch shorter in that photo than freida pinto who is listed as 5ft 5 .
raju
said on 3/Jan/18
5ft 4.5 is her real height and her sister is 5ft 2.5 because she is not much taller than 5ft malaika and the difference is around 4 to 5 inches between them.Seen malaika with my College class mate.
rachit
said on 24/Jul/17
she has very big hands and size of her foot is 11,bigger than me as well
LM10-196 cm(6'5'')
said on 18/Jan/17
Her real height is 5'5.5''
Bava
said on 24/Sep/16
She is not that tall might be like Aishwarya rai . You can see her wearing monstrous heels.
Pious Satan
said on 7/Aug/16
5'8" seems correct rather than 5'8.5"
heightchecker34
said on 5/Aug/16
Hard to tell, in my opinion she is maybe a weak 5'8, however she can look in the same range as other tall female bollywood actresses such as Sushmita Sen. So I can see 5'8-5'8.5 being most realistic. Good listing and still a gorgeous woman at 41!
John
said on 5/Jan/16
Definately no more than 5'7
Dali
said on 19/Nov/15
Anushka Shetty is, to directly quote her - 'almost 5.8' as she has said numerous times on numerous Telugu TV shows.
ArjunaKorale
said on 3/Oct/15
Thanks for the pic, Rob.
ArjunaKorale
said on 14/Mar/15
Shilpa is a tall (& v attractive) Hindi actress at around 5 ft 8 or 5 ft 8.5 inches tall (pretty good height for any woman in general, let alone an Indian one!). Rob, can we please have a full length pic (sorry for being demanding) of the lady & her willowy body.
tiny
said on 7/Apr/14
@tallbunt: agree with you....the bunt girls are all tall and well built and the women in this community average about 5'6" & 60 kgs. So there are plenty of girls who are 5'9" and above amongst them. The most notable girls are Anushka Shetty (Actress - 5'10" & 78 kgs), Mamata Poojary (Sportswoman - 5'10" & 85 kgs), Ashwini Akkunji (Athlete - 5'9" & 70 kgs) & Lakshmi Rai (Actress - 5'9" & 68 kgs)
nona
said on 26/Feb/14
Shilpa Shetty at only 5'7" & 65 kgs is quite tiny compared to the Telugu Actress Anushka Shetty who is 5'10" & 75 kgs. But both these women have gorgeous figures with tiny waists leading to huge hips.
Ss
said on 26/Oct/13
She is not more than 5-8...so short compared to deepika or diana
tallbunt
said on 12/Jul/13
Aishwarya Rai - 5'6"& 60 kgs, Shilpa Shetty - 5'8" & 65 kgs, Shamita Shetty - 5'5" & 60 kgs, Anushka Shetty - 5'10" & 78 kgs, Lakshmi Rai - 5'9" & 66 kgs. All these actresses belong to the Bunt Community of South India where the women are pretty tall & well built when compared to the rest of India.
nona
said on 9/Jul/13
Shilpa Shetty likes exagerrating her height. As mentioned by Simi she isnt more than 5'6". just looks taller cos of the killer body she has. I would put her at 5'6" & 60 kgs
hhh
said on 15/Apr/13
Days are gone when shilpa was tallest actress now there are many taller than her like katrina , deepika,diana
simi
said on 23/Feb/13
what??...she is 5'6"
henry
said on 22/Nov/11
I think she is the tallest actress in bollywood
Vinn
said on 27/Oct/11
SAJ says on 27/Aug/11
I think shilpa height 5'10 i guess, she is tall.
you are crazy she is defintly no 5'10
anon
said on 21/Oct/11
Rani Mukherjee is 4'10". She along with Riya Sen who is also 4'10" are the shortest female actors in Bolllywood. Atleast Rani is well built despite being short and weighs abt 52 kgs but Riya is tiny and must weigh only 40 kgs
Nadia
said on 23/Sep/11
Actully i can not guess the height of any actress and actor. Because the camera shows the height high than reall height, and the important question is about Rani Mukarji's height. Can u guess guys?
SAJ
said on 27/Aug/11
I think shilpa height 5'10 i guess, she is tall.
anon
said on 25/Jul/11
Shilpa's height mght be debatable but the fact that she has the best body in Hindi Cinema is absolutely true. Her small waist which widens out into those curvy hips are just amazing. Check out the IIFA awards to see what I am talking abt
Dost
said on 16/Jul/11
You guys must be blind. I've watched that song like 100 times (not by choice) and Shilpa is clearly shorter. The only one who looks equal to SRK in that song is Tabu. Shilpa was in flats though.
Click Here
- around two minutes!
boy
said on 14/Jul/11
CAN ANY ONE POST PICTURES
Someone
said on 13/Jul/11
I agree with Me, she did look taller than Shahrukh Khan in the song from Om Shanti Om.
Dost
said on 14/May/11
I will soon post the pic where Shilpa fell short of the 5-10 Pooja Batra.
Dost
said on 14/May/11
@Me, watch the song again - she was actually two inches SHORTER than him in the song.
Me
said on 12/May/11
I think she's 5 ft 10 because in the song Deewangi Deewangi from Om Shanti Om, she was 2 inches taller than Shahrukh Khan when he is only 5 ft 8.
Dost
said on 2/May/11
Shilpa is 5-8 max.
Shorter than Katrina Kaif (Apne)
Shorter than Tabu (Tarkeib and Himmat)
Shorter than Sushmita Sen (various pics)
Way shorter than Pooja Batra (Iosis spa launch)
Taller than Lara Dutta
Taller than Bipasha Basu
KT
said on 1/Apr/11
Click Here
****s.com/pictures/bollywood/view/3642/Dhadkan.html
I think this listing is wrong.. Akshay Kumar (The guy in the picture) is only 5'10-5'11, yet he's 5 inches taller than her.
She's probably 5'7.
anon
said on 23/Mar/11
Would put Shilpa Shetty at 5'7" & about 60 kgs. She has got the slimmest waist amongst all Indian actresses, must be just 22" and this coupled with her wide hips gives her one of the best figures
Shaun
said on 14/Feb/11
I believed she was 5'10". Stunningly beautiful though but I think she knows it...
Anonymous
said on 14/Jan/11
Shilpa Shetty is 5'8" & 62 kgs whereas he rsister Shamita is 5'5" & 62 kgs
heart catcher
said on 8/Jan/11
my height is 5ft 7 in.. I m a 20 year old boy. Am i tall? Or want to grow taller?
tukhor
said on 3/Jan/11
She is 5'8.5" i don't think so
She is around 5'6.5"
Bollywood actors & Actress are not true about there height
SAK
said on 15/Dec/10
Anonymous says on 15/Dec/10
I think she is around 5'7 at best. She was strikingly shorter than Karminder Kaur and Shweta Menon in the movie 'Prithvi'.
-------------------------------------------------------------------------
No way is she 5ft7, she is a definate 5ft8.
Anonymous
said on 15/Dec/10
I think she is around 5'7 at best. She was strikingly shorter than Karminder Kaur and Shweta Menon in the movie 'Prithvi'.