Italian actress, known for playing Lucia on The White Lotus and Elisa Russo on DOC - Nelle tue mani. On her E-Talenta casting page, she had herself listed
"Altezza 165 cm"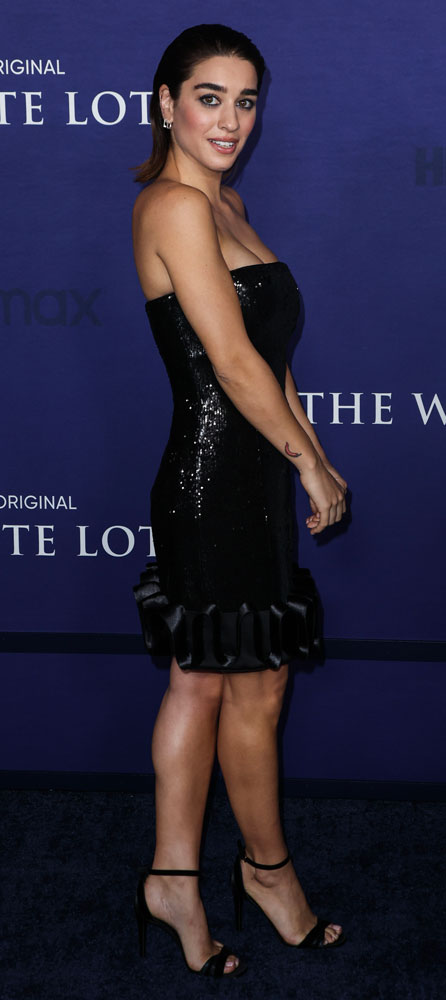 Photo © imagepressagency / DepositPhotos
Gerald S
said on 1/Mar/23
Rob, how about a page for Luca Zingaretti (Inspector Montalbano & Perez) at 5'7"?
We seem to be lacking Italian actors, especially compared to our listed Italian actresses. Like Simona Tabasco, you could mention Zingaretti's E-Talenta listing, his being 170 cm.
Click Here
Gerald S
said on 23/Feb/23
I bet Tabasco will play a substantial role in a James Bond film one day, even though she would be one of the shortest ever actresses in a James Bond film. Her exquisite performance in The White Lotus has really opened the gates for her.
Yet the question still stands, why does she claim 165cm? I would have thought claiming anything over 160cm would be pushing it for her.
Gerald S
said on 18/Feb/23
Rob, could Tabasco maybe get 5'2.25"?
She does look 5'2ish quite often.
Please see her in these photos:
Looking shorter than 5'2.5" Sabrina Impacciatore:
Click Here
Looking on par with Haley Lu Richardson:
Click Here

Editor Rob
2.5 is about the highest I felt she could look, but a flat 5ft 2 I wasn't sure about.
Andrea
said on 31/Jan/23
Considering that I doubt Marco is even a full 5'10 (let alone 180cm), you can see how even 5'2.5 could be generous for her!
Btw, Rob, even though I know that agencies' listings generally come from the actors themselves, I always hope it's not the case when there is such a big inflation... In Simona's case, she really claims 165 here!!
Click Here
(she says that his brother is 185 and she is 20cms shorter than him)

Editor Rob
Yeah, her claim really is hard to swallow.
Sinclair
said on 12/Dec/22
Rob, how tall does Tabasco look in the below photo?
Click Here
Luca Zingaretti is listed as 170cm on E-Talenta, Marco d'Amore as 180cm, if that helps.
Andrea
said on 4/Dec/22
Actually from having another look, I now wouldn't go over this and it wouldn't be surprise me if she was nearer 5'2 flat!
Andrea
said on 2/Dec/22
5'3 is what I'd have said was possible, but 5'2.5 is possible as well I guess... Definitely nowhere near her agency's listing (
Click Here
), let alone the 168 she gets listed at on Google!