Timothy Carey's Height
6ft 3 ¾ (192.4 cm)
American actor best remembered for roles in films such as The Killing, The Killing of a Chinese Bookie, Paths of Glory, Bayou and One Eyed Jacks.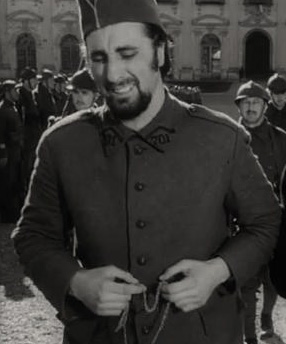 Add a Comment
14 comments
Average Guess (2 Votes)
6ft 4.13in (193.4cm)
Tall Sam
said on 26/Aug/19
Rob, I don't see how this guy would be 6'3.75" as you've downgraded Sterling Hayden to 6'4" as there was probably a good inch between them in The Killing. Of course, I think Hayden was not as low as 6'4" despite claiming it.

Editor Rob
Maybe carey could be nearer 6ft 3, it's been a while since I seen anything with him in it.
Rampage(-_-_-)Clover
said on 30/Oct/16
He'd have made a good Joe Cabot. Even when he was older he looked like a Class A whackjob and his height definitely would have helped
Jim
said on 15/Sep/16
Steve you are spot on. But when Carey worked with a strong director like Stanley Kubrick then he could be very memorable in a good way. I'm not sure if Kubrick sat on him, but Marlon Brando allegedly stabbed him with a pen off camera while directing him in "One Eyed Jacks".
Steve
said on 7/May/15
Carey had to be sat on, otherwise he'd overact to the point it became ridiculous. He's absolutely dreadful in Crime Wave. He snarls, clenches his teeth and ends up spoiling every scene he's in. He makes colossal ham Joseph Wiseman appear like a method actor.
Carey looked at least 6'3" and could have been taller.
Sam
said on 27/Apr/15
Yeah, Tarantino passed on Carey because he thought he was unstable, but it turned out Lawrence Tierney was probably an even more unreliable investment. Tierney and Chris Penn really pulled off the father-son crime dynasty and looked related, Carey would have needed a different actor as his son!
louise2002
said on 24/Apr/15
wow....male actors from old generation was pretty tall!!! Why people say the younger generations taller, when in the past average male height was 185, naw only 173-175?
... marilyn monroe was 166 & looks so small) like she was is only 157cm... or audrey hepburn...
Rampage(-_-_-)Clover
said on 22/Apr/15
He auditioned for the part of Joe Cabot in Reservoir Dogs
Sam
said on 21/Apr/15
I think you could argue 3-4 cm shorter than Hayden from that scene.
Jeff C
said on 20/Apr/15
He was also in East of Eden. Very intimidating character, this listing seems about right.
Jim
said on 20/Apr/15
I stood a few feet away from him at a film festival about four decades ago, and I'd say this height is correct. And he was just as memorable in person as he was on screen. A truly fearless actor who left us some unforgettable performances.
Rampage(-_-_-)Clover
said on 20/Apr/15
Nice! Another weak 6ft4 inductee
Arch Stanton
said on 20/Apr/15
The difference between Carey and Hayden is about the same as Rock Hudson and John Wayne in The Undefeated.
Arch Stanton
said on 20/Apr/15
Thanks Rob, the photo isn't showing though. Spot on I think, agreed Sam? Looked about 4cm shorter than Sterling Hayden in that ranch scene in The Killing and you got a good look at them too. That's the only still I can find
Click Here
Not quite 6'4".
Sam
said on 20/Apr/15
Yes! Was this from me suggesting him ages ago? I'd say he had a pretty good bid to be the most unsettling thing to pop onto screens in the 1950s. Good listing too, I think he looks very near the 6'4" mark. A bit over an inch under Sterling Hayden in The Killing is believable.
[Editor Rob: well Arch reminded me of him and I think he was a good actor worth an entry.]