Trey Parker's Height
6ft 0 (182.9 cm)
American animator, actor, director, best known for South Park, Team America: World Police, Orgazmo and Baseketball.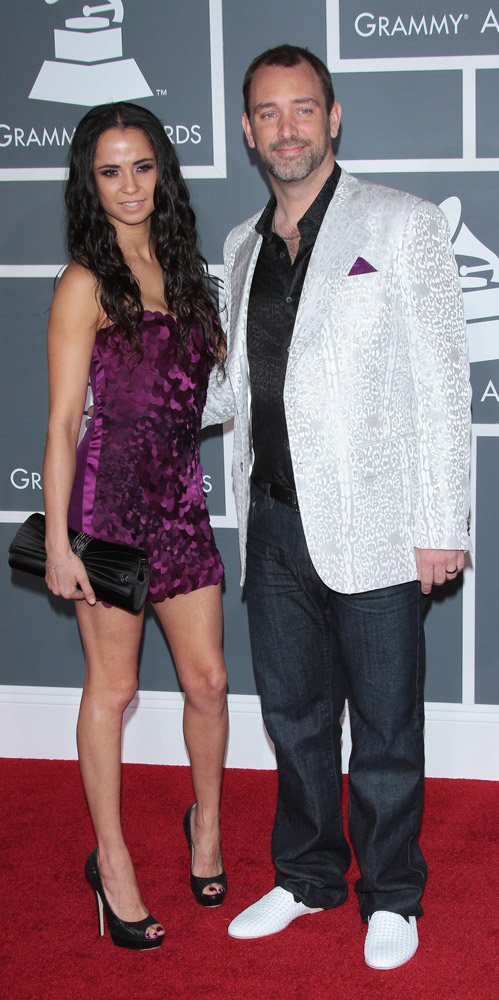 Matt Stone and Trey Parker
Photos by PR Photos
Add a Comment
38 comments
Average Guess (14 Votes)
6ft 0.04in (183cm)
Miss Sandy Cowell
said on 19/Oct/20
🎁😆🎈🎂 Happy Birthday Trey! 🎂🎈😆🎁
Many Happy Returns to Trey Parker of 'South Park' fame on his 51st Birthday. This guy's a genius, and it's amazing what you can actually learn watching 'South Park'. He writes lovely, catchy music as well with partner Matt Stone and his shows are SUCH a hoot!
6ft 😁👍📺😂🤣💨
🎁😆🎈🎂🎁😆🎈🎂🎁😆🎈🎂🎁😆🎈🎂
Visitor
said on 21/Dec/19
Looking at especially the older (even from the 90's) appearances in their own little film bits, talk shows etc., it's hard to say in absolutes how tall Parker is. However, Stone looked clearly taller every single time. Also every single time Stone is in Converse or whatever, basically no shoes and Parker is wearing some (often weird) bulky things, sometimes basically that it's flat out "wearing heels", not even trying to conceal it. Not sure if that's an inside joke or whatever it is. Even the profile pic here, look at Stone's shoes, as flat and low as they come and they HAVE no heel. Parker's on the other hand, you can't tell.
Anyway, I guess the conclusion is that... Stone is taller than Parker. It would actually be easier IMO to try to pinpoint Stone, exactly because he basically always wears the same, very low, type of shoe. If you spot that, you'll also spot that he's still always taller than the whoever other guy wearing dress shoes with a 1" outer heel.
Crab
said on 29/Oct/19
This guy is a strong 6ft for sure. Matt Stone quite often looks a fair bit taller but I think Trey's ty posture + Matt's (old) afro makes it appear as though there's a bigger difference, I think they're pretty close. I reckon Matt is in the 6ft 1 range.
Trey 6ft 0 1/4in
Matt 6ft 1
Miss Sandy Cowell
said on 19/Oct/19
🎁🎂 Happy 5️⃣0️⃣th Birthday Trey! 🎂🎁
Wishing the cartoonist co-responsible for making me laugh like no others a fantastic BIG 5-0!
Have the funniest most flatulent Birthday EVER! 🤣💨
6ft. 📺 Stan, Kyle, Cartman and Kenny verified this info for me when I found them in my loft one evening looking for their underpants, but as usual, the garments had been nabbed by the Underpants Gnomes!
🎁🎂🤣💨🎁🎂🤣💨🎁🎂🤣💨🎁🎂🤣💨
Miss Sandy Cowell
said on 18/Sep/19
My boyfriend and I look for funny names on the credits after films. With the responsibility of 'South Park', Trey has the World at his oyster to make them up! Remember spinster teacher Ms Chokesondick? Well, my boyfriend texted me today, having found a real-life funny name. It was Suxmandic! It really made his day! 😯
Funny guy Trey gets 6ft.
Sandy Cowell
said on 20/Feb/19
Late this evening, my boyfriend and I were having a comical texting slanging match and he called me 'a silly goose'! Over what I'm not going to say as it's extremely rude, but I wrote back stating that I hadn't heard that term used since South Park's caring, sharing, animal-loving character, Big Gay Al, was leading the boys cub scouts' meetings and calling anyone who was misbehaving 'a silly goose'! The boys quickly grew used to it, and while on the way to a cub scouts' meeting driven by Stan's Dad, Stan called Kyle (I think, but it might have been Cartman) a silly goose. Stan's horrified father told him off and said to his son, "You call him an @rsehole like everyone else!"
As for Trey's height, I still remember the day I found out that he was 6ft tall and how surprised I was. He was one of the first celebs I commented on in October 2016, which was my first full month of visiting the site, well, every day! It was new and exciting for me you see - and now it's even more so! The stars are pictured in the index department, which wasn't the case in 2016, often jogging a memory or two, and I have discovered a great many bonus features of this website that I didn't have so much as an inkling about back then. There are pages covering different programmes, the more popular TV serials like Soap operas and even pages for names, where you can find out the heights of people with the same name, and that includes the name's average height.
No, it's never boring here, and the fellow visitors are friendly and easy to get along with. I just wish that a website like this had been available for my worried brother when he was a lad, if only to put his mind at rest and that boys can and do grow well into their late teens and beyond. He did!
This is one of the most helpful websites on the internet. I used to have to go through magazines before when I wanted to know a celebrity height, and I ended up with piles of the things, but at least I got to learn various bits and bobs about the stars.....
I can't see Trey having lost any height in nearly 2 years and 5 months, so he gets another 6ft from me again!
🦆🕊️😂😊😀😆🤣💨🕊️🦆
Victor Malmstr?m
said on 21/Sep/18
Click Here
its strange in this interview with jimmy kimmel he looks to have 1 inch on jimmy. i think 184 could be very possible
Victor Malmstr?m
said on 21/Sep/18
i believe he can be somwehere beetween 182-184,5. I can believe he is a very legit 6 footer. maybe 184 isnt impossible? Sometimes there doesnt look mutch beetween him and stone and other times it looks like 5 cm. 6 foot is a maybe the best listing either that or a small fraction over
Sandy Cowell
said on 13/Aug/18
He's 6ft tall!
🎼 It's easy Mmkay! 🎵🎶
Anonymous
said on 8/Jan/18
I get why Matt doesn't have a page. He's tricky to pin down. In photos Matt can range from being only slightly taller than Trey to what looks like two inches. Also, his ridiculous poofy hair in the 90s always threw you off. So I guess six one and a half is my guess for Matt, but it's not super informed.
Trey was a solid six footer when he was younger, there's no question. While I doubt he's dropped much actual height (he's only 48), his posture's taken a huge hit over the years. He's almost always hunched now. He even comments on it in a South Park commentary that he's become pretty sluggish due to age and gaining weight. So it makes sense he's not always standing tall.
MrTBlack
said on 4/Jan/18
Hey Rob I know this question has nothing to do with height but Treys had a listing for over 10 years and Matt Stone doesn't have a page. We should add him don't you think?
Paul NS (6ft0.5)
said on 3/Jan/18
Trey does seem like a 6 footer with sloppy posture. Matt I'm fairly sure is over 6ft1 flat.
Johan
said on 13/Oct/16
Well following those links from Henrik helps alot. They are both standing next to 5'10" listed Daniel Craig and Stone looks 3 in taller. Parker looks a bit over 1 in taller.
So Stone is probably 6'1" -6'1.25" and Parker I would guess being 5'11.5"-5'11.75". A smidge under 6' but then his posture is all over the place.
Sandy Cowell
said on 12/Oct/16
The only time I have seen Trey Parker is when he is giving one of those hilarious introductions with Matt Stone to an episode of 'South Park', so how tall he was never crossed my mind. I believe they were sitting down for the intro, which didn't exactly help! So I have learnt something today that would never in a million years have occurred to me! Trey Parker is a 6 footer!
Jon
said on 15/Jul/16
I met Trey a few months ago and he looked about 4 inches taller than me. I'm 5'7. I'd say Trey is about 5'11
A6'1Guy
said on 15/Nov/14
Henrik, the second picture does not back up what you said, Trey looks taller here, I see a 1 inch difference, most likely standing at a higher level though. Not a very good picture for a height comparison.
SaveUsY2J
said on 5/Oct/14
Matt Stone needs a page I think. Could be close to 6'2".
MrTBlack
said on 21/Jul/14
Stone usually 1.5-2" taller than him. I'd say 5'11-5'11.5" for Trey and 6'1-6'1.5" for Matt.
Henrik
said on 30/Oct/12
Well, Parker is definitely not 6'1", that's for sure. I'd much rather estimate him to be 5'11.5" than 6'0.5".
Sakela
said on 27/Oct/12
Matt's 6'2 and Trey's 6/ 6'1. Matt's said that in interviews.
Henrik
said on 6/Jun/12
Click Here
Click Here
Stone's legs are obviously longer Parker's. I see at least a 2 1/2" height difference, so maybe anything over 5'11" for Parker is pushing it? Unless Stone is a legit 6'2" of course.
A-Jax
said on 21/Dec/11
Click Here
Matt looks about an inch taller than him in this picn these pics he looks between 1-2" taller than him. Maybe Matt's 6'1 1/2" and Trey's 6' or Matt's 6'1 and Trey doesn't quite make it to the 6' mark. It's hard to tell with his hair but I'd say no more than a 2" difference.
ali
said on 19/Nov/11
ı think trey parker 6'0.25 iní§ mat stone 6'1 iní§
JellO
said on 10/May/11
Not really... inch and a half at the most. Stone's definitely not 6'2 but I could MAYBE buy 6'1.5 in the morning. Still a fairly tall guy. He used to have crazy hair that might have made him appear taller.
Jumbil
said on 18/Jan/11
I don't think Matt is just one inch taller than Trey..seems like a couple
Ajax
said on 15/Dec/10
Matt is 6'1" I guess since he's about 1 inch taller than Parker.
Missionary man
said on 13/Dec/10
How tall would you estimate Matt Stone?
thekiddd
said on 21/May/09
Yes Rob, how tall do you think Matt Stone is? 6'1"?
Jasper
said on 1/May/09
why is there no thread for matt stone?!?! sort it out!
thekiddd
said on 13/Mar/08
I don't know about Stone. It feels like I have to move Heaven and Earth just to ask the editor's and Glenn's opinion on his height.
Darkman
said on 21/Jan/08
He does look pretty tall. He can look 5'11" sometimes but I would say 6' is pretty much it? How tall do you think Matt Stone is Rob? I would say 6'1" since he is a inch to an inch and a half taller than him.
HellBoundPower
said on 26/May/07
Looks about 6. Matt Stone seemed a little taller than him in Baseketball, so I wonder how tall he is.
Old London
said on 18/Apr/07
Trey is actually a pretty tall bloke, I would say he looks around 7-8 inches than 5ft4 Dian Bachar, hence he's around 6ft
Drew
said on 11/Sep/06
Click Here
(I)
Click Here
(I)
Looks around an inch shorter than Matt Stone.
(Btw why isn't Matt Stone listed on celebheights?)
absent
said on 31/Jul/06
Trey is tall! He towers over a lot of people. Also I think he once got his hip broken and never fixed. So he doesn't have great posture. But he never looked small. On Conan he looked close to him.
Mac
said on 24/Jul/06
its funny how a lott've celebs lie about their height being around 6ft when they're actually 5'10 or shorter...
and these 2 creative minds behind a funny cartoon that bashes alott've them are the real deal. Sweet irony.
Anonymous
said on 12/Feb/06
I think he is more liek 5'11". Matt looks about 6'1 or 6'2
absent
said on 23/Dec/05
I think in a chat at the southpark studios they said 6 ft 2 for Trey and 6 ft 3 for Matt. IMDB has him at 6 ft 1. He didnt look much taller than Leno or Kimmel, but looked close to Conan. Not sure on this.
[Editor Rob: yes, the quote was:

Matt is 6'2" (not including hair). Trey is about 6'1.

Is there just one inch between them...I'm not convinced...]