Wes Craven's Height
6ft 1 (185.4 cm)
American Film Director best remembered for the Scream and A Nightmare on Elm Street series of movies.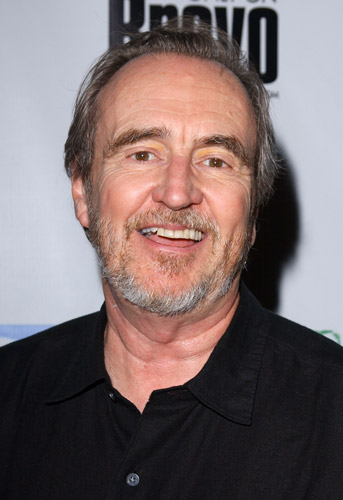 Photos by PR Photos
Add a Comment
35 comments
Average Guess (7 Votes)
6ft 0.93in (185.2cm)
Miss Sandy Cowell
said on 2/Aug/19
Today would have been Horror Director Wes Craven's 80th Birthday. It's such a shame he is no longer with us. He died round Christmas time 2015 and I had just bought my boyfriend his film 'My Soul To Take' as one of his Christmas presents.
6ft1.
RIP Wes. xxx 💐
jasperwazup
said on 21/Jul/14
How tall is his Sean Cunningham the producer of a Nightmare on Elmstreet.
[Editor Rob: looks shortish, maybe 5ft 6]
Jake: 1.82 m-- 1.83 m-- 1.84 m
said on 2/Aug/12
He was never the 6ft 2in he got listed as. 6ft 1in max for his peak is closer to the truth.
James
said on 15/Sep/11
181cm with loose posture next too supermun
Hansen
said on 22/Aug/11
damn.. he look like my grandfather. :) look 5ft10.5 top here , i think he could have possible push up 2-3cm. so 181-182cm no problem. 6ft1 w shoe.
Mr. Tempus
said on 9/Jul/11
he is 5'11.5
James
said on 9/Jun/11
hmmmmm would he be 4 inches taller if he stood straight?
Rampage(-_-_-)Clover
said on 2/Apr/11
180cm with bad posture
182-183cm with good posture
James
said on 17/Mar/11
5'11 with mamun
Matt
said on 5/Mar/11
5ft 11 flat maximum
James
said on 14/Feb/11
182cm in the pic with bad posture and 184cm straightend up.
Adamz
said on 13/Feb/11
at least 5-11 but maybe not quite 6-0.
Nismofreak
said on 24/Jun/09
Doesn't look like a 6'0" at all. 5'11 seems good for him.
Mathew
said on 24/Jun/09
Looks 5'10" with Glenn and 5'11" with Mamun.
Barry Langcaster
said on 11/Jun/09
Around 5'11 and change to 6', seems right, maybe 6'1 in his prime but I would not be to sure of that, most reasonable would be 5'11.75 with shoes nowadays.
T.J.
said on 15/Feb/09
looks more 5'11
D
said on 28/Dec/08
Looked 6' in New Nightmare.
Eddy
said on 14/Nov/08
I agree
not over 5ft11
Mamun
said on 10/Nov/08
Thanks my friends for all your kind comments !
regards
Supermun
Brad
said on 10/Nov/08
Aye Ejel Khan, a friend of mine from Wales named Angus says the same thing....a good laddy Mamun is. He's just SuperMamun in the day.
Ejel Khan
said on 2/Nov/08
Mamun's a good Bangladeshi lad! He's done well for himself.
Mamun
said on 29/Oct/08
James , lets not forget his age and also he is not standing with his best
posture in the above picture ! I think he would have looked taller if stood
with my kind of posture !
Regards
Mamun
Mamun
said on 27/Oct/08
Six feet looked fine !
regards
Mamun
RisingForce
said on 27/Oct/08
That's my favorite too Mamun. The first is the best of the series.
Mamun
said on 27/Oct/08
Yes my friends he was a very nice and charming person too ! I have always
been a very big Craven fan . My favorite Craven movie is none other than
the Nigth Mare at Elm's st one !
Regards
Mamun
nick
said on 27/Oct/08
he is 6 ft
anonymous300th
said on 26/Oct/08
he looks 5'11.5 here
glenn
said on 26/Oct/08
just bumped into this guy a few weeks ago myself.
el toppo
said on 26/Oct/08
Hi Mamum, Was he a nice guy? He always comes across as a nice guy in interviews.
Viper
said on 25/Oct/08
Great director
Wrestling Lover
said on 25/Oct/08
He looks 5'10.5 in the pic to me but maybe he is slouching a little bit. But now he is old and definitely lost a good inch.
Markus
said on 25/Oct/08
Doesn't look more than 5'11" in my opinion. Maybe posture, seems to leaning forward a bit.
RICHARD
said on 25/Oct/08
What's your favorite Craven movie ?
Anonymous3
said on 25/Oct/08
looks 6'0, hasn't lost as much height as some other people his age. peak 6'1 is reasonable too. Rob you've got him spot on I think
miko
said on 25/Oct/08
Still looks 6"0 here taking into account posture.
At least Mamun looks happy!