William Lucking's Height
6ft 3 ½ (191.8 cm)
American actor, known for films like Babe Ruth (1991), Red Dragon, Doc Savage: The Man of Bronze, K-Pax, Extreme Justice and TV series Sons of Anarchy. He said in 1982
"Babe [Ruth] was 6-foot-2 and weighed; 215; I'm 6-foot-3 and weigh 218"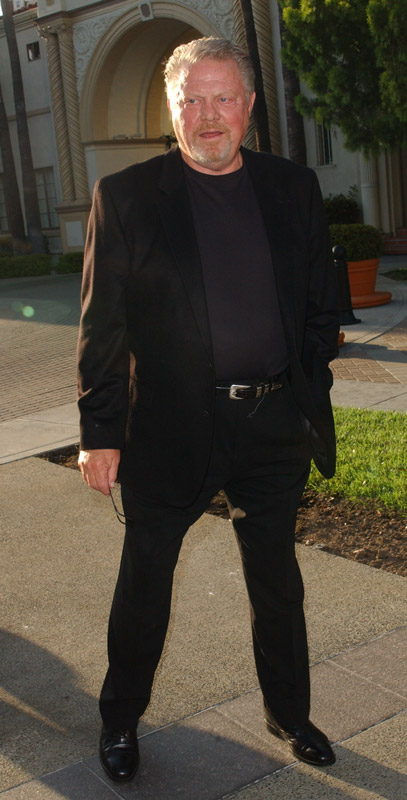 Photos by PR Photos
Add a Comment
14 comments
Average Guess (12 Votes)
6ft 3.21in (191cm)
Nik
said on 17/Apr/19
@ Sandy Cowell - A massive amount of people round up their height so all credit to William Lucking for claiming his day's low! Maybe he is happy enough with being 6'3" and maybe he simply wants to stay modest about himself. The fact is that he is not putting on any pretences when many other people would do, at 5'7" that is exactly how I am and I would be the same whatever height I was!
William could have had so many reasons and excuses for claiming 6'4" but he can see the bigger picture which is that telling the truth always gets you most respect, this is so refreshing!
He has got a very dodgy name if you have a dodgy autocorrect, the possibilities are mind boggling!
Julian Todorov
said on 16/Apr/19
Take a look at this image with Ryan Hurst -
Click Here
Miss Sandy Cowell
said on 16/Apr/19
@ Junior Hernandez - Hasn't he faired well for a guy of over 70? He looks at least 10 years younger and as for being over 6ft3 at that age, that's fantastic!
Junior Hernandez 1990
said on 13/Apr/19
Click Here
Over 70 and still holding well over 6'3.
Rampage(-_-_-)Clover
said on 12/Apr/19
6ft3 flat nowadays Rob?

Editor Rob
He's not really been in anything last few years, so I am not sure if he's sub 6ft 3 now.
Miss Sandy Cowell
said on 12/Apr/19
@ Nik - Yes - I thought the same! It's refreshing to find a celebrity, especially an image-conscious actor or singer, who isn't opting for the tallest height possible. As Rob says, he looked in access of 6ft3 in the 70's and 80's, so how tall was he when he got up in the morning? He could easily have been near enough 6ft4!
Cheers Nik and have a great weekend, and your Mum too!
😁👍🍵🍵😊👌
Miss Sandy Cowell
said on 11/Apr/19
⭐️ That's a bit of a dodgy name if you have an autocorrect that plays up a bit! Mine nearly called him William PLUCKING! Ooooooh! I nearly passed out! I've never been so outraged in my life!
🙊🐔🙊🐔🙊🐔🙊🐔🙊🐔🙊🐔🙊🐔🙊🐔
Mickie
said on 11/Apr/19
Babe Ruth might've been 215 early in his career. But he was definitely bigger than that later!
David Thomas
said on 11/Apr/19
Unusual to have a celeb understate his height. Looks shorter in the above picture because of his posture, but no one nearby to compare to either.
Nik
said on 11/Apr/19
It's incredible that he didn't claim the half, or 6'4"!
Damon Blank
said on 11/Apr/19
Google has him listed as 195cm. If he's listed as 6 ft 5 on Google, but 6 ft 3 and a half here, I'd say he's in the middle. Do you think 6 ft 4 (1.93m) is possible for him, Rob?

Editor Rob
Well he claimed 6ft 3...was he rounding down a full inch? I don't know about that.
Redwing
said on 10/Apr/19
I like the fact that in a way he's super honest about his height; but he's more closer to 193 cm. It's a Ryan Reynolds situation. It's dope! What'd u say rob

Editor Rob
If he was 6ft 3 flat, he's brutally honest as he looked a very tall guy in his 30's and 40's on TV.
Rampage(-_-_-)Clover
said on 10/Apr/19
Looked around 6ft3 on SOA w/h Ryan
Miss Sandy Cowell
said on 10/Apr/19
Was William in 'Red Dragon'? I'll make an extra effort to keep my eyes peeled for a particularly BIG guy next time I watch it...
6ft3.5, but he doesn't seem to be overly keen on his height, admitting to being a piddly bit less!

Editor Rob
In the 70's and 80's I think at times he could look comfortably over 6ft 3, maybe he was very honest. Still in the 2000's when he was in his 60's he could still seem 6ft 3.