Christian's Height
6ft 0 (182.9 cm)
Jay Reso is a Canadian-born wrestler, who wrestled in the WWE primarily as "Christian Cage". He once mentioned his height on
twitter
, saying
"Just got pulled over by Binghamton Police..They were looking 4 a charismatic blonde guy about 6'1""
. In this convention photo I had 1/4 inch more sneaker.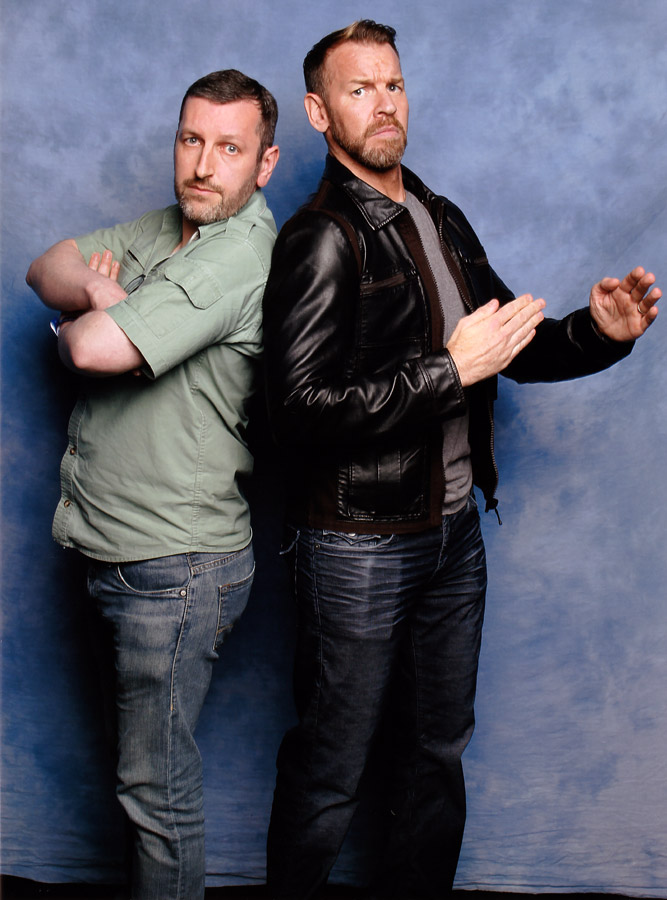 5ft 8 Rob and Christian @ Collectormania 2017
You May Be Interested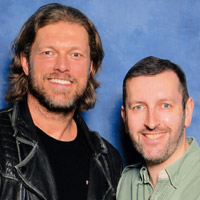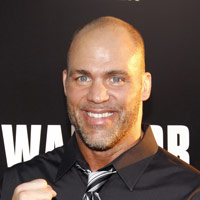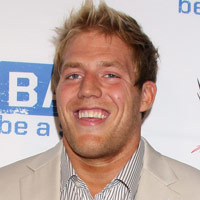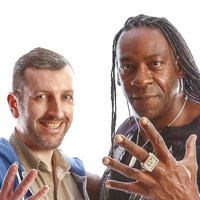 Add a Comment
86 comments
Average Guess (100 Votes)
5ft 11.91in (182.6cm)
6'3 Julian
said on 24/Sep/20
"Give him a lift" Good one Nik
Nik Ashton
said on 19/Sep/20
@ 6'3 Julian - Hello, hello, hello! That's a good one, Rob would have done the police force proud! I'm not saying that Christian is guilty as charged but if Rob did find out that a star was wearing lifts then he would give them a lift down to the police station!
6'3 Julian
said on 16/Sep/20
"Hi, I'm Police Constable Rob, I have a warrant to search this property. I believe you may have been wearing lifts in your shoes during our last encounter"
Nik Ashton
said on 14/Sep/20
Rob is a height cop!
Linke
said on 12/Sep/20
Rob, here it is, Rock says around 1.30
Click Here
I do feel Christian has lost fraction. His wrestling style was stiff and involved a lot of high risk maneuvers.
183-84 cms peak, today I'll say 182-83 cms. Has lost a cm, not as bad as Edge who seems to have lost at least an inch.
6'3 Julian
said on 10/Sep/20
6'0.5" peak maybe? Or do you lot think it's too high?

Editor Rob
If he lost any height, then a bit over 6ft isn't exactly impossible for Christian. When he did a segment with the Rock once, Dwayne I believe said to him 'you've got the height'!
Gobgghbfffcnkj
said on 28/Jul/20
I always thought he looked about 6'1. Never knew he was billed so low
Linke
said on 27/Jul/20
He was billed 5'10 when he joined WWE during early brood days and was listed same in the no mercy game. Lance Storm has mentioned this on multiple occasions.
Click Here
Click Here
Click Here
I don't think Christian was 6'2 but he could have been a 184 cms guy who lost height later. His style of wrestling was very physical and stiff due to him being bit undersized.
Later, they billed him 6'0, then 6'1 and 6'2. As a world heavyweight champion, he was billed 6'2
Gobgghbfffcnkj
said on 25/Jul/20
Dude please tell me when he was billed 5'10
Linke
said on 2/Jul/20
Was billed 5'10. Considering Rob is 171 cms in this picture, he's at least 10-11 cms taller. So not under 5'11.5. Maybe a downgrade to 5'11.75 now and a peak of 6'0.25
Peak Edge: 6'3ish
Christian: 6'0.25
Edge has lost more than 1 inch for sure.
Mark Allan
said on 21/Jun/20
Rob, I generally thought this guy was like 6'2 a few years ago but yeah does look 6'0 next to Randy Orton

Editor Rob
his 6ft 1 claim isn't bad for a wrestler. There have been many who have claimed 2 inches taller than they really were.
Linke
said on 6/Jun/20
Has possibly lost some height as well (not as much as edge though). His style of wrestling was very physically. Undoubtedly one of the most underrated wrestlers of all time and one of the safest worker.
Public Enemy
said on 9/Dec/19
With a 1/4 inch less sneaker than Editor Rob then 6 flat is reasonable.
Dream
said on 16/Jul/19
@Rob
Would you say Pilou Asbaek would easily be taller than this guy?

Editor Rob
In person he seemed a bit taller than christian, I'd say the odds were decent he'd measure a fraction taller.
The Ben
said on 29/Apr/19
6'2.5 Bren and Christian
Click Here
Ben Bell
said on 28/Apr/19
This confuses me.
Click Here
I have a photo of Christian and I in 0'6. He had a footwear advantage and we were level. My boots gave me 6'1.25 today and Christian had 1", he must have had some big old heels, I wish I'd looked closer. In 0'6 I would have said 6'0 flat.
I may have had my legs bent here, could be the camera angle. Hard to explain.
Randomdude9099
said on 8/Feb/19
5'11 night height
Peter 180cm
said on 14/Jan/19
About 182cm.A weak 6'0.
Peter 180cm
said on 14/Jan/19
About 182cm.A weak 6'0.
heightchecker34
said on 15/Dec/18
On the Something to Wrestle With Bruce Prichard Podcast, they did an episode on Christian and the co-host Conrad Thompson asked if height was a factor in Christian not getting the push compared to Edge. Bruce replied that might be a reason, and said Edge was like 6'3 and Christian was 5'10. I don't think Christian ever looked that short and Bruce is a guy who has been around them for over a decade and is a 5'10ish man himself so its kinda funny that he would be that off. Even without wrestling boots, he can stand to a 6'0 mark. What do you think Rob?
michael loughrie
said on 25/Nov/18
He is 5' 11". My dad met him and he is 6' 0" and he had an inch on him.
Zampo
said on 27/Oct/18
@Rob:
So the 5-second pose is still popular with fans at events? Hahaha.
Zampo
said on 21/Sep/18
Rob, Don't know if this makes any sense but how tall would you say Christian looks in this photo assuming both of you were standing tall and the mugshots line truly reflected the height of each facial proportion (not taking footwear into consideration)? As I think I would look exactly same above with a 5'8 1/8 person (if both standing tall) but you are losing height so the 5'8 mugshot line is probably nearer to 5'7.

Editor Rob
I think somewhere in 5ft 11-6ft range...his eyelevel is slightly raised which might add some height.

He didn't seem far off 6ft when watching him with others and seeing him up close. Also I'd totally forgot that moment about the 5-second pose 😄

Tall Sam
said on 14/Sep/18
Not a wrestling fan, but this guy looks ramrod straight and still looks to come up a bit short of six foot even considering the footwear disadvantage.
Colberto
said on 1/Aug/18
He gives me a 5'11 3/4" range impression. I think he's precisely 182.5cm he's probably identical to Grant Austin.
Leno179
said on 26/May/18
6 feet tall, btw, I wonder if there will ever be a photo that he is posing properly.
Zampo
said on 11/May/18
Anywhere between 5'11.75-6'0. Very similar to Ross Marquand.
Nik
said on 6/Apr/18
He seems less than 6'0"!
MJKoP
said on 4/Apr/18
Just one name? Sorry, you ain't no Madonna! :P
Shivam
said on 22/Feb/18
How tall you think Scott Steiner is, 5'10? Well I don't think so because he looks very tall in his massive physical physique. So I will 6'1 for Scott nowadays(eventhough he's 55 years old)
PD 213
said on 6/Jan/18
5'10.75 , excluding robs footwear
Anonymous
said on 29/Oct/17
I only see 5'11. The hair just makes him look about 6 feet.
John Cena
said on 29/Oct/17
Rob how much Christian weight at 6 ft
Editor Rob: in person I think he looked like he would weigh a comfortable 200 pounds.
heightchecker34
said on 18/Oct/17
On a recent podcast of his, Christian said he was at a Comic-Con or some convention and was surprised when people said you are so tall in real life, and he claimed he was 6'1, but maybe he because he was facing Undertaker or Kane, that's why he looked short on TV. I still see him as a 184 cm guy, but because of his sleek frame, he can easily pull off 6'2 on TV (in my opinion).
dicksock
said on 15/Oct/17
I bet he was 6'1" in his prime.
Jinx
said on 6/Oct/17
I think he is shrunken about 1.5 inches
He used to be healthy 1.87 m(6'1.6") in his prime because Edge was legit 6'4" and he was never 4 inches shorter than him.
D-Von Dudley(6'1") was shorter than Christian in 2001.
Now he's hardly 6'
Tyson
said on 17/Jul/17
Rob, Do you have a photo with MVP? Is he shrink?
Editor Rob: he's not shrunk, he's close to 6ft.
Marc
said on 16/Jul/17
For wahetver reason WWE would often down grade him but he and edge aren't imensencly far in height
Rampage(-_-_-)Clover
said on 15/Jul/17
Rob, maybe 6ft0¼ peak and 5ft11¾ today?
176cm guy
said on 14/Jul/17
Also Rob, would you add his 5'10" listing as well back all those years ago. He is definitely a victim of "under listing" in the WWE along with Billy Gunn. As it says not only in the WWF No Mercy for the N64 but also WWE Wrestlemania XIX for the GameCube.
176cm guy
said on 14/Jul/17
Hey Rob, would you change his name to Jay Reso instead. Since you put Edge's real name in there anyways. When people type in Christian for this page, they'll have to go through a bunch of guys whose name is Christian. Just feels out of place in my opinion.
Editor Rob: I'm reluctant to change it now as the page has been established with the name Christian.
Johan
said on 10/Jul/17
Looks 6' when you take away the shoe advantage, this guy has been listed at 6'2" in the past but amazingly also 6' at times. So he is one of those guys that they actually listed correctly and about his peak maybe he did lose a fraction, remember all those ladder/chair matches he had when tagging with Edge?
Man
said on 3/Jul/17
Totally agree with rob here
Alex
said on 30/Jun/17
Do u think he lost any height. He's 43 now. Rob, what's the highest and lowest you would go for Christian.
Editor Rob: a fraction for some wrestlers by 40 is always quite possible, some I feel will lose more than others due to types of moves they perform and repeated impacts on the spine.
Jordan87
said on 30/Jun/17
Yes I misread Rob's mention of the footwear. 1/4 in CHristian's favor still does not get home to 6'0 though. Look at where the top of his head is not his little hairdo in the front of his head.
With the 1/4" in his Favor Id put him at 5'11.25". Cena always had CHristian by around 2".
Alex
said on 30/Jun/17
Rob, Is 6'0.25 possible.
Editor Rob: while not impossible, I am not so convinced he'd measure quite that tall.
Mark(5'9.25")
said on 29/Jun/17
@Jordan87 Rob said that he had a bit more sneakers than Christian (who by the way, isn't standing at his best).
Tu17
said on 29/Jun/17
He's shorter than I expected. I bet he was 6'1" barefoot.
Alex
said on 29/Jun/17
I saw one of Rob's videos, where he measures his height, he's 173.5cm at his low. Christian had less footwear than Rob. He looks 183cm. He probably was a bit taller when he was young, he's 43 now.
Editor Rob: I might measure that at times, but I am probably 171cm in this pose.

Mj
said on 29/Jun/17
Rob who appeared taller, Booker t or Christian?
Editor Rob: Booker I think could seem closer to 6ft that day I seen him (ignoring footwear), so I felt he would measure over 6ft.
anon
said on 29/Jun/17
Jordan, I am aware WWE Listings are not accurate most guys et billed several Inches taller than they are in reality which is the same for most celebs which is why this is a great site, we are all only giving estimates remember, Rob has a better bet than us having met the man in person, I think He might be a weak 6'0 in reality Im not sure he really is just 5'11 or sub 5'11, He could maybe measure 181-182cm range like 5'11.25- 5'11.5 in which case to me he is a 5'11.5 guy but who knows,Rob does have a slight sneaker advantage here remember.
Most guys on here who are similar height to Christian and might measure around 6'0 or damn close to it get downgraded by most claiming they are 5'11 tops etc which is fine its all subjective, we are all guessing at the end of the day unless you have seen him measured on a stadiometer.
Editor Rob
said on 29/Jun/17
From seeing Christian with others and then up close, I didn't think he looked less than about 5ft 11.5 range...but he had less sneaker, so I don't think he was much under 6ft.
At worst 5ft 11.75. Big Adam Copeland in person was a good 2 inches taller.
Jordan87
said on 28/Jun/17
Anon,
He is not even 6'0. Look at the picture. Just b/c he was listed at 6'1 doesn't mean he has to be at least 6'0. He falls clearly short of 6'0 with Rob. He is 5'11 tops. Look at the picture. Don't cite what the man was Listed. WWE is garbage with their listings.
miko
said on 28/Jun/17
5'11.75/6'0 guy. Likely one of those guys who holds 6 foot through the day and drops a bit under in the later afternoon.
anon
said on 28/Jun/17
no chance of him being 5'11 or 5'10.5 more like a weak 6'0 at worst like 5'11.75, He was listed 6'1 in wwe so only an Inch overlisted not like some wrestlers who get listed 3 Inches higher.
CD
said on 28/Jun/17
5ft 11.75 minimum.
Powerhouse
said on 28/Jun/17
Changed my mind after looking at the scale, 5'11.5 max.
dpp
said on 28/Jun/17
If a scale is correct, so rob's head is about 10.25"?
devon
said on 28/Jun/17
jordan87, rob said he has more sneaker.
But rob is leaning more than christian so it's hard to imagine christian as being over 5'11.5. He did look at least six feet when he was wrestling though.
Hellwig
said on 28/Jun/17
Five eleven for sure.
Jordan87
said on 27/Jun/17
How can People look at the picture here with Rob and think this guy is 6'0? Never mind over it lol. Fanboyism Is running rampant. Glad Rob has a Picture with this guy though. SHows you the delusional folk whose agenda dominates their thoughts regardless of Proof.
Mark ( 5'9.25"
Yes my Fellow Comic Book Nerd, You think he is over 6'0? By an 1/8 of an inch? The top of his Head is no taller than 5'11. Rob also says he had some footwear Advantage.
I know we agree on Christopher Lee, Mostly on Cavill but Christ man how the hell can he be over 6'0 here?
Mark(5'9.25
said on 27/Jun/17
Could be 1/8th over 6 foot flat.
Danimal
said on 27/Jun/17
He's definitely below 6'0".
Sam
said on 26/Jun/17
He does look 5'11 in the picture, but Rob's eyebrows are level or just below Christians mouth which indicates he could be 6'0.
Jordan87
said on 26/Jun/17
Clearly he is short of 6'0. Looks about 5'10.75" considering he had the shoe advantage over Rob. Def not a Legit 6 footer.
Rampage(-_-_-)Clover
said on 26/Jun/17
Watching WWE though I will say he could look a strong 6ft. Not much shorter than Edge
Rory
said on 26/Jun/17
Yh I agree he doesn't really look much more than 181 in the picture.
The shredder
said on 26/Jun/17
5'11 in the photo .
Heightcrazyred6ft
said on 26/Jun/17
Looks 5'11.25 max with Rob, so max 5'11.5" barefoot
Linke
said on 26/Jun/17
Rob 6'0.25 looks better, can be 6'1 first thing in the morning. Back in 90's, Edge definitely had 3 inches or so on Christian.
Christian was actually billed 5'10 during the brood days. Very underrated wrestler!
Powerhouse
said on 26/Jun/17
4 inch difference, good listing.
Hans Meiser
said on 25/Jun/17
Solid 6' in the picture.
joe###
said on 25/Jun/17
rob, looks strong 5´11 with you, but not 5´10
Drax
said on 25/Jun/17
Why does he look 184 cm?
S.J.H
said on 25/Jun/17
At least 180cm barefoot
MJKoP
said on 25/Jun/17
Definitely looks a strong six footer, but this guy really believes he's famous enough to be known by only one rather common first name? At least no one really ever heard of someone IRL being named "Madonna", aside from The Virgin(intentional irony?). The likes of Bale, Slater, Navarro and heck, even Kane might be offended by some WWE wrestler acting as though he's THE quintessential 'Christian'. :D
heightchecker34
said on 25/Jun/17
Interesting, in this pic, he looks 183 cm, however on the TV screen and wrestling, he looked around the 6'0.5'' mark. He is a skinny guy with lanky proportions, so he could easily pass as 6'1. I wonder, if just the constant wrestling and injuries (which caused retirement), knocked some height of him, similar to Edge, even though not as badly. And in WWE, he was known as simply known as "Christian", until he went to TNA Impact.
Rampage(-_-_-)Clover
said on 25/Jun/17
He looks 5ft10½ in the photo
Guy10do
said on 25/Jun/17
Always thought he's 6'0.5" ever since 2006.
World Citizen
said on 25/Jun/17
Looks a legit 6 ft, no less.
edge
said on 24/Jun/17
That looks like 3" to me so 5'11 I think.
176cm guy
said on 24/Jun/17
Hey Rob, Christian did get billed at 5'10" at one point during his career. Mind adding that?
Click Here
.
Definitely been underlisted.
Flash172cm
said on 24/Jun/17
He was once billed as 5'10!!!
He's clearly a strong 6'0.25 (183cm)
Sammy Derrick
said on 24/Jun/17
STRONG 6'0(183CM)and he has never lost height despite the various injuries...He could pass for 6'1 with the right footwear...
@Rob between him and Edge(Adam Copeland),who had better posture and physical presence all things considered???
joe###
said on 24/Jun/17
With the difference of footwear 6'0 seems fair
Csimpson 6ft
said on 24/Jun/17
He does look a legit 6'0 with Rob, he probably would be similar in height with me.