Devlin's Height
6ft 0 (182.9 cm)
James Devlin is a British Rapper known for "50 Grand", "Rewind" and "Off With Their Heads". On twitter he once mentioned his height, saying
"6ft I think"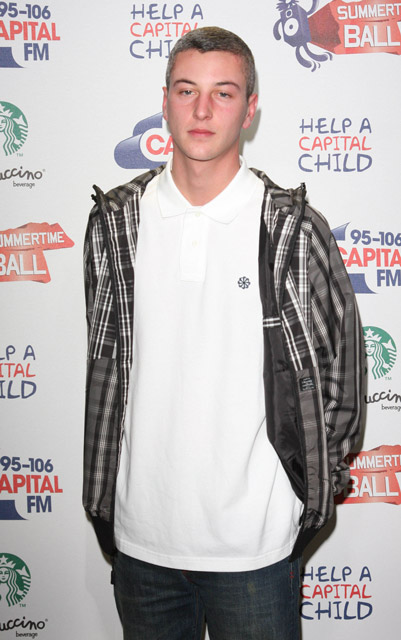 Photos by PR Photos
You May Be Interested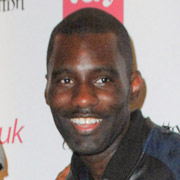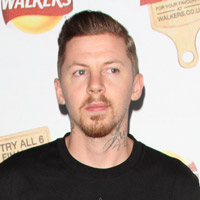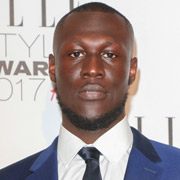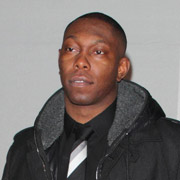 Add a Comment
20 comments
Average Guess (6 Votes)
6ft 0.04in (183cm)
Mazza
said on 10/Feb/20
I did actually meet him a few years ago, he was a few cm taller than me (I have since grown too as I was only 19 at the time). I can say almost defiantly he is a few centimetres over 6 foot, my guess is 185 on the dot. I'm certain of this as I have a picture with him when I was 183 at the time and he is slightly taller than me.
so
said on 5/Jan/19
Devlin claims 6'1 in this song called The Manor
Click Here
Jadz
said on 12/May/18
@177cm Bugzy is 6ft
Jadz
said on 12/May/18
@anon, Bugzy is 6ft, no Where near 6ft2, look at his recent video training with KSI on his YouTube channel, they look the same height range, KSI is about 5'11 /6ft Bugzy didn't look any taller than him
Jadz
said on 9/Apr/18
@Faza Skrapz is about 6'1 & Nines I'll give him 6'1/6'2
Jadz
said on 25/Mar/18
@Faza Mist is about 5'8 - 5'9
Faza
said on 14/Feb/18
Yh agree mist skrapz and nines would be 3 good guys not too sure on mist tbh
The Great Khali
said on 4/Feb/18
Mist would be a good addition to the sight👍
nick92
said on 6/Jan/18
Click Here
look from 00:23 seconds rob. devlin definetley needs a upgrade jme never looks this tall next to skepta
Editor Rob: tricky to say exactly if there was an advantage to Skepta with Devlin in front...I mean he always seems a big 6ft guy, certainly not under 6ft, I could see a chance of over it too.
177cm
said on 8/Nov/17
Needs a quarter inch upgrade I think. Holds up well with skepta. Maybe even half inch but I think a strong 6 footer is what he mostly looks.
Wiley more of a weak 6' i think 5'11.75. Jme 5'11.5 I've said a few times he looks about 1 inch shorter than skepta. Wears his snapback higher next to him I've noticed aswell.
Rob any chance of getting some other grime artists up? Bugzy? solo 45? Sneakbo? Frisco? Tempa T?
Bugzy I know gets 6'2 and 6'3 listings and does proportionally look tall but I haven't seen much of him next to others or any claims to comment.
Solo 45 can look a good 6' next to jme and stormzy.
Sneakbo I would go with 5'11 and change range seeing him next to giggs who I believe is more 186cm.
Frisco can also look a decent 6'1.Clearly above average when stood in a crowd.
Tempz is more below average looks about 2 inches shy of dizzie rascal so I'd go with roughly 5'7 flat.
Would be nice to see these guys up 👍
anon
said on 5/Jul/17
Any guesses on some of the new rappers on the scene like Mist and Mostack also Bugzy malone saw him listed as 6'2, haven't looked at him too much tho, No Idea if he really is that tall though
Editor Rob: 6ft 2 looks too much for Bugzy, he might be near to 6ft though.
Nick92
said on 3/Jun/17
Rob I think devlin and skepta are the same height because he looks closer in height to skepta than lethal b and consistently edges out ghetts who in my opinion is definitely 6ft. Ghetts 6ft devlin 6ft.05 skepta 6ft.075
nick92
said on 9/Feb/17
rob i how tall would you say ghetts was the grime artist because hes clearly taller than chipmunk but yet still shorter than devlin, i personally though ghetts was 5ft11.75-6ft until i saw him and devlin together.
Editor Rob: nick, he might well be close to 6ft, some of these grimers can vary a lot, some good posture, others not so good.
SAK
said on 24/Jul/16
@HB, I also guessed him at 5'11 before his listing came up. Maybe his listed height on here, is a little generous.
nick92
said on 23/Jul/16
rob how tall do you think chipmunk the rapper is? I think 5ft10.75-5ft11 he cant be more than this unless marvin humes might need a slight upgrade
Click Here
Editor Rob: on the radio (bbc1) many years ago I am certain Chipmunk said he was 5ft 11...but lately he's been claiming 6ft on twitter. I'd go with 5ft 11!
nick92
said on 23/Jul/16
oh wow well if devlin really only 6ft flat skepta might not be as tall as I originally thought
Click Here
watch from 2:12 and skepta even has a slight footwear advantage
truth
said on 23/Jul/16
Yeah 6'0 is not average but not tall more like above average range in the west (5'10 flat is 50th percentile or average). It is a bit below average in the Balkans (yes, average is 6'0.5-6'1 there), bang on average in the Netherlands and upper average in Germany and similar surrounding countries (average is 5'10.5-5'11 there).
HB
said on 23/Jul/16
@SAK
It's not average, I agree. I was suggesting that he doesn't appear 6'0 range to me. I estimated him at 5'10-5'11 compared with people like Wretch 32 and Ed Sheeran.
SAK
said on 23/Jul/16
HB said: If he really is 6'0", then the trolls might be right in saying it's an average height.
-------------------------------------------------------------------------
It's not a average height. However it can be considered in the average range in some countries who's average height is slightly over 5'10 (like Germany).
HB
said on 22/Jul/16
If he really is 6'0", then the trolls might be right in saying it's an average height.