Dizzee Rascal's Height
5ft 8 ¾ (174.6 cm)
British Rapper known for songs such as Bonkers, Goin Crazy and Bassline Junkie. Says in one of his songs 'I'm 5ft 10, chocolate skin' and also mentioned
"I'm 5ft 10in and I'd like to be more than 6ft. A lot of my friends are over 6ft and I want to be as tall as them"
.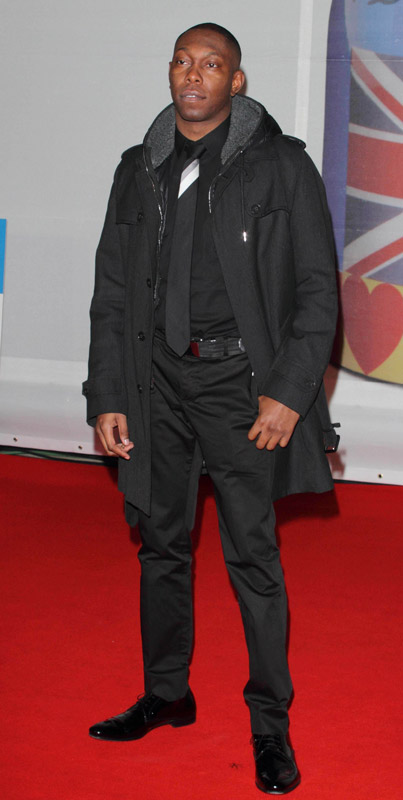 Photos by PR Photos
You May Be Interested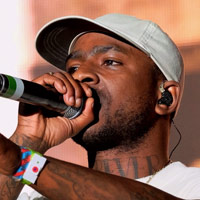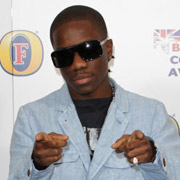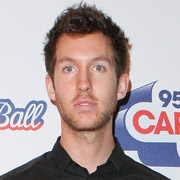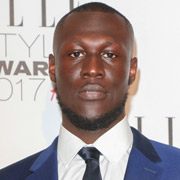 Add a Comment
23 comments
Average Guess (9 Votes)
5ft 8.69in (174.5cm)
Roadman
said on 29/Oct/19
I met him at Reading festival in 2009. I'm a legit strong 5'8" bare foot (people often don't believe me and say I must be taller and I have to tell them all short man claim 5'8: it's the last legit height before you're officially small Joe Rogan being the obvious example) and he was a little bit taller than me. I'd say 5'9" is fair and he could pass for 5'10 with the right footwear
Kimblemur
said on 28/Aug/19
Dizzee you're not 5'10
Nik
said on 24/Apr/19
@ Nik - Hello!
Perhaps his friends are a tad shorter than he thinks, after all he is!
His height is good though (like all heights are!) and I like his name!
Glenn C
said on 17/Jun/18
Wiley is about 6'0 tall not sure 5'8.75 is really his height. I would've gone 5'9
5'10 lad
said on 4/Jan/18
Rob can we get some more grime artists up? Bugzy malone and tempta t I was thinking. I'm guessing 5'7 for tempta t, not so sure on bugzy but seen 6'2 listings
Nik
said on 9/Jun/17
Walked right past me at his show I'm 5ft10 and he was nowhere near my height 5ft7 at most
teej
said on 5/Jul/13
Isnt 175cm basically 5'9 rob? because 175.26 is 5'9, so you round to the nearest whole number? And im suprised he's 5'9 he looks bigger on tv! :o
[Editor Rob: 5ft 8.75-9 covers the 175cm mark]
RHT
said on 10/Jan/12
met him at a gig he did an appearance at i was 5ft 7 at the time and had a good inch and a half over me so i would say 5ft 9 is fair
Kashfia
said on 5/Dec/11
Dizzee Rascal is 5'10" in his bare feet. Calvin Harris is 6'5" in his bare feet and Dizzee looked 7 inches shorter than him.
MD
said on 30/May/11
Rob,
Here he is with a legitimately 5'8" Tinie Tempah:
Click Here
Click Here
He's not 5'9", let alone 5'10".
Gus
said on 12/May/11
He lives in Chislehurst,London,he was on the highstreet in February,I walked straight passed him-im a weak 6ft guy (182cm)and he was approxiametly 1.5/2 inches shorter than me,though hes stocky/muscular and at a distance seems a reasonable height. 100% honestly 5'9.5/5'10 is more accurate than 5'9 in all fairness.
D D MALONE
said on 7/Jan/09
LOL HE WAS ON JOOLS HOLLAND - IN HIGH TOPS AND BARELY TALLER THAN JOOLS ! KID CAN'T BE 5FT 10 MORE 5FT 6 OR 7 ! SERIOUSLY LOOK AT VIDEO OF HIM AND CRAZY T NEALLY FIGHTING ON YOUTUBE HES TINY COMPARED TO ALL THOSE GUYS !!!
d dot
said on 5/Jan/09
my cousin lives in ldn n used chill wiv him enit, i asked him bowt this n he said when he was like 18 he was bwt 5"7. not much more dan dis im guessin. doubt es 5"10, buh it rythmes with slim so for ease e may of rounded it up abit. dono. bless xx
Zach #2
said on 23/Dec/08
5ft 9- 9.5, no taller
Catsman
said on 26/Sep/07
I met him a few years ago and can confirm that he is at least 5-10. In fact, I'd probably have said he was taller still but that may have bee due to some serious footwear.
J.
said on 18/Aug/07
In this article, he says "I'm 5ft 10in":
Click Here
[Editor Rob: i read that on sunday and laughed at the 'police told me' bit...]
Jack
said on 6/Jun/07
Does not look any where near 5'10 in this pic never has, a downgrade needed
Click Here
saot
said on 3/Jun/07
to rob, please can u add the height of lauren laverne. I think she is veery tall at 6ft3.She was talking to paul macartney and seemed to have 4-5 inches on him.
saot
said on 2/Jun/07
on a tv program with lauren laverne, he looked 5 inches shorter than her. Didnt see her footwear though.Either he is much shorter than 5ft10 or she is a very tall woman.
andre
said on 2/Jun/07
in a song from his new album he says hes 5ft10. i forgot which one
Snowe
said on 1/Jun/07
Nah, ive met him, i'm 5'8, and he ent much taller than me. 5' 10 is generous
ANON
said on 16/Apr/06
5'10" is about right. My brother has an old mix tape where Dizzee says a lyric about being 5'9" that was when he was about 16 or 17 though.
Chris
said on 14/Jan/06
This guy does look tall on the cover of his album but if he said that then, then he would have been about 19 and could have grown taller since.