Queen Elizabeth II's Height
5ft 1 (154.9 cm)
Peak height was 5ft 3 ¾ (161.9 cm)
Elizabeth II has been the Queen of the United Kingdom since 1952. One author mentioned he measured her waxwork as just under 5ft 4 and Prince Phillip's at 6 foot.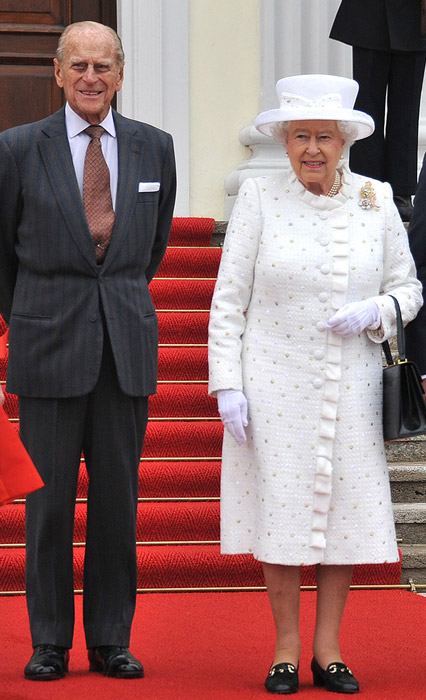 Photos by PR Photos
You May Be Interested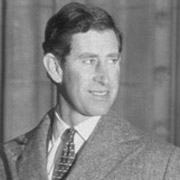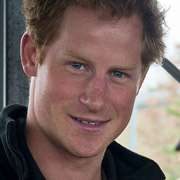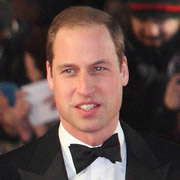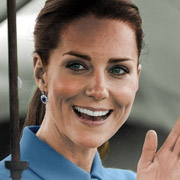 Add a Comment
48 comments
Average Guess (51 Votes)
Peak: 5ft 3.64in (161.7cm)
Current: 5ft 0.74in (154.3cm)
Gladstone Screwer
said on 28/Jun/21
Sadly, our lovely queen appears 4'11" at best. Well, at 95 , there has to gave been significant loss.
69 years as queen is impressive.
Miss Sandy Cowell
said on 21/Apr/21
🎂💐 Happy Birthday To Her Majesty 💐🎂
Wishing Queen Elizabeth II a Happy and Comforting Birthday, surrounded by her loved ones. This, her 95th, is sadly the first Birthday Her Majesty has spent without her beloved husband, Prince Philip, since she was a young girl and my heart goes out to her, and my prayers too. 💝🌹 XX
Paul Wood
said on 19/Apr/21
Now that she's 94 I'd say even shorter than 5ft 1in.
Nik Ashton
said on 10/Apr/21
R.I.P Prince Philip.
10th June 1921 - 9th April 2021.
Eric W Tam
said on 9/Apr/21
Wanna say RIP to Prince Philips.
Miss Sandy Cowell
said on 9/Apr/21
My sympathy goes out to the Royal family on hearing that Prince Philip has passed on.
RIP Prince Philip 🕯️
10th June 1921 - 9th April 2021
CuriousPeachie
said on 26/Nov/20
5'3.5 Peak. 5'1 Now.
Paulina Wardour
said on 23/Nov/20
Queen Elizabeth appears to be of a similar height to Queen Victoria.
Miss Sandy Cowell
said on 3/Nov/20
@ anomalous - King George VI, the father of Princesses Elizabeth and Margaret, was 5ft9 I believe.
Her Majesty can have 5ft4 peak and 5ft1 for today's height.
👸💐
anomalous
said on 2/Oct/20
how tall was George vi ?
Miss Sandy Cowell
said on 15/Aug/20
🎂💐 Her Majesty Queen Elizabeth II's daughter, HRH Princess Anne turns 7️⃣0️⃣ years of age today. Congratulations to Princess Anne and our Queen. 💐🎂
I've read that Princess Anne 🌹 peaked at 5ft7.
The Queen 🌹 gets 5ft4 peak and 5ft1 now.
The French Dude
said on 8/Aug/20
I would say her peak was 5'4 but when she meet Marilyn that was a proved between 5'5.5 and 5'6 Marilyn looked way taller, more than 2 inches i would say,she gets 5ft3 1/4 at hear peak for me and now she looks like a 5ft1 for me, or even a 5ft 1/2.
Miss Sandy Cowell
said on 10/Jun/20
🎉👑🎁🎂 Happy Birthday HRH! 🎂🎁👑🎉
Our Queen, Elizabeth II's husband celebrates his 9️⃣9️⃣th Birthday today. A Very Happy Birthday to His Royal Highness Prince Philip!
Her Majesty gets 5ft3.75 for her peak, though in the 70s I read that she was 5ft4.5, and nowadays, she can have 5ft1, bless her. My boyfriend met her when he was in the army and said she has a great sense of humour! 😆
Miss Sandy Cowell
said on 19/May/20
Please, Rob, can we have a page for the brilliant Queen Mother?
Her Majesty can have 5ft3.75 peak and today, she gets 5ft1.
Nik Ashton
said on 21/Apr/20
@ Sandy Cowell - Your request for the Queen Mother to be added is a great one, I really do believe that she would be a great addition to celebheights.
On one site I have seen Princess Anne listed as 5'5.5", she is listed as 5'5.5" - 5'6" on all the sites that I have visited!
@ Rob - Please give Prince Philip a page!
I give my Birthday wishes to my nephew Oliver who has also celebrated his Birthday on the 21/Apr/20!
Nik Ashton
said on 21/Apr/20
🎉🎊🎁🎈 Happy Birthday Queen Elizabeth II 🎈🎁🎊🎉
I hope you have had a great day!
Miss Sandy Cowell
said on 21/Apr/20
🎂💝🎊 Happy Birthday to Her Majesty, Queen Elizabeth the Second. 🌹👑👸💐
Let's wish her the loveliest of Birthdays.
5ft4 is the height I have decided to put for the Queen's peak and 5ft1 for today's.
💐👸🇬🇧🌹💐👸🇬🇧🌹💐👸🇬🇧🌹💐👸🇬🇧🌹
Sandy A Cowell
said on 16/Apr/20
Please, Rob, can you add the Queen Mother? I'd like to write about her. She lived through two world wars.
My pretty Queen can have 5ft2 and once upon a time, I think she was 5ft4.5.
Nearly 180cm guy
said on 14/Apr/20
I found one picture of Queen Elizabeth next to Joan Collins from 1968:
Click Here
I'm inclined to believe that they both wore heels although it's hard to say how big. Then Queen Elizabeth was 42 years old and Joan was 35 so they both were in their prime. I wouldn't rule out that Joan may have had 5ft 4.5 or 5ft 4.25 but I can't judge the height difference in this picture between them. Rob, your thoughts?

Editor Rob
Joan was likely taller, but then she also claimed 5ft 5 and 6 at one point, which seems unlikely. A strong 5ft 4 is about the most I'd give her, the Queen would be at peak then and I could see her over 5ft 3 for sure.
GCBraintree
said on 2/Apr/20
Can only see her as a bare 5ft-5ft .5
texluh
said on 10/Nov/19
Sorry - this is the link comparing the Queen and Kate Middleton
Click Here
Miss Sandy Cowell
said on 15/Aug/19
It's her Majesty's daughter HRH Princess Anne's 69th Birthday today. I wonder how tall she is...?
She looks quite tall to me!
Happy Birthday Princess Anne! 😁
🎂💎🎈🕯️🎁
Her Majesty gets 5ft4 for yesteryear's height and 5ft1 for today'. 👑
Miss Sandy Cowell
said on 21/Apr/19
🎁😊 Happy Birthday your Majesty! 😊🎁
You do a fantastic job, holding this country together! Many Happy Returns to you!
5ft3.75 peak, 5ft1 now.
Christine Barnes
said on 4/Sep/18
I was selected to be one of the staff in attendance when Queen Elizabeth visited Guys hospital some 16 years ago. I had to stand in the corridor as she passed by, probably 2 feet away . I was particularly struck by how small she was . Significantly shorter than me at 5ft 2 inches , and she was wearing heels and a hat . I would estimate her height at under five foot then .
MAD SAM
said on 14/Jul/18
Peak height 161.5 cm or 5'3.5", right now 153 cm or 5'0.25"
Marjorie Ross
said on 13/Jul/18
H.M. The Queen''s height is given on her A .T .S identity record, which would have been when she was about 18 years old, as exactly 5.0 ft., So it seems that stories of her height, are greatly exaggerated.
Christian-6'5 3/8"
said on 24/May/18
@Coyote_Ugly
A 6 inch height loss even in 90's is an exaggeration. Some of it is posture related rather than the discs compressing.
Coyote_Ugly
said on 24/May/18
Yeah, peak height maybe 5ft 4 but not now. She's nothing more than 5ft. People lose height as they get old. My grandma was 5ft 11 but shrank to 5ft 5 by the time she became 93. Damn time, you scary!
flavius
said on 13/Mar/18
I think no more than 5.0 now, maybe even shorter, also Kylie Minogue in some pictures beside her looks clearly taller.
In other pics you can see Thandie Newton (who is supposed to be 5.3') towering over the queen with some 20 cm height difference (of course Thandie wears high heels..)
Terry lynch
said on 1/Sep/17
My mam and dad met the queen on three occasions and bothe said that the queen was the same height as my mam. And my dad was bigger than Prince Philip. My mam and dad are dead now but my mam was only five feet tall and my dad was five feet ten inches. We have photos that bear this out.
even
said on 5/Jul/17
her majesty , she was about 5 foot 4 when she was young , but current height is more likely 5 foot 1 .
Scarlett Rose
said on 23/May/17
@ Editor Rob: My mother wasn't including the height of the Queen's heels, when she said the Queen only looked 5 feet, 2 inches tall. 😊

Editor Rob
there's always a get out eh!
Scarlett Rose
said on 21/May/17
Her Majesty's height was officially given as 5 feet, 4 inches, but my mother saw her in real life as a young woman and said she looked no taller than 5 feet, 2 inches, although the Queen wore high heels in those days, no shorter than two inches. The heels have got shorter. It wouldn't do for a woman of her age to wear very high heels. 👑👜👠
James B
said on 13/Jan/17
Rob Google pics of a 'young queen mother'
Do you think she looks uncannily like American actress Jennifer Connoly when she was very young?

Editor Rob
James, I don't quite see any strong resemblance.
MAN19
said on 3/Jan/17
She is probably 155-157 cm tall. Peak height was 162-163 cm. In quite a few pictures she looks around 30 cm shorter than William. He's around 190 cm, 193 with shoes on. She would then be about 163 with shoes on. Considering her shoes increase her height by 5-6 cm she would be just over 157 cm. On the other hand some studies show that women over age 80 have lost nearly 8 cm from their peak height. This would mean she is 155 cm tall.
Nik
said on 21/Dec/16
Currently who do you think is the tallest Rob, prince Phillip or Kate Middleton?

Editor Rob
Nik, both might be close to 5ft 9....I think big Philip has lost 3 inches by now.
Nik
said on 18/Dec/16
I went for 5'0.25"
5'2
said on 1/Dec/16
I say about 5'3" for her peak height and 5'0" for her present height. There should be a prince phillip height page in this wed site. I don't know why there is not.
littlesue
said on 24/Nov/16
Margaret was 5ft 1 and the Queen Mother 5ft.
Ray
said on 22/Nov/16
I'd put her at just under 5'1" today, and right at 5'4" at her peak. She doesn't appear short in old photos. For Philip, I'd say he was slightly under if not right at 6'1" (185-186) peak, and around 5'9" today. Charles looks slightly taller than him now, but unlike Philip, he is a frequent lift-wearer, so they are probably around the same height barefoot.
TJE
said on 21/Nov/16
Prince Philip could've been 184-185 peak if Elizabeth was 162 peak. She typically came up to his mouth, but likely in heels.
Sandy Cowell
said on 21/Nov/16
I distinctly remember a detailed article about Her Majesty from back in the mid to late 70's in which the Queen's height was written up as 5ft4.5, with the additional comment that it is 'the average height for the British woman!'
Yet having said that, my boyfriend, an ex-soldier, has met the Queen on a number of occasions and says she is 'tiny, with a crackin' sense of humour.'
So what her optimum height was is a bit of a mystery to me, but her Mother and sister were both smaller than her, so I think it unlikely that Her Majesty has ever been average height just because it was written in a newspaper!
I shall settle for 5ft4 peak height and 5ft1 today!
littlesue
said on 19/Nov/16
Would say just over 5ft 3 peak height and about 5ft 1 now
Christian-196.2cm (6ft5.25)
said on 18/Nov/16
Rampage(-_-_-)Clover said on 17/Nov/16
Good lord...you're only adding her now?!
-----------
Give Rob a break, Rampage. There are plenty of other famous celebrities he has not added yet. And Queen Elizabeth isn't technically even a celebrity really.
Rampage(-_-_-)Clover
said on 17/Nov/16
I guessed 5ft4ish
Kenny
said on 17/Nov/16
Possibly a page for the DofE as well? I guess around 6 foot peak
Rampage(-_-_-)Clover
said on 17/Nov/16
Good lord...you're only adding her now?!

Editor Rob
I only rediscovered the mention of the guy measuring her statue today...I had read it many years ago but wasn't sure what the figure was.
Armstretch
said on 17/Nov/16
Looks to be 5 feet tall