Aaron Rodgers Height
6ft 1 ⅝ (187 cm)
American football quarterback, who plays for the Green Bay Packers. He says of his height:
"I'm 6'2" 220lbs"
, although he was once listed as 6ft 1.5 and at the draft
6ft 2
I'm only sensitive [about my height] when people tell me that I'm a lot smaller in person [than] they thought I'd be.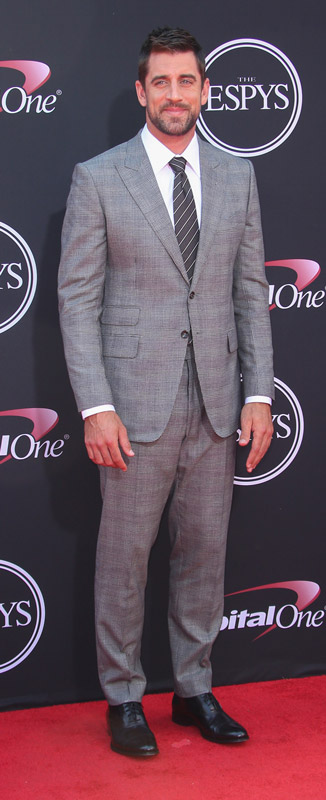 Photos by PR Photos
You May Be Interested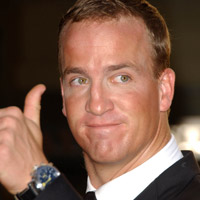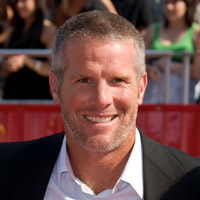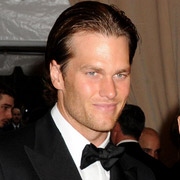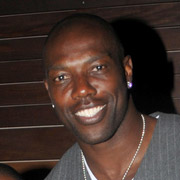 Add a Comment
72 comments
Average Guess (24 Votes)
6ft 1.41in (186.5cm)
K.A
said on 26/Dec/19
@CANSON
Agreed!he is probably a decent 6ft1 at most... NOT 6ft2 barefoot during the day. The thing about this guy is he seems like someone who seeks solace in his stature to compensate for is performance, now honestly I don't follow the NFL here in Europe, so you probably know if he is a great player or not.
I just can't understand why a solid 6ft1 guy would feel insecure about his height I know there a lot of bigger guys out there in the field but still feeling sensitive about his height makes no sense, he may not have perfect proportions like CR7 but he is Not an average or small guy at all!
Canson
said on 21/Dec/19
@KA188: but that's also because there was some funny business with his measurement. That senior bowl looks more accurate for an hour out of bed imho. Seeing him next to Brett Favre who looks a very legit 6'2, he looks an inch shorter or close to it. It wouldn't surprise me if Rob met Aaron Rodgers if he's only listed 6'1.25 after the encounter and I don't rule out him dipping to 6'1 1/8 in the afternoon which is how he really looks
K.A
said on 4/Dec/19
Knowing the type of person he is, he has probably read every single comment in this page. ...
I don't why but someone like CR7 gives a taller impression than Rodgers maybe it has to with his proportions.
truthteller25
said on 12/Nov/19
Looks about 186 cms Romo is 188/189 cms and Favre is 189 cms Mahomes might be 189 cms and Deshaun Watson 188 cms they are all close in height.
Canson
said on 11/Nov/19
@Viper: Mahomes looks taller next to Favre than Rodgers. I'd say Mahomes is probably 6'1 1/2 or 5/8 and Rodgers 6'1". Favre is still 6'2"
Click Here
Canson
said on 29/Oct/19
@Viper: Mahomes is taller in the video to me
viper
said on 16/Sep/19
Thought Mahomes looked shorter
Canson
said on 15/Sep/19
Not quite as tall as Mahomes in the commercial they have together if you watch the entire thing.
Canson
said on 14/Sep/19
About 6'1-6'1.25. Senior Bowl listing is more likely a morning height. Not sure how he measured 6'2 when he's shorter than Favre by an inch
Importer
said on 7/Jul/19
@JerryN sure but good tall is 6'2-6'3.
Frost
said on 20/Feb/19
@JerryN there are very few places on planet earth where you could walk outside at 6'0" and feel average.
Rodgers is somewhere between 6'1" and 6'2", which is less than 2 inches off the 6'3 mark. I could understand not feeling absolutely tall at that height but certainly insecurity should go out the window.
@Paul NS I get what you mean but even that's kinda silly when you stop and think about it. But Rodgers seems to lean on words of affirmation more than your average individual. Competitiveness on that level likely plays a role.
tony t.
said on 20/Feb/19
@JerryN
I'm 5'10.75 and I completely concur. I'm tall while I'm alone in my house lol. When I leave, forget it lol
JerryN
said on 10/Feb/19
And just to add to the comments below as well, 6'1 is not even tall for average people on the streets these days. I'm around 6' and walking in the city, at airports, etc. -- I feel average, certainly not tall. 6'3+ is true tall.
Canson
said on 30/Jan/19
@Paul NS: yea I get that impression from him as well.
Paul NS (6ft 0.5)
said on 13/Jan/19
Frost: It's not terribly surprising in context. I think Rodgers, from the comments he's made about his height, likes being seen as a tall guy, but he's actually a bit short for a QB. Thus he isn't often seen as the towering figure he wants to be known as, causing his ego to take a bit of a bruising.
Canson
said on 12/Jan/19
@Olney28: agreed. 6'1" or 6'1 1/8 at a low
Frost
said on 10/Jan/19
How a 6'1-6'2" dude ever feels insecure about his height is truly baffling.
olney28
said on 10/Jan/19
Two inches shorter than Clay Matthews
Canson
said on 6/Jan/19
Seeing some of the latest State Farm commercials where you see his full body and the camera is squarely on him he looks about the same size as Christiano Renaldo does. This adds up as he looks 6'1 with Brett Favre and Tom Brady as well. Of course 6'1 1/8 is reasonable but I tend to believe that the 6'1 5/8 at the Senior Bowl is his early morning measurement in reality. Not sure how he reached 6'2. Maybe extra socks etc
Canson
said on 7/Nov/18
Looks closer to 6'1" than 6'2" in his pictures with 6'4 Tom Brady
Frost
said on 23/Oct/18
6'1 1/4"
There are a few pictures of him with Stephen Curry that sadly aren't very great for judging.
There was also one with him, Adam Thielen amd Curry where Curry looked the tallest.
Rodgers is honestly only an inch and change below the average qb given the influx of quarterbacks like deshaun Watson and Patrick Mahomes who are pretty much setting the standard for dual threat qb. And the perfect height for that appears to me 6'2 (excluding freaks of nature like Cam Newton).
Canson
said on 13/Oct/18
@Viper: agreed. Max is 6'1 1/8
Christian 6'5 3/8"
said on 12/Oct/18
The 6'2" combine measurement was either rounded up from 6'1.5", or it was an error that was supposed to be 6'1".
viper
said on 10/Oct/18
He's a flat 6-1. 6-2 Favre has an easy inch on him.
Canson
said on 9/Oct/18
6'1" looks very real with Brett Favre. I think his 6'1 5/8 is a morning measurement
Rampage(-_-_-)Clover
said on 9/Oct/18
6ft1 flat is too low
viper
said on 5/Oct/18
Romo looks 6-1 to me
Canson
said on 2/Oct/18
@CH 6'1.5: Peterson is likely more like 6'1 1/8 at a low if he measured that in the morning
Celebheights 6'1.5"
said on 1/Oct/18
@Viper So that's where the 6'1 1/2" listings for Dez Bryant came from? I was confused about his listings for the longest time, especially since I always thought that him and Adrian Peterson appeared to be the same out on the field. How tall would this make Tony Tomo though?
viper
said on 28/Sep/18
You can't always go with a flat number like 6-2.0. It's rare a player measures that. That's usually just a posted height.
Dez Bryant has a posted height of 6-2.0.
He was measured at 6-1.4 at his pro day.
The police listed Dez as 6-1.
Animus
said on 24/Sep/18
@Canson
It seems he was measured at 6'2 at the NFL Combine. Of course he could still be 6'1⅝ or 6'1¾, if that was the case, but we can safely rule out 6'1 - he's certainly not below a strong 186cm, i.e. 6'1⅜.
I'd say anywhere from 6'1⅜ to 6'1¾ for mr Aaron Rodgers.
Christian 6'5 3/8"
said on 15/Sep/18
@Frost
Combine listings are sometimes deceptive.
Canson
said on 15/Sep/18
Combine was 6'1 5/8 in the early morning. He's around 6'1" at a low
Frost
said on 14/Sep/18
I thought his combine was 6'2 flat.
Either way next to Stephen a smith I cannot buy anything more than 6'1.25 for him.
Celebheights 6'1.5"
said on 13/Sep/18
I never thought that he was 6'2", especially after seeing how he's just barely taller than an Adrian Peterson by a fraction in photos, who got measured somewhere between 6'1 3/8"-6'1 1/2" (considering how every source always reports one or the other); and it's generally best to subtract about 1/4"-1/2" of an inch to get their normal low. So, Aaron Rodgers is about 6'1 1/4"-6'1 1/2" to me, and he likely wake up at around 6'2 1/4"-6'2 1/2".
Canson
said on 10/Sep/18
He looks short in his latest State Farm commercial. He's not over 6'1 I doubt. His combine was in the early morning at 6'1 5/8.
Frost
said on 8/Sep/18
Yeah tbh I take it back. Even 6'1.5 is too high th more I see him.
So_confused
said on 8/Sep/18
It is so weird he gets in such a tizzy when people say he "isn't as tall as they thought." You'd think he was Tom Cruise or Bieber with that level of insecurity. For all intents and purposes, Aaron would be considered a TALL man by most people. I am only 5'
Canson
said on 12/Jul/18
@Junior: Rodgers max is 6'1.25 if he measured 6'1 5/8 at the combine in the morning. It's even likely just 6'1 1/8" which is why he looks an entire inch shorter than Favre. Favre is a legit 6'2 at a low
Junior Hernandez 1990
said on 11/Jul/18
6'1 5/8 belongs to Hugh Jackman. Rodgers look alot like 6'1 1/2.
Canson
said on 21/Apr/18
6'2" looks high next to Favre. 6'1.25ish at a low
Animus
said on 27/Mar/18
There is a good reason he's got latent insecurities about his height and size. He received little attention from top colleges coming out of high school because of his stature (5'10, 165lbs).
Canson
said on 3/Mar/18
@Johnson: that pic isn't good for comparing. I guarantee Rodgers edges out Thierry
Johnson
said on 25/Feb/18
A little shorter than Thierry Henry 0.5 cm
Click Here
Canson
said on 13/Feb/18
@Junior: I doubt TO is that low. He looks a legit 6'3" most of the time no worse than maybe 6'2.75 or perhaps where Rob has him even. Merriman at 6'3.5 is too much. Next to Shilique Calhoun he's clearly at minimum 1" shorter really 1.5" to tell the truth and Calhoun is leaning so it's prob that much in reality (1" with the lean 1.5 without). And with them measuring the same number supposedly they should be a lot closer in height with one another than they are. Merriman has to be a misprint. I believe his pro day or senior bowl measurements more than this one
Canson
said on 9/Feb/18
@Christian: merriman definitely is a misprint. I even saw a pic of he and the rock where the Rock is leaning there. If he were straight up they'd be the same height
Christian-6'5 3/8
said on 8/Feb/18
@Junior
I disagree with Merriman, he was measured 6'2.4"
Click Here
Junior Hernandez
said on 7/Feb/18
Given some NFL players their lowest.
Aaron Rodgers 6'1.5"
Tom Brady 6'3 7/8
Peyton Manning 6'4 7/8
Brett Favre 6'1 7/8
Terrell Owens 6'2 5/8
Terry Crews 6'2
Michael Strahan 6'4
Colin Kaepernick 6'4 3/8
Rob Gronkowski 6'6
Eli Manning 6'4 3/8
Tim Tebow 6'2
Howie Long 6'4 5/8
Chad Johnson 6'0.75"
Dan Marino 6'3 1/4
Troy Aikman 6'3 1/4
Larry Fitzgerald 6'2.75"
Shawne Merriman 6'3.5"
J.J. Watt 6'5 1/8
Borats Chicken
said on 19/Jan/18
Rob, looks like you have to put kurt warner 6'1.5 as well, no chance he has edge over aaron they stood with each other even Brett Favre has an 1 or half on him
MD
said on 19/Jan/18
He's always been unusually sensitive about his height, enough that it's a pretty well-known thing about him.
Click Here
Canson
said on 19/Jan/18
@Rob: I thought Favre actually measured at 6'2.25 as opposed to 6'2? Rodgers if 6'1.5 would make sense if that's the case as well as it would be about a 2cm diff which looks closer to an inch which is near how they look.
Frost
said on 18/Jan/18
6'1.5 tbh
I usually don't low-ball, but he never felt like he was 6'2.
Also how on earth is he smaller in person than people thought he'd be? He's a slightly undersized quarterback that hangs behind 6'5 linemen. Every single quarterback even Russell Wilson shocks me when you finally see them in public among regular people.

Editor Rob
Well I looked a bit more at this guy and actually 6ft 1 5/8th may well be closer, that Senior Bowl type measurement I think is believable, certainly a guy like Favre edges out Rodgers.
Strange that Favre only got that
6ft 2 flat
at the Draft!
checker
said on 18/Jan/18
He isnt taller than a flat 6'1. In nearly every picture with 6'2 Brett Favre Favre has over an inch on him.
Canson
said on 18/Jan/18
@Rob: that's a good point he could be 6'1 5/8 as well as 1/2
Animus
said on 18/Jan/18
The display of fractions rather than decimal figures is much more aesthetically pleasing.
Canson
said on 18/Jan/18
@Rob: Christian posted below. But On Boris's page when Checker and I were discussing Merriman I posted some disparities of 2006 combine where guys such as Nick Mangold etc were measured 3/8-1/2" above their senior bowl heights at the combine. Not sure if that's the case for 2005 too but it would explain why rodgers looks shorter than Favre and is 1/2" more at the combine.
grizz
said on 18/Jan/18
Oh, I see. Thanks for clarifying it, Rob.
Borats Chicken
said on 18/Jan/18
rob, Christian posted the link did you see it? seems legit

Editor Rob
Yes, but I would like to find the 2004 roster to see how they stored the heights.

I remember on that couchscout it used to store data as .1 .2 .9 but did they ever measure to 1/10ths?
grizz
said on 18/Jan/18
This new fraction measurement is really confusing me.

Editor Rob
In some countries fractions may not be used much at all.

1 inch can be divided into fractions/parts.

Most stadiometers have 1/8th inch increments, so I am going with that too. Worth remembering: 1/4 of an inch = 2/8th of an inch.

5ft 10

5ft 10 ⅛ = 5ft 10.125

5ft 10 ¼ = 5ft 10.25

5ft 10 ⅜ = 5ft 10.375

5ft 10 ½ = 5ft 10.5

5ft 10 ⅝ = 5ft 10.625

5ft 10 ¾ = 5ft 10.75

5ft 10 ⅞ = 5ft 10.875
electricblue
said on 18/Jan/18
also, was this ever a height he was measured at, as far as i can tell his measurements are mostly 6020 which would be a flat 6 2 at least that's what nfldraftscout gives for his combine and pro day measurements.

Editor Rob
As has been mentioned, there is a 6ft 1.5 listing out there.
Paul NS (6ft0.5)
said on 18/Jan/18
@Shredder, I do agree that they aren't as visually appealing, but it would look kind of odd to have some pages at a decimal and others at a fraction. I'm sure after a bit it will be like decimals were never there at all...

Editor Rob
The only way I could go with 1/8ths as an option was to switch to displaying with fractions (the average guess figures are staying the same format though).

I'm not sure listing 5ft 8.125in or 5ft 8.875in was going to be the better option.

Hence, I'm going with 5ft 8 ⅛ or 5ft 8 ⅞ instead.
Christian-6'5 3/8
said on 17/Jan/18
He was measured 6'1.5" in 2005 (scroll down to "Quarterback" section)
Click Here
Canson
said on 17/Jan/18
If he's 6'1.5 senior bowl that is a more likely figure than 6'1 7/8

Editor Rob
I remember this Senior Bowl was mentioned before, I believe it was on the old draft or couch scout site, although if somebody can find a link I'll mention it at the top.
The Shredder
said on 17/Jan/18
I agree that it could be wonky , but I do like this new idea of the fractions . What I don't like is the say 1/4 writing over .25 , it just looks sloppy to me , but hey , it's Rob site ;).
Rampage(-_-_-)Clover
said on 17/Jan/18
Loving these new innovative fractions
Borats Chicken
said on 17/Jan/18
Rob, your thought on him having a late growth spurts in collage? i see posts of where he grew 3-4 inches

Editor Rob
Yes, I read that too...after HS was sitting on 5ft 11 and then gained near 3 inches.
electricblue
said on 17/Jan/18
how come the "in" symbol isn't there anymore, or the 0 listed when it is 0½.

Editor Rob
Well, after 13 years I decided a slight change to display fractions as I wanted to include an option for 1/8th or 7/8ths.

I think the inches are implied when you say something like 5ft 8.

But in a case where somebody is say 5ft and a 1/2 inch I decided to state 5ft 1/2 in.

Koushiro
said on 17/Jan/18
This listing is good. He's slighty shorter than legit 6'2 Brett Favre. Always guessed 6'1 1/2 to 6'1.75
Psychedelic Earth 187
said on 17/Jan/18
A solid 187.9cm man with the hands of a 2m man!
Similar height to me except I don't have the muscle like he does....
Paul NS (6ft0.5)
said on 17/Jan/18
Yeah, maybe if you're guessing the average Joe at a precise figure like that it could be wonkier, but it always seemed like a good idea to have it for people who claim it/have been measured at them (i.e. people like Kareem)
Paul NS (6ft0.5)
said on 17/Jan/18
Wow, excellent job Rob on adding 8ths. Always thought it would be useful to have those especially for athletes who are typically measured as such.

Editor Rob
I know some might not like fractions, but I wanted to include the option as it will allow the rarer occasions to list somebody (athletes mainly) at specific figures, and also for metric, let me get closer to what somebody claimed in centimetres.