Adam Woodyatt's Height
5ft 9 (175.3 cm)
British actor, best known for his role as Ian Beale on BBC soap opera Eastenders. On his spotlight resume he listed himself:
"Height: 5'9" (175cm) and Weight: 12st. 4lb. (78kg)"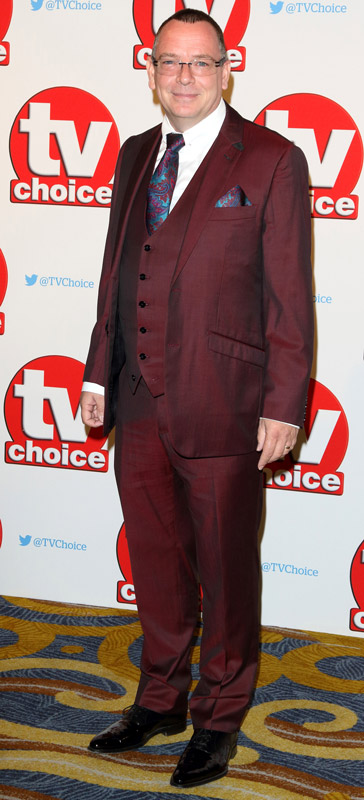 Photos by PR Photos
You May Be Interested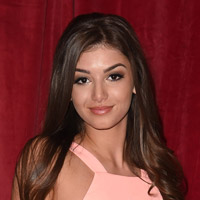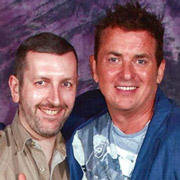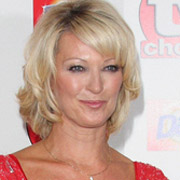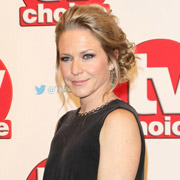 Add a Comment
17 comments
Average Guess (12 Votes)
5ft 8.65in (174.4cm)
Nik Ashton
said on 28/May/20
Look at this:
Click Here
Paul Wood
said on 29/Aug/19
I was surprised to see he's exactly the same height as Nick Berry. I'm watching EastEnders episodes from 1990 and Nick Berry always seems a bit taller than Adam. Nick's character Simon usually wears those casual loafer shoes with a fairly thin sole and heel whereas Adam's character Ian usually wears trainers, so I'd say Adam had the slight footwear advantage, but still looks shorter than Nick. If they're both 5ft 9in maybe it's something to do with camera angles that Adam looks shorter.

Editor Rob
maybe posture for a guy like Adam isn't as good, either that or he may fall under 5ft 9
JamesB172cm
said on 3/Dec/18
Rob he must be more than 12 stone 4 now?

Editor Rob
That is probably a weight from 20 years ago.
Sandy Cowell
said on 15/Aug/18
It's such a pleasure to be able to watch 'Classic EastEnders' every day now, on the Freeview 'Drama' Channel. What a brilliant idea that was!
We see little 'Ian Beale' right from the beginning of the show, and unlike the girls who seem pretty mature and almost if not completely fully grown then, when you compare the young Adam/Ian, you see he is definitely way below the height he is today. In fact, I would say that he's still very much a little lad back then, as is so often the case with boys! Yet Ian knows his own mind and stands up to his parents, especially his father, who are stupidly unkind to him because he wants a career in the catering trade. Well, little does his Dad know that he grows up to be a real success and a credit to them. Also, he achieves a height of an average 5ft9!
That's what Adam gets today. 😁👍
saltyfish
said on 18/Dec/17
A strong 173-174cm
Anonymous
said on 9/Nov/17
He looks tall stood next to danny dyer in some scenes.
James B
said on 17/Aug/17
Probably 5'8.5 back in 1996 and 5'8-5'8.25 now
James B
said on 10/Aug/17
Rob he doesn't exactly look 5'9 here with 5'7.75 Steve McFadden and 6'1 Michael French back in 1996 does he?
Click Here
I would have guessed more 5'8 for him there
Editor Rob: he is a guy who could look 5ft 8-9 range, maybe it is possible he isn't much over 5ft 8.
Sandy Cowell
said on 23/Mar/17
I do think Adam is near the 5ft9 mark. I missed my chance this evening to see him on EastEnders as I wasn't paying much attention but I don't feel he's a shrimp! An average-size horrible little man then, James B, and I've certainly heard him called that before!
I don't reckon he is in real life though! I saw him on a Celebrity Weakest Link some years back and he was cheeky in the extreme and terribly funny. So he's not a detestable little man after all!
I put for him 5ft9, with the recommendation that he gets cracking on his spare tyre, or he really will come over as shorter the way he's ballooning!
* He's cool about his weight being worked into the storyline, which I think is another indication that he's a decent sort! If I was ever an actor and they wanted to do that to me, I'd soon tell them
to f**k off!
James B
said on 22/Mar/17
Rob on eastenders he is often called 'a horrible little man'
Editor Rob: that's a bit rude!

I'm going to cancel my TV license this minute!
Rojina
said on 25/Nov/16
He barely looks 5"8....
SAK
said on 9/Oct/16
5'8.5 and increasing belly
Nik
said on 5/Oct/16
I think 5'8.25
Sam
said on 16/Aug/16
Why is he listed at 5ft 10. He's evidently shorter. I thought to myself whilst watching EastEnders that he seemed to be at the lower end of average.
Dave
said on 11/Aug/16
I saw him next to Ross Kemp on Eastenders 9/8/16 and Kemp had him by 2 inches.
Mark
said on 11/Aug/16
I've seen some lists which have him at 5'10!
James B
said on 10/Aug/16
I thought 5'8.5
Editor Rob: he never looks a guy with that great a posture.